Audiomack is among the most popular music streaming services that are available on the Internet. However, there are some situations when you do not have access to a stable and fast Internet connection. This is why it is a great idea to download your favorite songs in your device's storage. This article will show you the best way to download an album with the Audiomack album downloader.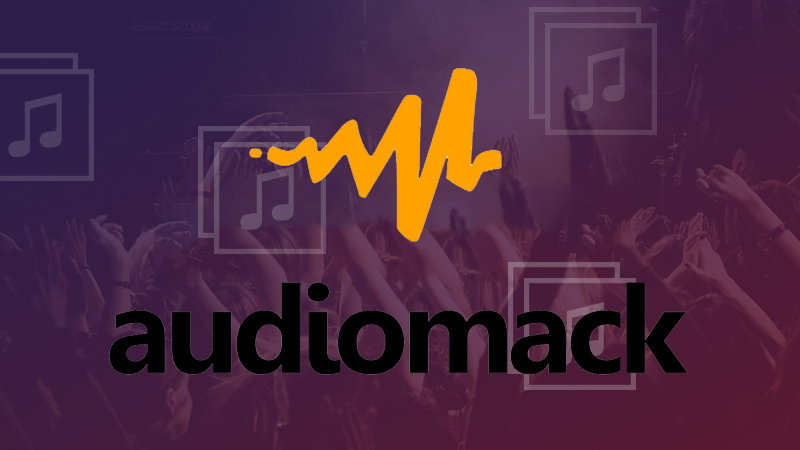 Best Audiomack Album Downloader – Musify
Musify Audiomack Album Downloader is one of the best software that allows its users to download tracks and playlists from the most popular music streaming platforms. One of its main advantages is that it supports a wide variety of output formats. This way you will be able to enjoy your songs on any device and using your favorite media player. The list of the available filetypes includes MP3, M4A, and WAV, as well as some other less-popular formats, such as OGG, AIFF, and AAC.
You can download this Audiomack Album Downloader from below link:
Key Features:
Convert tracks from Audiomack into the most popular audio files
Up to 1,000 supported media streaming platforms including SoundCloud, Audiomack, Spotify, and more.
10x increased download speed
Keeps the original ID3 tags secured
Enhanced sound quality, up to 320kbps
How to Download Album From Audiomack
Downloading an album from Audiomack only requires you to perform a set of four simple steps. We have already prepared a brief description for each action you need to take when if you want to download an album from Audiomack so make sure to carefully read the following instructions.
Step 1

Find the Album URL
The first step you need to take requires you to access your favorite album and locate the associated URL. You can find it in the Address Bar, at the top of your Internet browser, then copy the URL.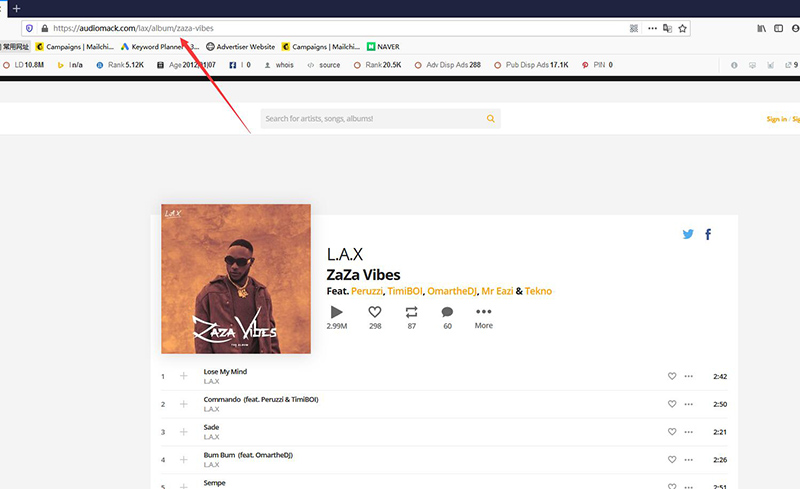 Step 2

Choose Output Format You Want
After copying the URL of your favorite album, open the Musify app and open the preference setting. Click the audio Output Format you want.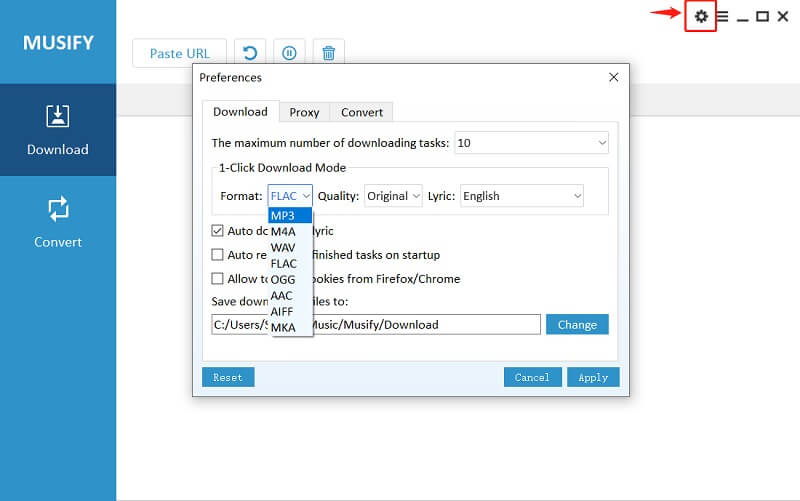 Step 3

Click Paste URL
This is the most important step when downloading an album from Audiomack. Select the Paste URL function and select the songs you want to enjoy. Then press the Download button and the process will begin shortly.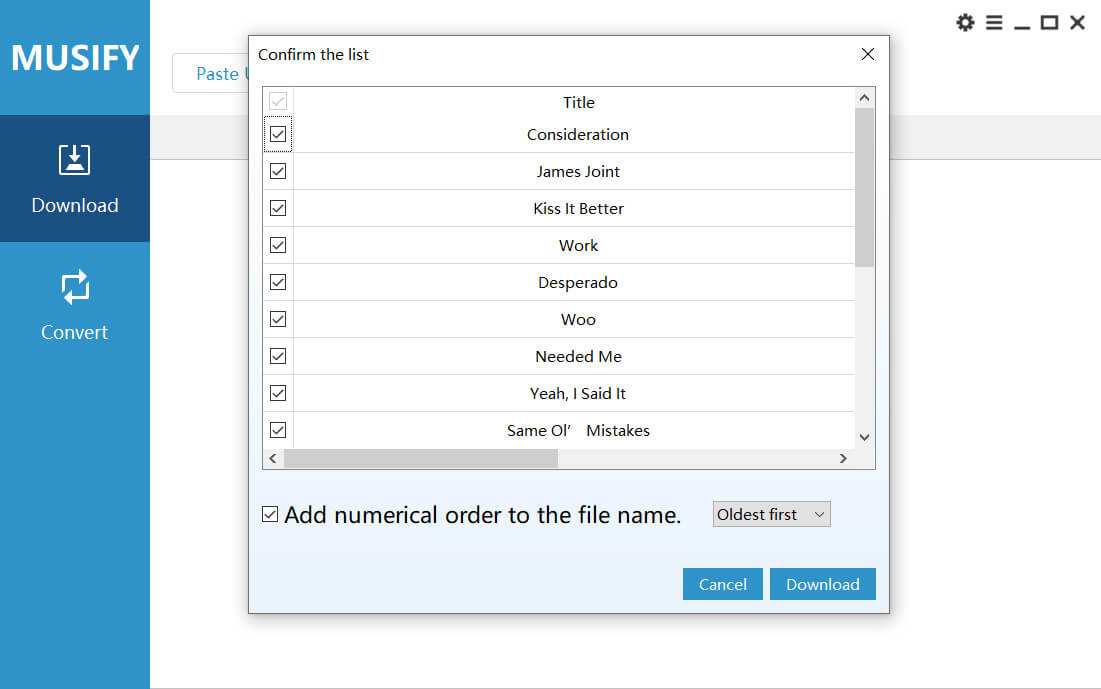 Step 4

Enjoy Your Favorite Songs
After the download is complete you will be able to find all your downloaded songs in the Downloads folder on your computer.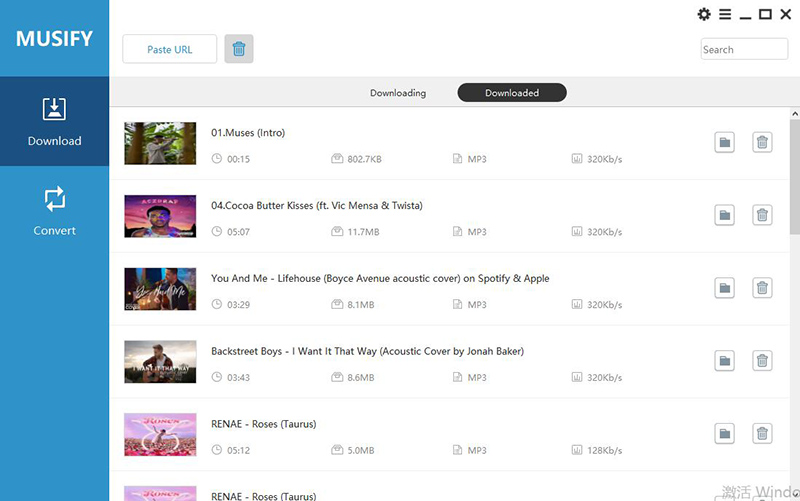 Top Albums of This Year | Listen on Audiomack
Here are the top albums that you can access right now on Audiomack.
Conclusion
In conclusion, Musify is definitely the best Audiomack album download software available on the Internet. Using this app you will be able to enjoy all your favorite songs even when you do not have access to a stable and fast Internet connection. Make sure to check out the complete list of features by taking a careful look at the official website of Musify.
(Click to rate this post)
Generally rated 4.5 (215 participated)