The team running the Audiomack music app has reported having over 1.5 million daily users and this number is increasing quickly. This website allows its users to listen to their favorite tracks using their Internet connection. In order to enjoy these songs even when not having a reliable connection, you should download your entire playlist into your device's storage. This article will show you the best Audiomack music downloader Android alternative.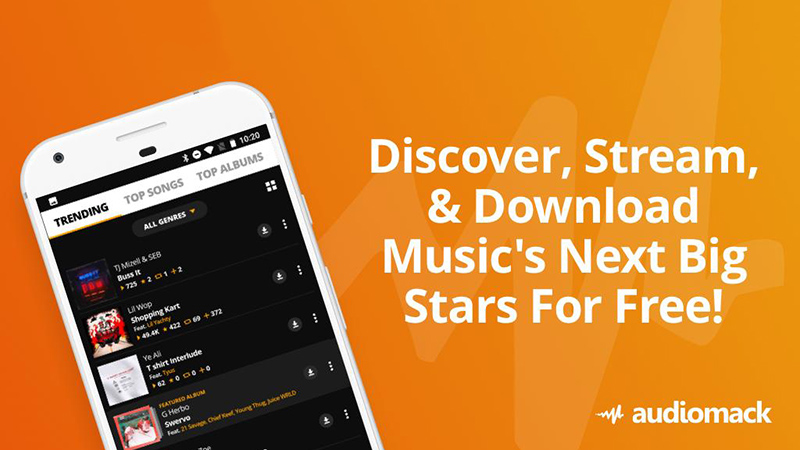 Best Audiomack Music Downloader Android
This is the official Android app developed and released by Audiomack that allows you to listen and to download your favorite tracks. The app also includes a function that lets you group your songs into playlists. It also allows you to download an entire playlist all at once. To do so, you will have to upgrade your membership plan.
Key Features
Download songs & playlists directly from the Audiomack servers
Group your favorite songs into playlists
Enjoy the limitless music streaming service
Follow your favorite artist and stay up to date with their newest releases
Choose one of the two available membership plans (free or $4.99 monthly)
How To Download Music From Audiomack
Step 1

Find the Song You Like
The first thing you have to do is to access Audiomack and use the integrated search engine to find your favorite song. Then you can use the Play button to listen to it. The online media player will automatically pop-up and the song will begin.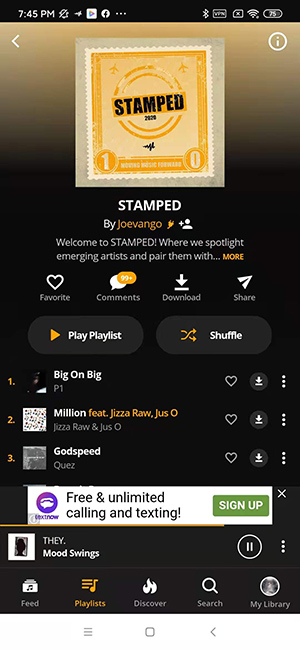 Step 2

Click the Download Button
After playing your favorite song it is time to begin the download process. To do so, all you have to do is to locate and press the Download button once. After a few seconds, the download should begin. You can see the progress of the download in the Downloads section.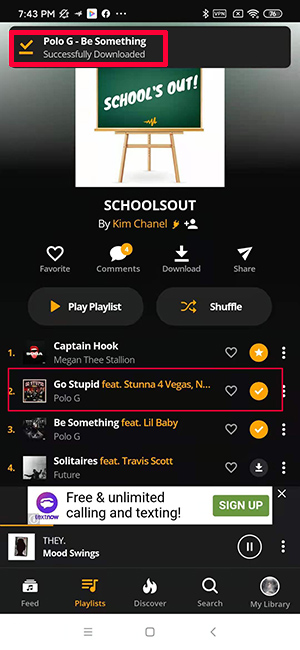 Step 3

Find the Downloaded Song
This is the final step when it comes to downloading your favorite song from Audiomack. You can use your usual media player to listen to the track. Also, you will find the MP3 file in the Downloads folder in your device's storage.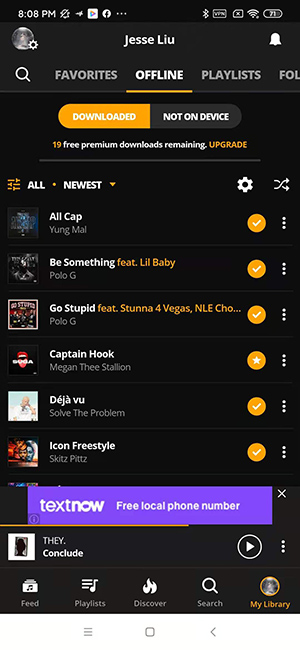 How to Download Audiomack Playlist
If you want to download an entire playlist using the above-mentioned app, you will have to upgrade your Audiomack membership plan. The Premium Member plan costs $4.99 monthly and will grant you access to several useful functions.
Among these functions, the most noteworthy are:
1. Ad-Free: Enjoy your favorite tracks without having to worry about seeing ads.
2. Unlimited Downloads: You can download as many songs and playlists as you want.
3. Download Full Playlist: You do not have to download each song separately, you can download the entire playlist at once.
4. High-Quality Streaming: Listen to your favorite tracks using the extended bandwidth offered by your premium account.
5. Sleep Timer: Using this feature, the music will stop playing after the timer runs off.
6. Cast To Music Devices: Enjoy an enhanced audio experience by casting your favorite songs to other music devices.
7. Equalizer Controls: Using this function you gain access to the Equalizer screen and adjust certain aspects of your audio experience.
If you are not sure whether to buy the Premium Member plan or not, you can try it out for a limited period. Make sure to take advantage of the 7-days trial so you will be able to decide if it is suitable for you.
The Best Alternative to Audiomack Music Downloader Android
The best alternative to Audiomack Music Downloader Android is the new app called iTubeGo. It is an app developed for Android devices that allows you to download videos and songs from different media streaming platforms. Using this app you will be able to enjoy your favorite songs at the highest audio quality up to 320kbps without losing any of the original ID3 tags. The best part is that iTubeGo for Android can be used completely free of charge.
You can download this APP from below link:
Key Features:
Download audio/video files from over 1,000 sites for free
Convert media files to the most popular formats
Save your downloaded videos to the SD card
Download the entire Audiomack playlist all at once
Enjoy the Smart Link feature that automatically detects the media files
How To Download Audiomack Songs For Free
If you want to download any song from Audiomack without paying for a Premium membership plan then make sure you perform all of the below-mentioned steps.
Step 1

Find the Audiomack Song
The next step consists of using the Audiomack search engine to find your favorite song. After you find it, click on it and then press the More button. This button can be found on the right top of the page.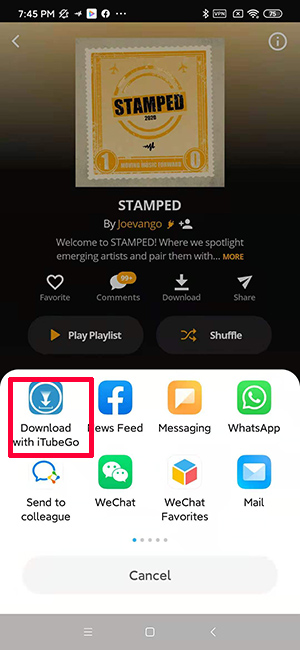 Step 2

Setting Output Format MP3
The export page will pop up and you have to choose the iTubeGo for the Android app. Make sure you choose the MP3 output format and then press the OK button. Your download should begin shortly.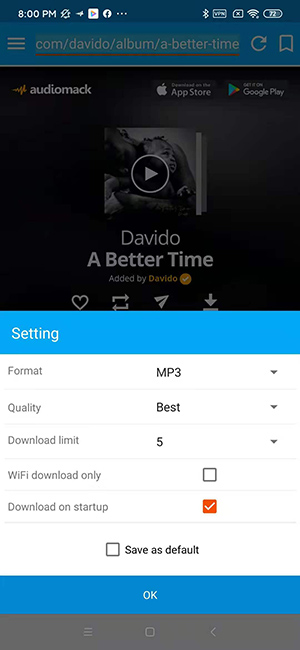 Step 3

Play Your Favorite Song
After the download is complete, you can use your favorite media player to listen to your newly downloaded song. You can also find it in your device's storage.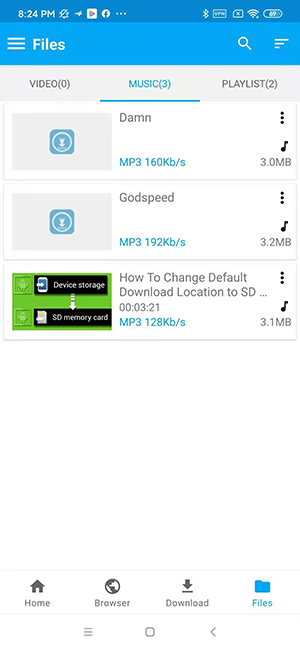 If you want to download the entire playlist from Audiomack, all you have to do is to use the Share Playlist function and then continue with the above-mentioned steps 3 and 4.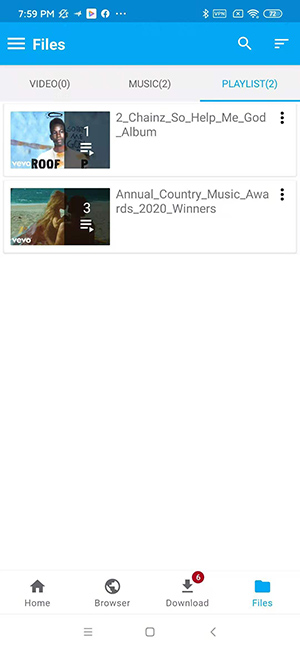 Conclusion
In conclusion, iTubeGo for Android is the best alternative to the Audiomack Music Downloader app, thanks to its freeware license and its enhanced functions. It is the perfect tool if you want to download Audiomack songs for free.
(Click to rate this post)
Generally rated 4.5 (215 participated)