Are you looking to download dance video from YouTube? Or are sick of the long buffering times on YouTube and wish your dance videos could play flawlessly? In that case, you're at the most appropriate place. Let's get right into download dance mp4 video to learn offline by using the best tool.
Top Dance YouTube Channel for Beginners
Here's a list of some of the best dance channels on YouTube any beginner must watch to start learning to dance in the proper way.
How to Download Dance Videos in HD MP4?
No matter how hard YouTube tries to make it impossible for people to download videos from it, someone's got out back and they are constantly striving to make it easy for everyone to download any video from any website on the internet, including YouTube. You guessed it right; we are talking about the legendary iTubeGo YouTube Downloader. The software that has made downloading media (video/audio) from the internet a piece of cake for everyone. It is highly capable, easy to use, and efficient. Here are the things that make it great for downloading stuff from any website, especially YouTube.
Downloading multiple videos has never been easier. Add the URLs of all the dance videos at once and download them with just one click.
Enter the URL of the playlist and it will download all the videos on the list at a 10X faster download speed.
It can download videos in high resolution, we mean up to 8K.
It offers a choice of more than 20 media formats, making it possible to download and run videos on any device.
You can download iTubeGo YouTube Downloader from one of the links given below, depending on your device.
Steps to Download Dance Videos Using iTubeGo
Once downloaded, the software can be installed by running the file you just downloaded, and you can use it to download any video. The steps for which are described below.
Step 1 First of all, locate the dance video or the Playlist of dance videos that you want to download from YouTube or any other platform. Then, get its URL by copying the link being shown in the address bar of the web browser you are using.
Step 2 Open iTubeGo and go to the Preferences tab to set the format and resolution for your download. You can also select to download subtitles for the video and several other download settings here.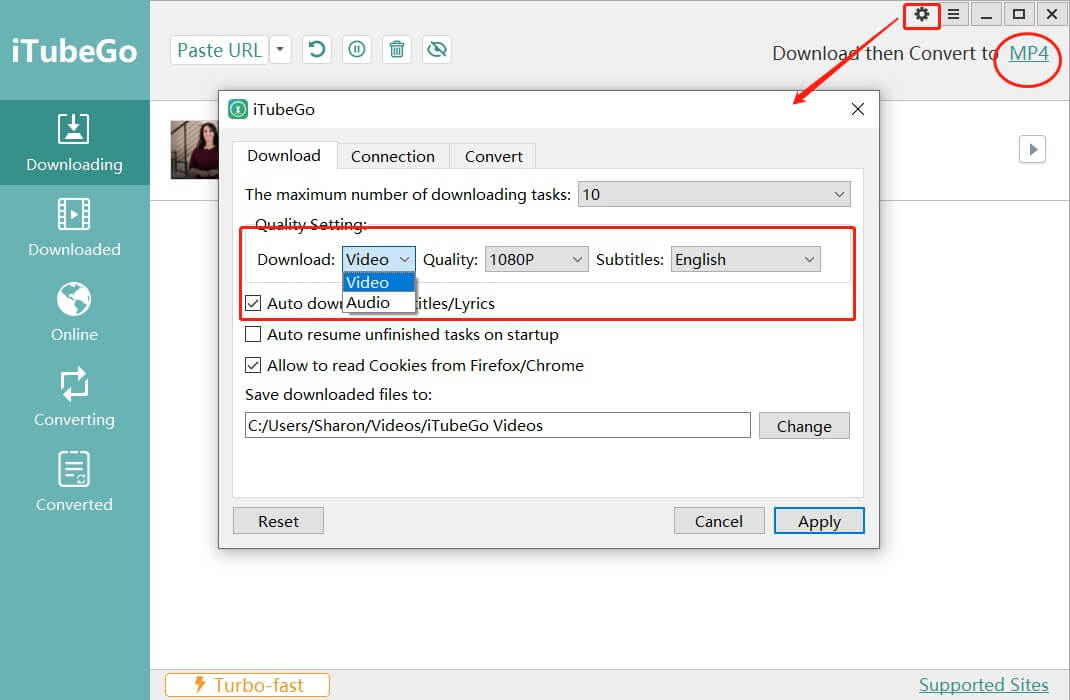 Step 3 Paste URL by clicking on the Paste URL button on the iTubeGo YouTube Downloader main interface and the software will detect the copied URL and start downloading the video.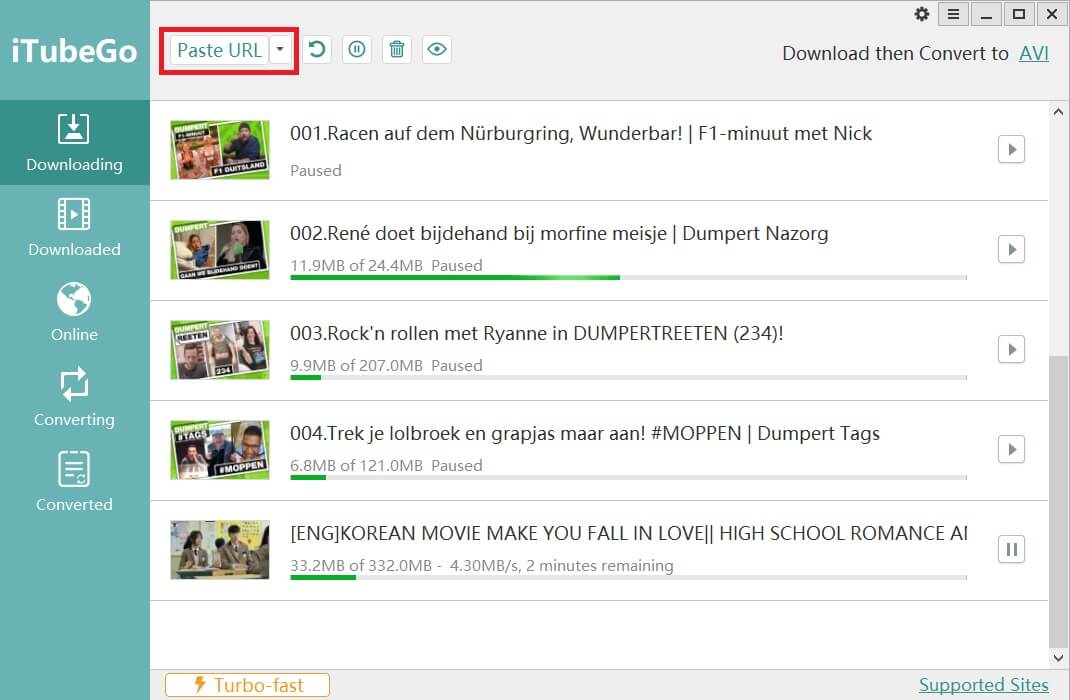 After the successful completion of the process, the downloaded dance video will be available in the output location you have specified for iTubeGo YouTube Downloader or the "Downloaded" section of the software. You can now transfer or share the video to any device.
To Conclude
One of the best ways of learning to dance without having to pay the hefty charges of a dance academy is by watching YouTube dance videos and tutorials. As YouTube won't let you download videos from their platform, you'll need to have a tool which can do that for you. All you have to do is to install iTubeGo YouTube Downloader and you can then download dance video in a matter of just simple steps.
(Click to rate this post)
Generally rated 4.5 (215 participated)