There are a number of sites online where you can access and download Hindi Songs. To free download Hindi mp3 songs, you can use the sites we are about to introduce in the coming text. However, these sites do not allow Hindi mp3 songs free download. To solve that problem, we have amazing software for you. The software we have is Musify and it can help you download songs and other audio content from Hindi sings sites and a number of other audio/video sharing platforms including YouTube, SoundCloud, Spotify and Dailymotion.
Best Sites for Downloading Hindi Mp3 Songs
1. Gaana
URL: https://gaana.com
Gaana is, by far, the richest and the most extensive database of Hindi songs. It was formed in April 2010 and signed an agreement with Indian music producers in 2013. It hosts around 50 million songs and almost all the new Hindi songs are released on Gaana where you can enjoy them in high resolution videos as well as superior quality audio.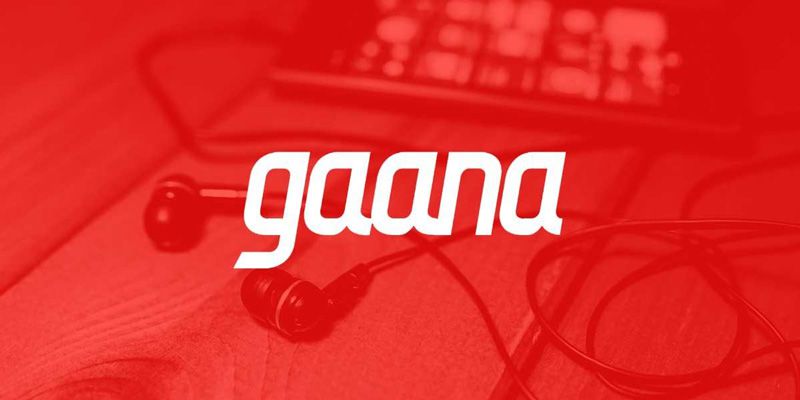 2. Hungama
Hungama is a website which also has an app. It is a vast library of Indian Punjabi and Hindi music. You can use its website on your computer or its android or iOS apps on your devices. It hosts more than 10 million songs, above 5000 movies and more than 1500 hours of TV. The content on this website spans over English, Hindi, Tamil, Telugu, Punjabi, Bengali and other languages.

3. Webmusic
URL: http://webmusic.live
Webmusic is an online music directory containing thousands of songs in Hindi, Telugu, English, Bengali, Punjabi and other languages. It is a pretty straight forward website that lists the music according to genre, artists and albums.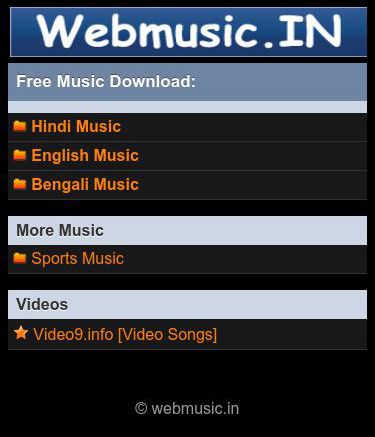 4. Songforest
URL: https://www.songsforest.com
Songforest is a distinctive music website as the money raised on this platform is donated to charities around the world working for the betterment of the environment. It was founded by artists having an eco-friendly vision and every song you download from this website contributes towards the improvement of the environment through plantation of new forests. You can find a number of Hindi songs on this website.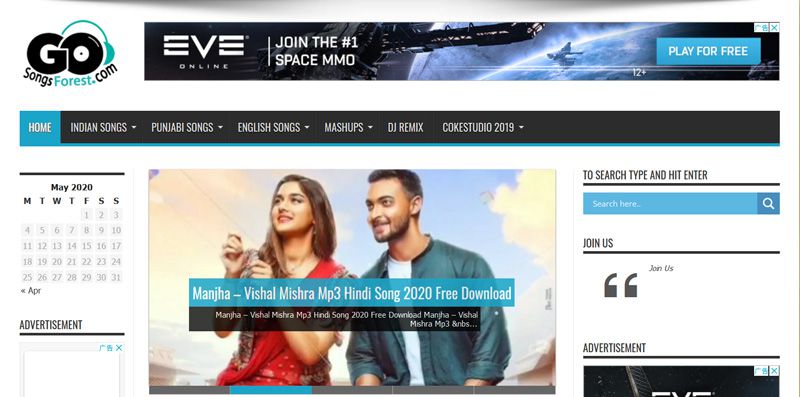 5. Afghan123
URL: https://www.afghan123.com/
Afghan123 is the biggest library of Afghan Music online. The music on this website is available for free listening and download. The music on this website is categorized by genre and artists. You can use this website on your computer or download and use the app on android and iOS devices.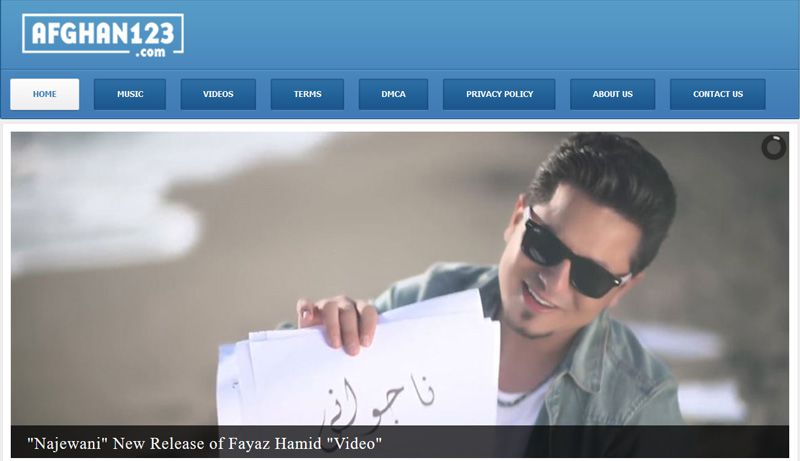 Free Download Hindi Mp3 Songs from Any Sites
The easiest way to download MP3 songs for free from any website is by Using Musify. Musify is an easy-to-use and installable music downloader that supports every site with audio / video content. You can use Musify music downloader to download Hindi songs from above-mentioned websites or 1000+ other online websites including YouTube, Spotify, SoundCloud, Gaana, etc.
Key Features:
Works with all sites
Playlist and album download options
High Quality Sound, Up to 320kbps
Flexibility of Formats: MP3, M4A, WAV
Automatic lyrics downloading in all available languages.
Keep Metadata and audio tags
High-Speed Downloads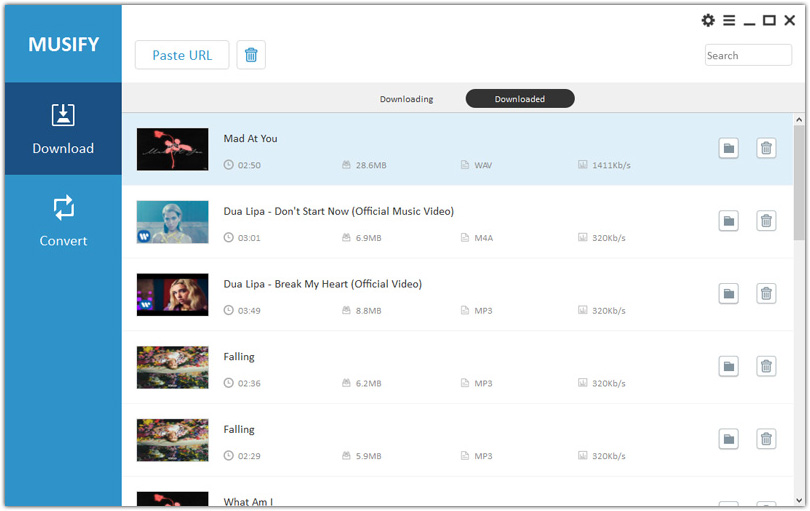 How to Download Hindi Songs
Step 1 Download and Install Musify
Musify offers separate versions from Mac and Windows operating systems. You can download it from the following links.
After downloading, just run the file and it will guide you to install the software in a few easy steps.
Step 2 Get Music link
Get the link of the song you want to download by opening it in your web browser and copying the address from the address bar.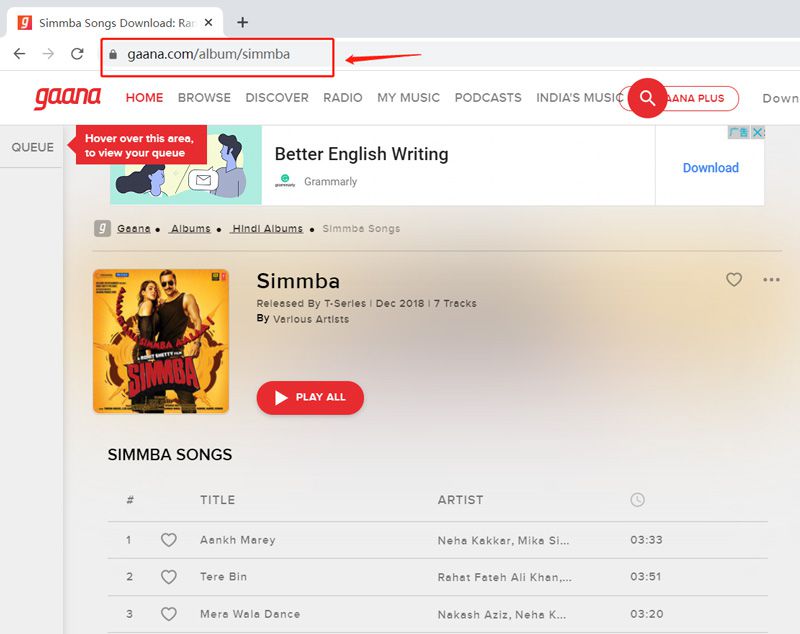 Step 3 Set Download option
Open Musify and go to the preferences section to set the output format, bitrate and destination folder.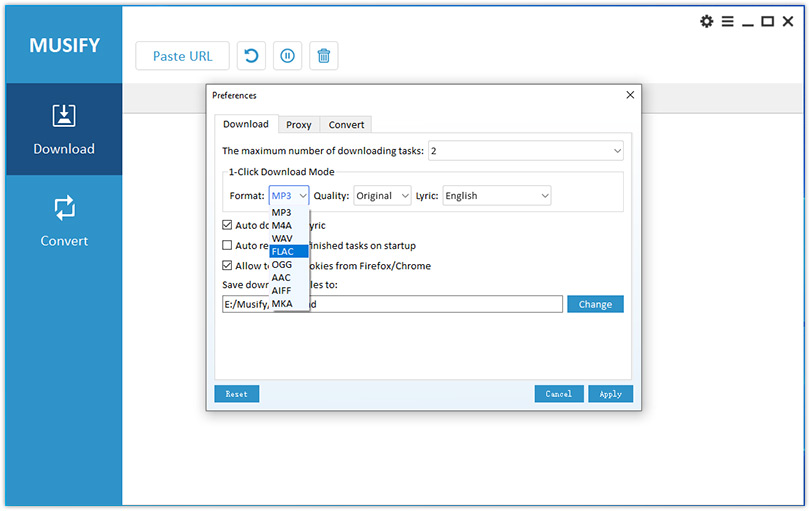 Step 4 Enter URL
Click on the Paste URL button in Musify to enter the URL of the song you need to download.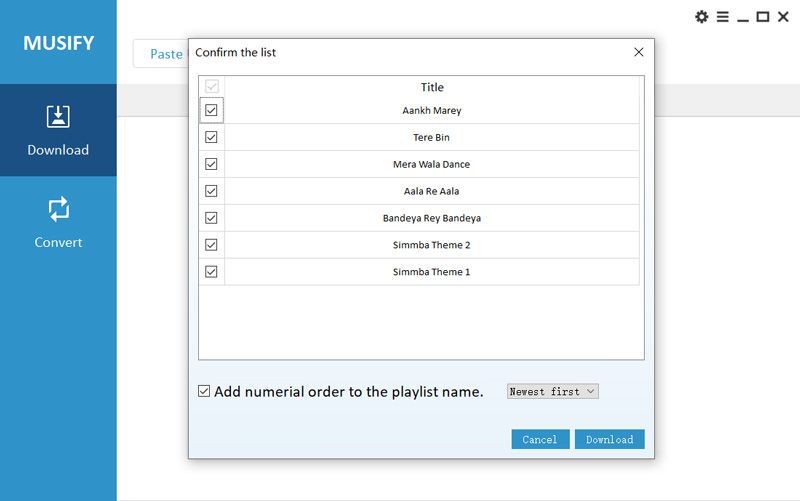 Step 5 Download and Convert
Click the download button and Musify will download your Hindi songs and save them to your device in mp3 you have selected.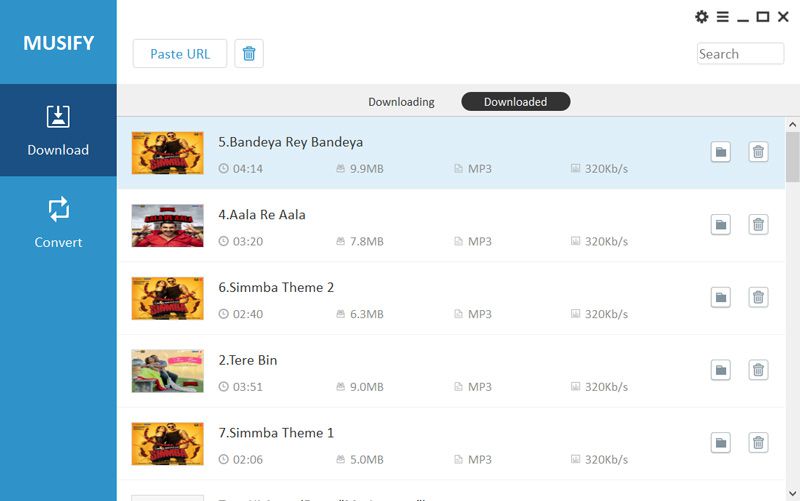 Latest New Hindi Songs (2020)
Let's take a look at the list of latest Hindi songs in 2020. The following songs come from YouTube, Spotify, Gaana and other websites. If you like it, download them using Musify.
Conclusion
Gaana, Hungama, Webmusic, Musicforest and Afghan123 are some of the best sources for listening to Hindi songs, but the problem is that you cannot directly download songs from these sites to keep them in your computer for offline playback. Musify makes it very easy to download the songs from these websites and a lot of others.
(Click to rate this post)
Generally rated 4.5 (215 participated)