Many times we find songs on streaming sites that we want to have on our mobile or computer and listen to them when we want without connecting to the internet. Downloading MP3 music has always been frustrating for all music lovers. Some websites and apps allow you to download free music, but it is becoming increasingly difficult. The most recommended is to use different free mp3 download sites with a search engine to find the songs that we want to download for free or directly through an app.
List of Free MP3 Music Download Sites
1. Jamendo
https://www.jamendo.com/
Jamendo offers music under a Creative Commons license, a license that allows the artist to display their songs without neglecting their rights and that allows the user to freely download, listen to and share that music. Jamendo has become a massive showcase for independent artists from around the world. Jamendo is an MP3 music download site for both artist and fans. It allows artists to upload their music and fans to download it for free.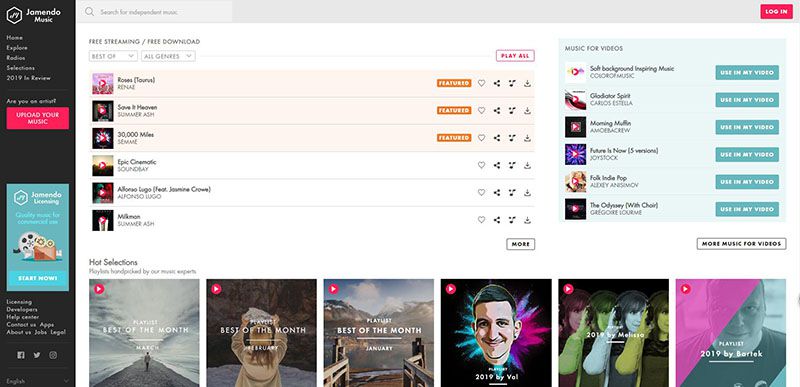 Pros:
You can download MP3 without any limit
Offers a huge collection of music by artists from around the world
The site automatically provides music information for each song in its database
Share your music easily and legally with Creative Commons licenses
Cons:
Not all songs or artists can be found on the site
Most of the artists are little known
High consumption of bandwidth
2. Last.fm
https://www.last.fm/
Last.fm is an application that has been in circulation for many years, but over time its presence in the market has improved since it has the possibility of downloading its own app for Android and iOS phones. You can also create your profile with your musical tastes with the songs you listen to most often. Another feature is that we can know which songs are the most listened to, share your tastes with other users, and create a list with the main radio stations.
Pros:
Users can sort the music that is available for free download by genre
Allows the user to create their profile, group, events, and recommendations
Have forums for registered users
A huge Customer base increasing high revenue gain
Allows us to send messages between users and create groups
Cons:
You have to pay to access the radio on your Smartphone and to access it from outside the US and UK
3. MP3.com
https://www.mp3.com/
MP3.com is one of the most popular free MP3 music downloads sites that allow artists to upload their music for people to download. It is operated by CNET and publishes a different kind of news items related to digital music, songs, artists and services.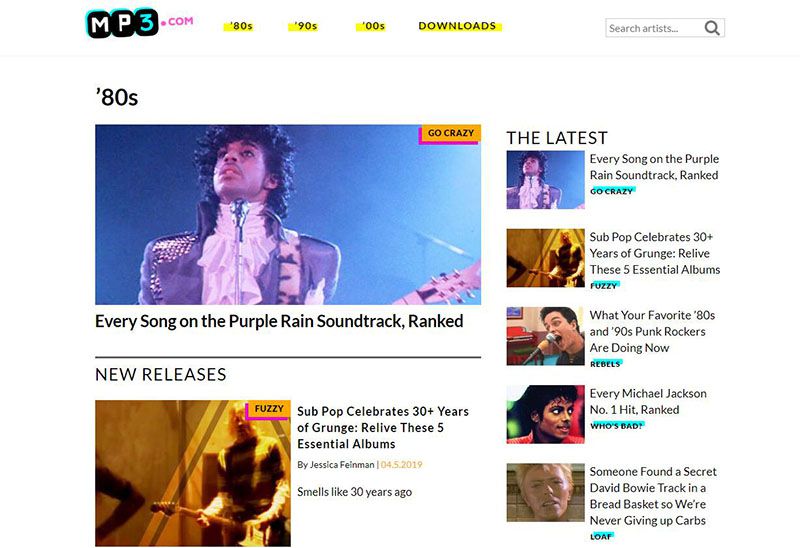 Pros:
Offers high-quality music from a different genre
Presence of advanced search option where users can search using genre or time
Offers new free songs every day and always keep content up to date
Cons:
It is difficult to find free songs and most of them are paid
Mainly based on the subscription method
4. Bandcamp
https://bandcamp.com/
Bandcamp is a site founded in 2007 that works both as a social network for musicians and a platform for the promotion of artists and their albums, which mainly focuses on independent artists, little known or simply do not have a record company that supports them. Each artist or band that joins Bandcamp has a customizable microsite.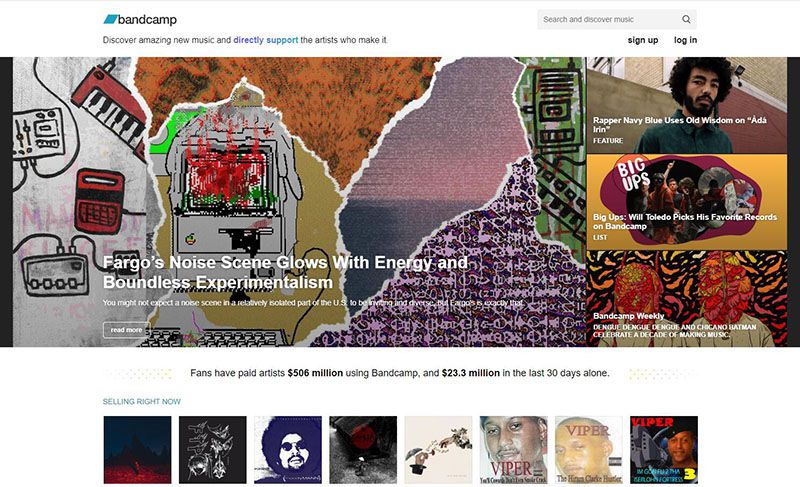 Pros:
Contains tool for artists to create an online store
All the features are free for use and relatively broad scope
Charge a small percentage of commission
Availability of unique music that is found only on Bandcamp
High possibility of selling your works in a simple way and with good conditions
Cons:
Lack of customization options
It lacks the components of social networks including sharing and liking the content you like
5. SoundCloud
https://soundcloud.com/
Soundcloud.com is another mp3 song download site. You can discover, stream and share music files on this site. You can search this site by typing in the track name or artist name in the built-in search bar that is available on the site's home page. This site allows you to upload your bands or tracks.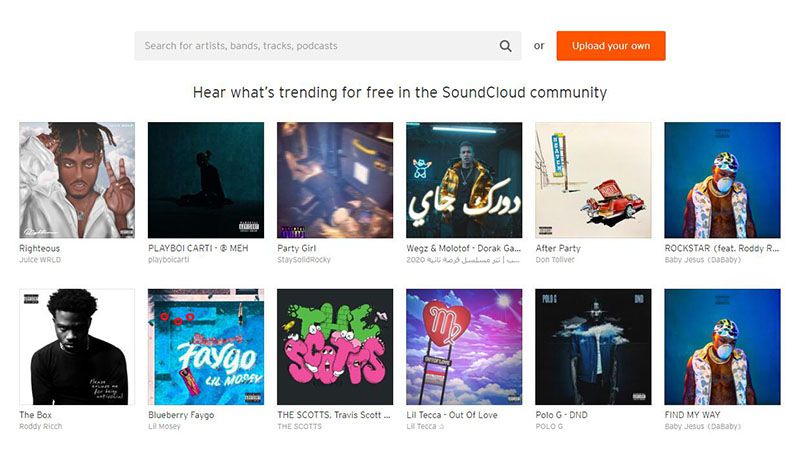 Pros:
Allows users to record, upload and promote their music
Users can interact with each other (artists and fans)
Essential functions and numerous features are free and compatible with Android and iOS
Extensive functionality as in social networks ("Likes" and "Shares") and connection to them, making it suitable in terms of marketing.
Cons:
Not all songs are free
Not all free songs are legal
A paid account is required to offer more than 3 hours of audio material
It does not offer the possibility of buying your works directly
6. Zing MP3
https://mp3.zing.vn/
Zing MP3 is a downloading app as well as a music player. It was created by Vietnam, and most of the songs are from Vietnamese. If you are living in Vietnam, this is the go-to app for MP3 download. One of the features we typically see in this type of apps is the auto suggestion of music depending on your browsing history. Zing MP3 is mainly based on the music from Asia.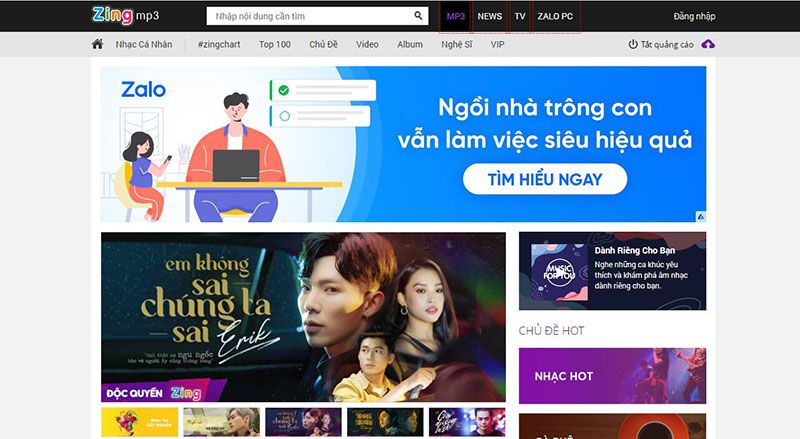 Pros:
Zing MP3 is used to download music videos
Can download lyrics in karaoke and MP3
One of the smooth tools for online streaming
Cons:
Songs are available only from Vietnamese artists
Content is not updated regularly
It lacks songs from worldwide artists
7. beeMP3
https://freemp3.cc/
BeeMP3 is a search engine that tracks the music the user is looking for on the internet. Once found, it allows users to download the song. BeeMP3 filters different search options like song, artist or album.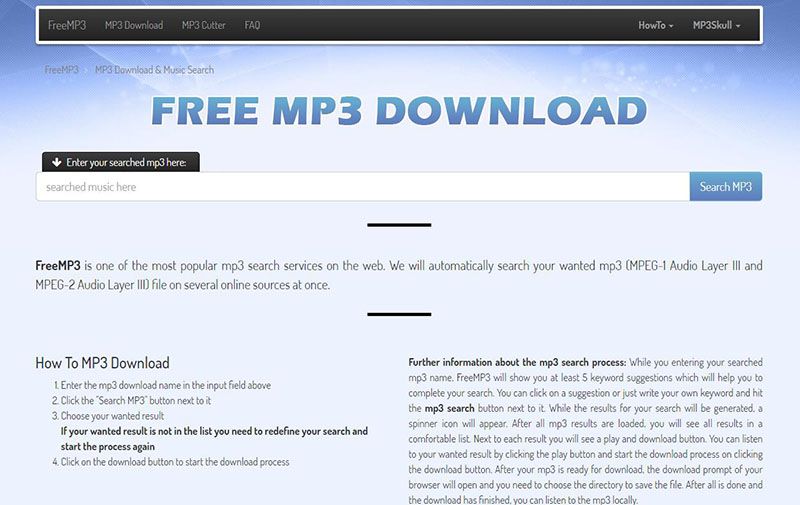 Pros:
Interfaces are simple and easy to use
Wide variety of song genres
Mobile version available for Android and iOS
Recommends new hit songs every week
Cons:
A large number of pop-ups (malware and bugs)
Need to have an account to download the content
Not the best tool for online streaming
8. MP3juices.cc
https://www.mp3juices.cc/
Mp3Juices.cc is the best and fastest mp3 search engine. Downloading any type of song from this site for free has never been easier. You can search this site by typing the song name or artist name in the search bar. According to customer reviews, this website should not be trusted and used because it uses false advertising networks. Simply put, people who use this website redirected to various untrusted sites.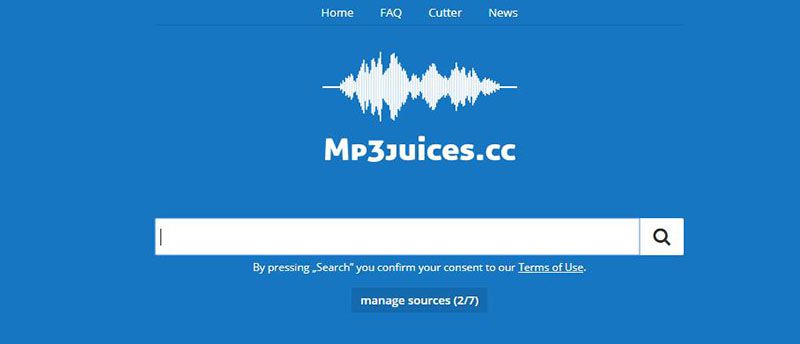 Pros:
Easy to use due to the simplicity of interfaces
Quality conversion formats available
No downloading limits
Available for desktop and mobile versions
Cons:
Lots of ads popping up when downloading
Redirect uses to different malicious websites
Many push notifications ads
Out of all the above mp3 downloading sites, our recommendation is Musify YouTube to Mp3 Downloader to download all your MP3 freely and easily.
Getting Started with Musify
Musify Music Downloader is one of the best MP3 downloaders in the market. It is beneficial, and you can convert any music video to MP3 in seconds. You can download music from 1000+ major streaming sites like YouTube, Facebook, Spotify, Instagram, Soundcloud etc. using the Musify. If you have already downloaded music videos from those sites, you can easily convert them to MP3 using the Musify software. By using other tools, you have to convert music files one by one, which wastes lots of your time. But by using Musify, you can convert them to MP3 at once. Due to this bulk conversion capability, your time is saved. Another advantage of Musify is the built-in proxy. Some of the countries have restrictions when accessing music files. Because Musify has its built-in proxy, there is no restriction in downloading MP3 files from any place. Musify is considered to be the tool for having the best conversion speed. It has five times higher conversion speed than the other free mp3 music download sites. Musify supports dozens of audio and video formats. Also you can convert them to M4A, MP3, and WAV formats with just one click.
How to Download MP3 Using Musify
Step 1 Download and Install Musify
Step 2 Copy the URL of your music track
Browse any streaming website and copy the URL of your favourite music track that you want to download in MP3 format.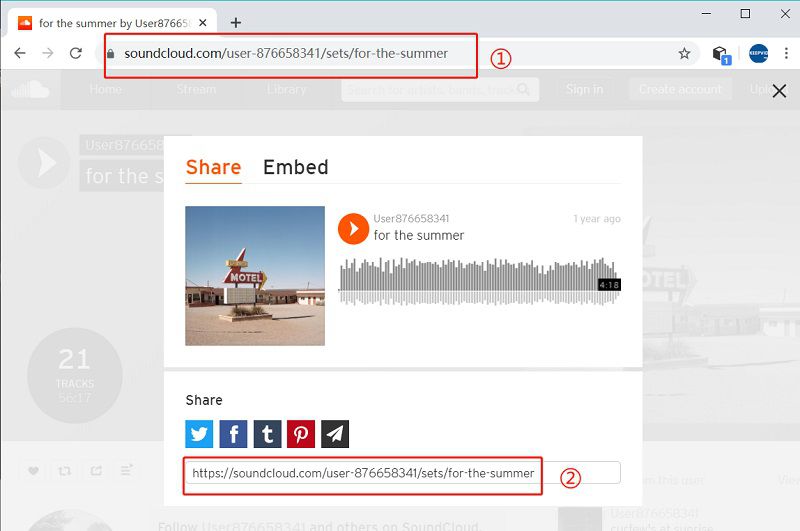 Step 3 Set the configurations
Open the installed Musify YouTube to Mp3 Downloader and go to the Preferences section. In the download tab, set the output format as MP3 and click Apply.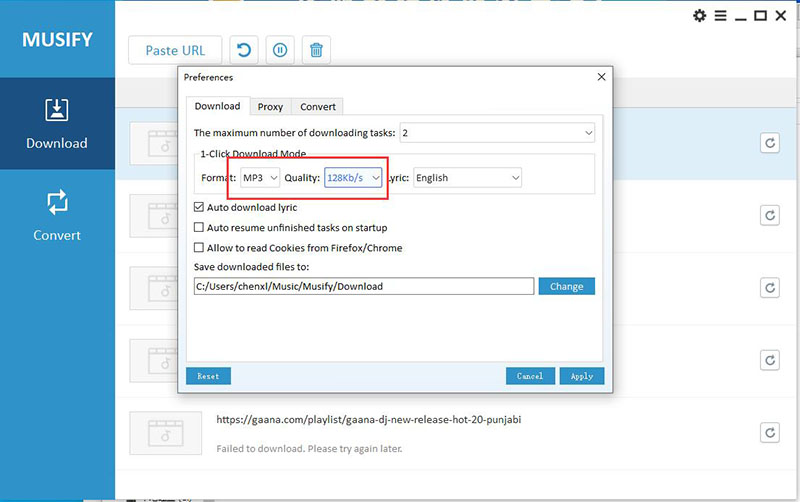 Step 4 Paste the URL
Click on the Paste URL button and paste the URL you copied earlier. Then the downloading will start automatically.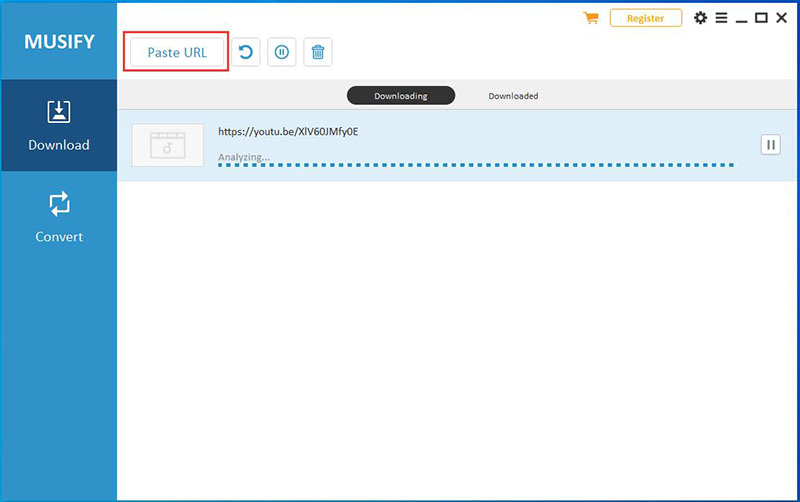 Step 5 Enjoy the Music
Once the downloading completes, you can find your MP3 file in the download tab.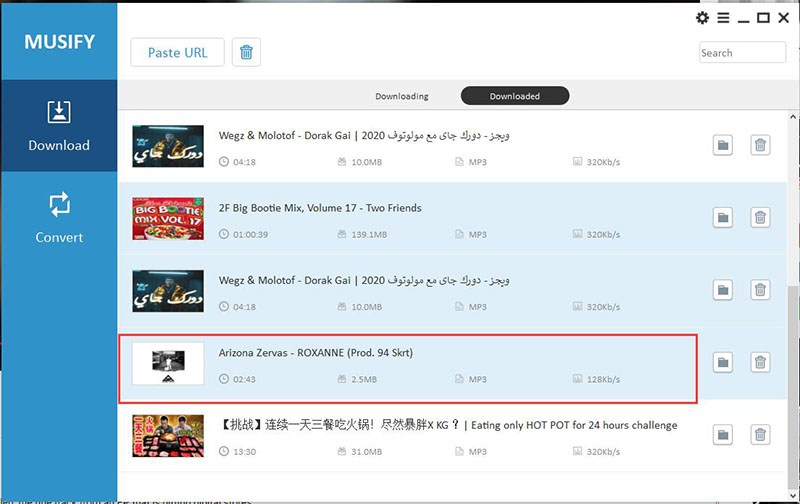 Conclusion
Musify is a reliable YouTube MP3 converter platform that can search and extract video files from multiple sources. Hence, you can give it a try with other mp3 download sites as well. It is always recommended to read about the terms and conditions when using a tool.
(Click to rate this post)
Generally rated 4.5 (215 participated)