Good music is always pleasing to ears and Vevo is one of the best online platforms for streaming music videos and audios from thousands of talented musicians. Vevo allows you to stream music online but what if you like some music video and you want to keep playing it on loop without worrying about the data limit. Well, now you can simply get Vevo songs download from the specialized download managers mentioned in this article.
How to Get Vevo Songs Download on PC/Mac
You can get Vevo music download on your PC using dedicated desktop-based software, Musify Music Downloader. It is without any doubt the best software to keep, and can be used to download any type of audio content from various streaming platforms. You can download this music downloader from below link:
Key Features:
Supports more than thousand online websites, including YouTube, SoundCloud, Spotify, Mixcloud, and more.
download music in almost any popular audio format with no loss in the original quality.
Guarantees to download music at a ten times faster speed than any other similar program.
Built in proxy in the software and also keeps all of your music intact with ID3 Tags.
Enables you to convert music videos into high-quality audio files.
For Vevo music download on your computers, you'll need to follow the coming detailed step-by-step guide.
Step 1 Next, open your web browser and go to the official Vevo YouTube channel and search for the song you want to download. Then, move your mouse cursor to the browser address bar and copy the given URL of the Vevo song page.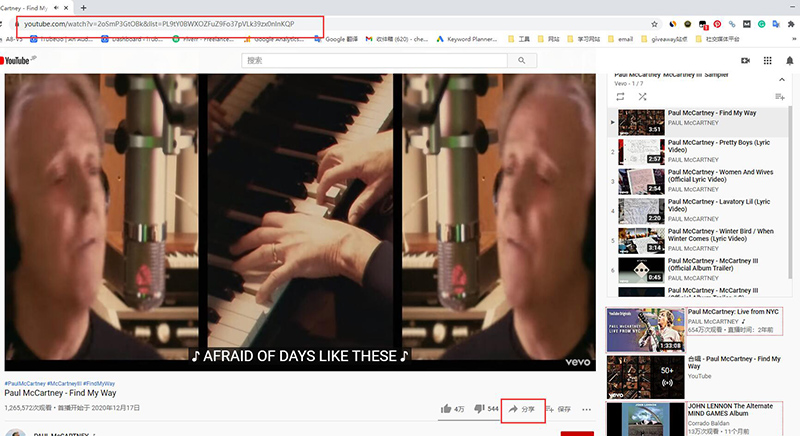 Step 2 Launch Musify program on your computer and go to the Download tab in the Preferences section, where you'll have to select the output format to MP3 or any other desired format. Here, you can also change other settings relating download, including quality, lyrics, etc.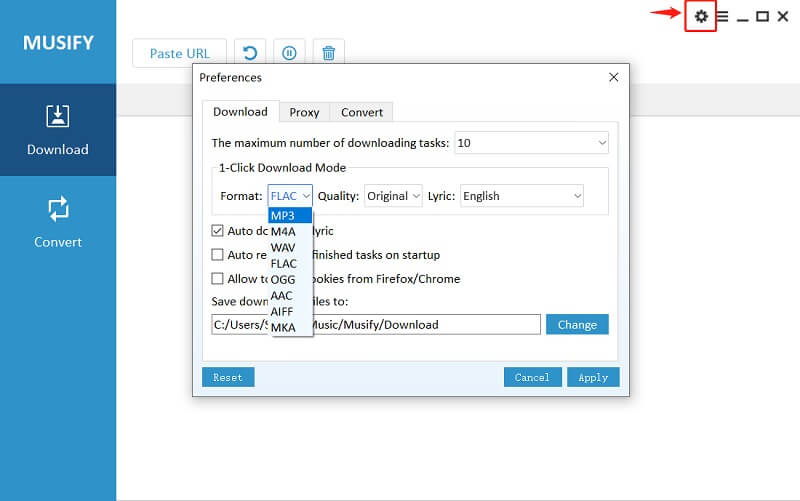 Step 3 Now, click on the "Paste URL" button present on the main interface of the software, and clicking that button will start the downloading process automatically.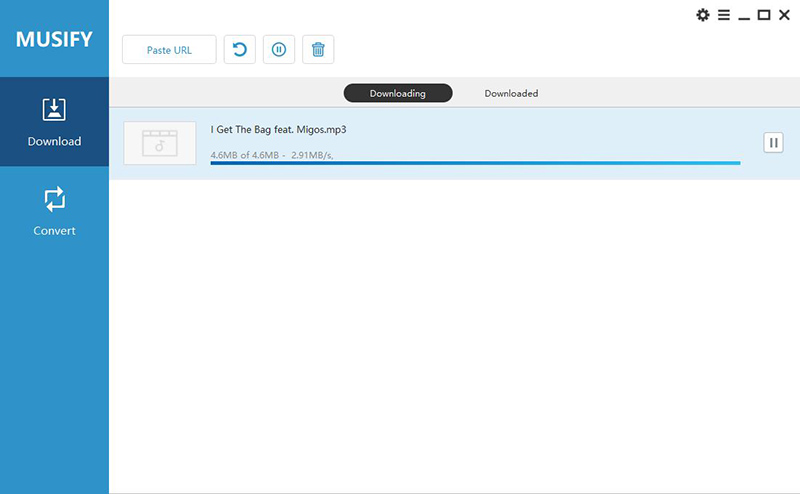 Step 4 Once the Vevo songs download MP3 process is completed, the file will be available in the Downloaded section of the software.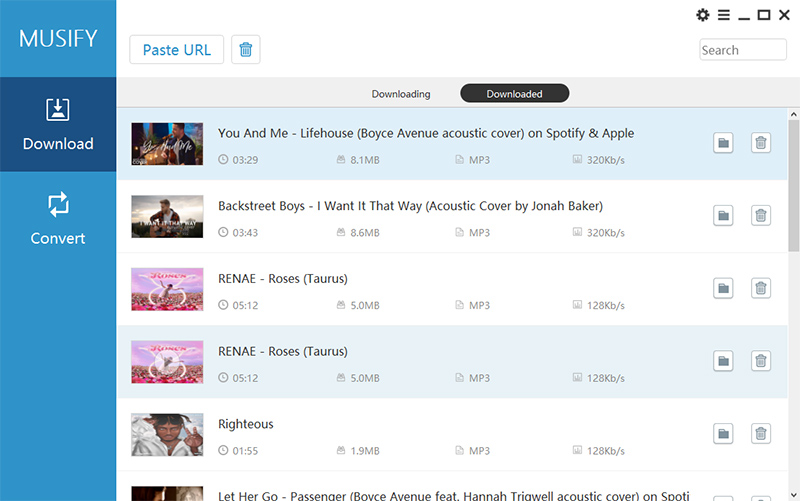 How to Download Vevo Music Online
If you do not want to get into the hassle of downloading any specialized software and want a quick and easy solution that is available for free, then you can try KeepVid.Pro. It can help you convert music from Vevo to mp3 and download the file directly on to your device. Following are the steps you need to follow for Vevo songs download.
Step 1 Go to browser and open Vevo official YouTube channel. Search for the music you want to download, and then, copy the URL from the address bar of the browser.
Step 2 Now, head over to the KeepVid.Pro webpage and paste URL in box that asks for the link to start the download.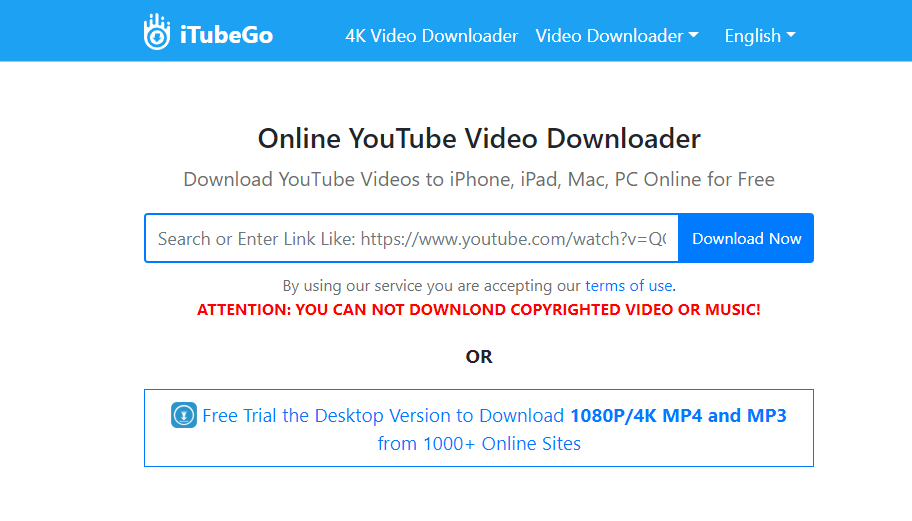 Step 3 As a last step click on "Download Now" button just beside the box to start the download process to begin. In this way, your required file will be downloaded in the mp3 format.

How to Download Vevo Music on Android
iTubeGo for Android App is an amazing Android app that enables the users to download video and audio files in various output formats. It has a smart link detection tool, which is another cool feature that helps with easy and faster downloads. Moreover, it provides almost all the functionalities of iTubeGo Desktop Software and you can learn more about this App from here.
Before start downloading Vevo music, first, you have to install the app from below link:
To get the Vevo songs download on your android device, follow the simple steps explained below:
Step 1 Launch the iTubeGo for Android and press the YouTube dedicated button on the interface of the app. Then, search for the song you want to download from the official Vevo channel, and once you've opened the particular song page, simply press the Download button.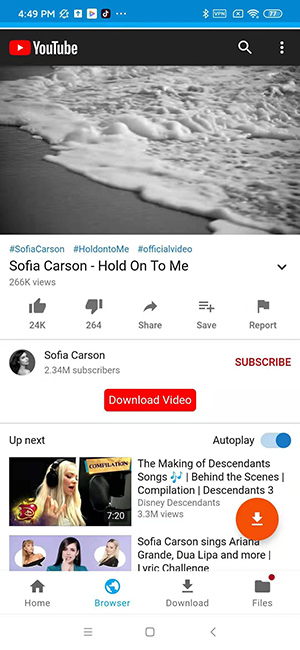 Step 2 Now, you have to select the download settings like output format to MP3 and quality. Set the Download format as MP3 and quality from the provided options.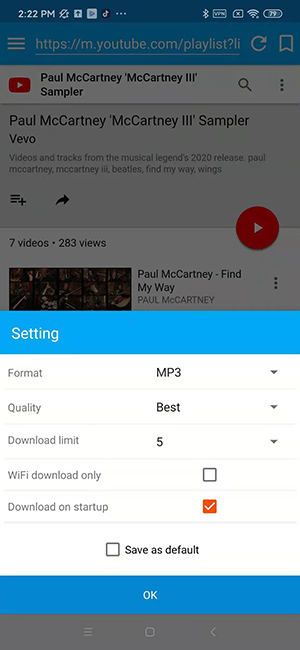 Step 3 In the final step, press the OK button and the Vevo songs download MP3 process will start immediately. After the successful completion of the process, your downloaded Vevo MP3 songs can be accessed from in the Files section of the App.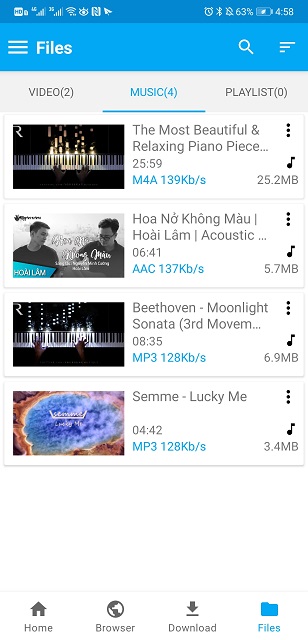 How to Get Vevo Songs Download MP3 on iPhone
If you're looking to download Vevo songs on iPhone, then unfortunately, there is no App like iTubeGo for Android is available for this purpose. However, we're coming up with a solution that will let you download Vevo music on your iPhone. For this, first you have to download the Vevo songs on the computer using Musify as described above, and then, simply transfer the downloaded Vevo songs to your iPhone.
You have to follow these simple steps to get what you are looking for that is to get Vevo songs download mp3 on your iPhone.
Step 1 As a first step, you'll need to connect your iPhone to the PC, through which, you want to transfer the Vevo songs. This can be achieved by establishing a connection using a USB cable of your iPhone. You can also get a wireless connection by using the Wi-Fi sync option.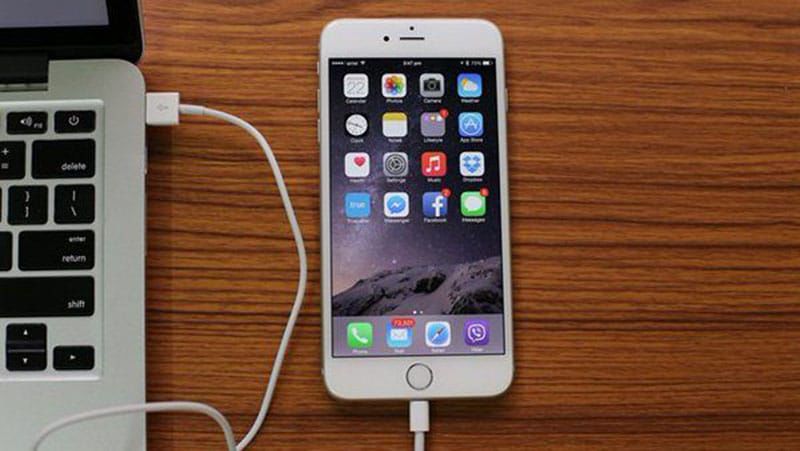 Step 2 Once the connection between your iPhone and PC is established. The next step would be to Run the iTunes software on PC. Then, you have to look for a phone icon and select it. Next, click on the Media Sharing option.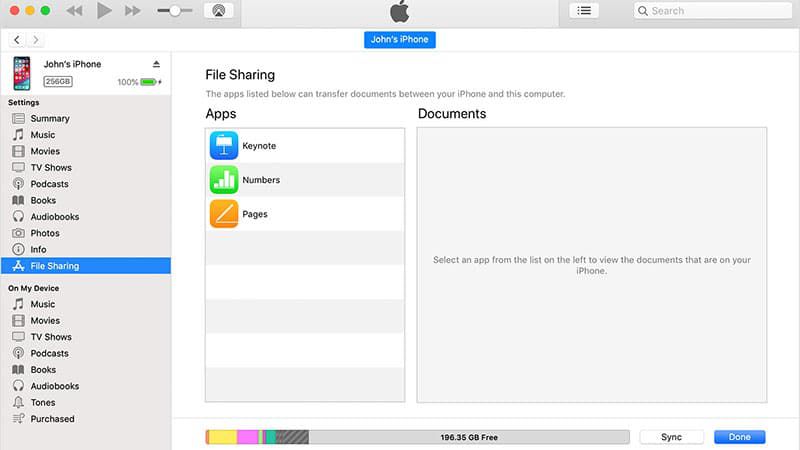 Step 3 Then following the last step, choose the downloaded songs from Vevo that you want to transfer to iPhone and Click on the Transfer button and the downloaded Vevo songs will move from PC to your iPhone.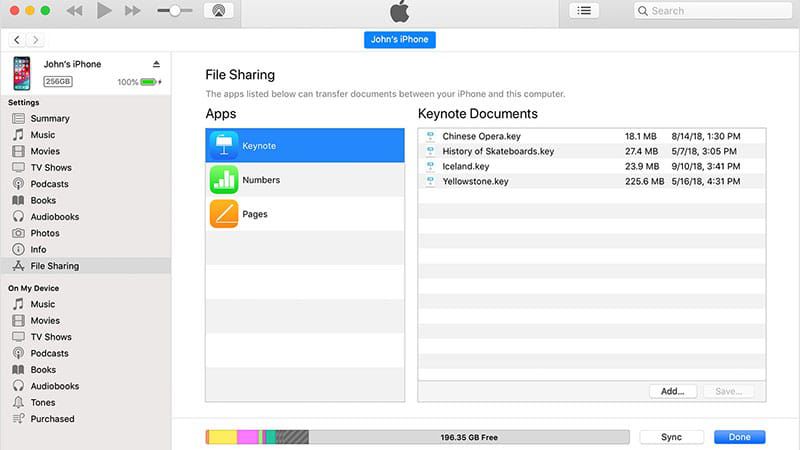 In Summary
Summarizing the article to say that Vevo can be the best platform to stream music videos but you cannot just waste all of your data by streaming a single song again and again. Instead, you can enjoy the song you like by downloading it on your devices, and in this article, we have provided all the available options to get Vevo songs download on different type of devices.
(Click to rate this post)
Generally rated 4.5 (215 participated)