Most of YouTube to mp3 tools stop working because YouTube doesn't officially allow users to convert their videos to MP3 due to copyright and intellectual property issues.
Maybe you will encounter many YouTube to mp3 converters that don't work anymore, such as Freemake, 4k YouTube to mp3, dvdvideosoft, mediahuman or some online converters such as youtube-mp3.org, onlinevideoconverter.com, keepvid.com and so on.
Now let's see the options that are working and you can use to convert your favorite YouTube videos to MP3.
Alternative Solution to Fix YouTube To MP3 Not Working
The working solutions for converting YouTube to MP3 include desktop software tools, Android Apps, online converters, and browser extensions/add-ons. Lets' have a look at all of them.
1) Best Desktop Software – iTubeGo
In order to remain in the YouTube to MP3 conversion game, a tool needs to evolve constantly and keep changing itself as YouTube changes its policies and security measures that prevent tools from converting videos to MP3. The finest example of such a tool is iTubeGo YouTube Downloader. It can download videos and audios from more than 10,000 websites in more than 20 formats. The tool gives you the option to download music and other audio content in 320kbps. It also makes it possible to download multiple videos in one go and can download entire playlists and even channels in one command. If you are downloading music, you can set the tool to automatically search and download the lyrics along with the song. Let's take a look at the steps of how this tool works on converting YouTube to mp3.
Step 1

Download and Install iTubeGo YouTube to Mp3 Converter

iTubeGo is available for Windows as well as Mac computers. You can download the installation file for your operating system from the iTubeGo website and then you'll just need to run the file to install it. The download and installation process will span over just a few minutes. You can download the tool from the links given below

💻 Available for Windows 10/8/7, MacOS 10.10 or later.
Step 2

Find the Required YouTube Video

Now you need to get the URL of the YouTube video you want to convert to MP3. For this, open a web browser on your computer and navigate to the YouTube video you want to download. Copy the URL of the required video from the address bar.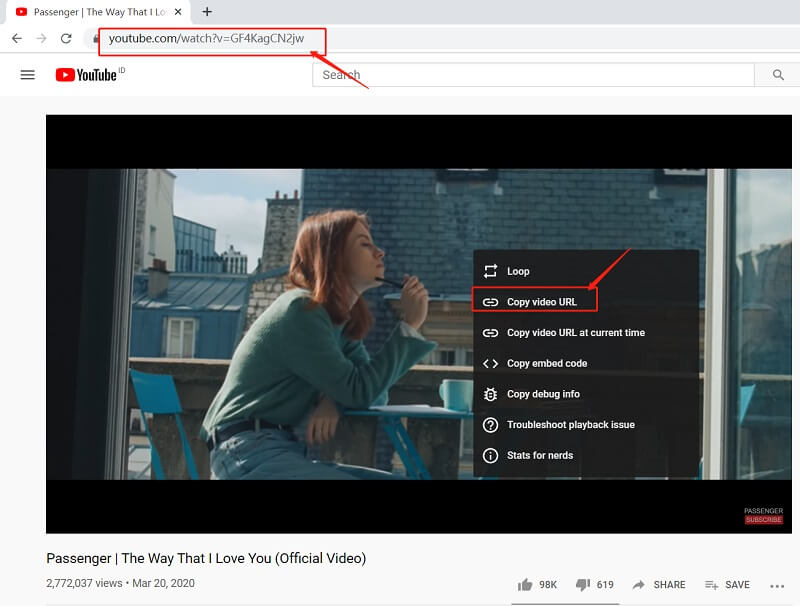 Step 3

Set Output Parameters

With the URL copied, open the iTubeGo YouTube Downloader application to set the output format and quality. As you are looking to convert to MP3, go to the Preferences section and set Audio as your Download format and your preferred bitrate in the Quality option.
Step 4

Enter the Copied URL

After having configured all the output options, click on the "Paste URL" button on the interface. The software will automatically detect the URL from your clipboard and will initiate the download process.
Step 5

Locate your Downloaded MP3 File

After the video has been downloaded and converted to MP3 format, you can access it from the "Downloads" section of the software.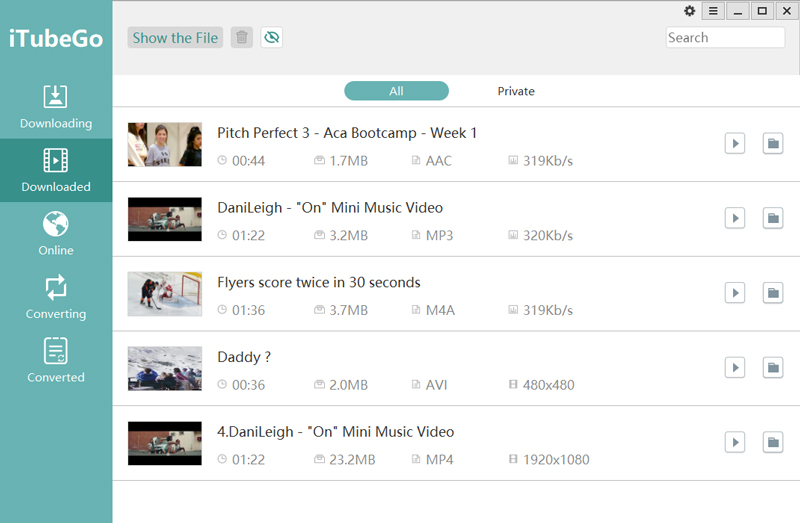 2) Online YouTube to MP3 Converters
If you don't want to install dedicated software on your computer, you can use the online solutions. These are websites where you paste the URL of the desired video and select the mp3 output format to convert YouTube. This method is simple but these converters are plagued with a lot of ads and offer very basic functionality. You can find some free online YouTube to MP3 converters that are still working.
3) Android App
If you don't even want to involve your computer in YouTube to the MP3 conversion process, you can do the same by using an android app to do the same on the go. The android app is also offered by iTubeGo, and works with YouTube and more than 10,000 other websites. It offers you a lot of options and flexibility when it comes to downloading and converting online videos from YouTube or any other supported website.
You can read in detail about the best 10 Android-based YouTube downloading apps in this article.
4) Browser Extensions
One of the workable methods for converting YouTube to MP3 is by using Chrome and Firefox browser extensions. These make the job easy by adding a download button to your web browser which you can click to get a list of available formats and then select the desired one to download and convert the videos. You can find some great Chrome YouTube conversion extensions in this article. If you prefer Firefox, this write up can recommend you some of the best extensions that still work and will continue to do the same for the foreseeable future.
Conclusion
Even though some of the popular tools and online platforms for YouTube to MP3 are not working, we have compiled a list of the tools that are still working. While all of these will serve the purpose, the most useful and convenient option is the iTubeGo YouTube Downloader due to the vast number of features and the extended functionality it offers.
(Click to rate this post)
Generally rated 4.5 (215 participated)