Many of YouTube downloaders claim to help you very quickly and easily download any video to your computer or device. But we tested a few of the many online YouTube downloaders to see if they work and the consistent result was that many of them didn't work for videos longer than 2 hours.
Let's take a look at some of the ways that truly work to download YouTube to MP3 more than 2 hours.
Software
Online Service
Compare Online Service and Software
Best Long YouTube to MP3 Converter
We recommend iTubeGo YouTube Downloader to download long YouTube to mp3 without any restriction of file size and video duration. It also supports batch downloading, multi-task downloading, and you can do all this in ultra-fast time. As a powerful video downloader for Youtube, Facebook, Instagram and other streaming sites, iTubeGo can help you download long video to MP3/MP4 within a few minutes.
You can download this Long YouTube to MP3 Converter from below link:
Key Feature:
How to Download YouTube to MP3 2 Hours Long
Coming up next are the simple steps to download YouTube to mp3 unlimited length videos using our iTubeGo YouTube Downloader.
Step 1 Copy the YouTube Video URL
First of all, go to YouTube and open the video that you want to download using our YouTube Downloader. Then copy the video's URL from browser address bar.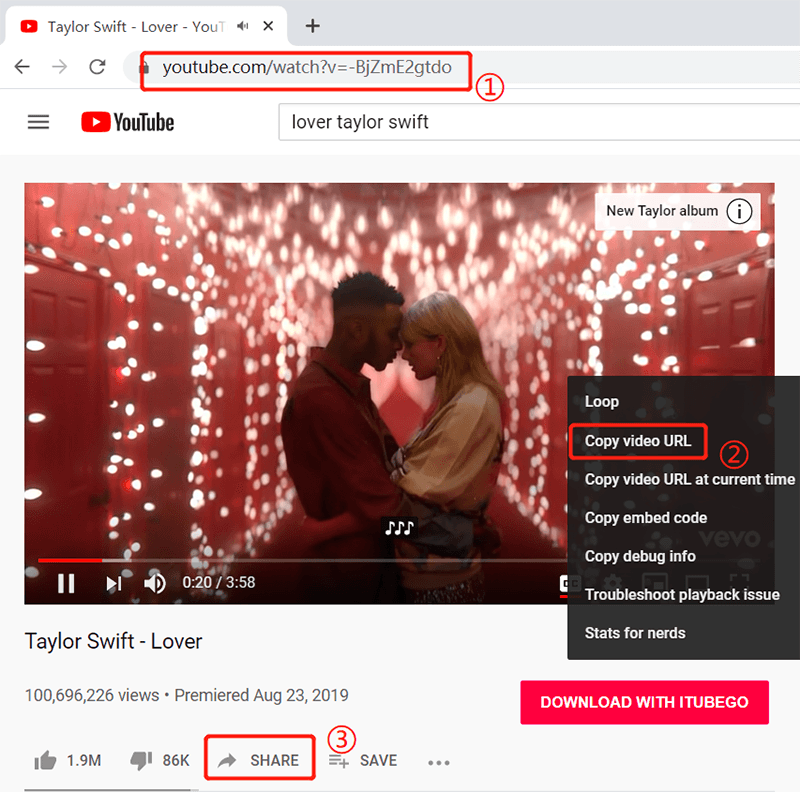 Step 2 Set the Output Format
In the next step, you have to choose the converted format. Select mp3, and you can also set the mp3 quality in Reference by click "⚙". you can choose the best mp3 quality 320kbps.
Step 3 Paste Youtube Video URL
Now click the "Paste URL" button, the MP3 file will start downloading automatically.
Step 4 Download Long YouTube MP3 File
After the download is complete, you can find the mp3 file in the downloaded file.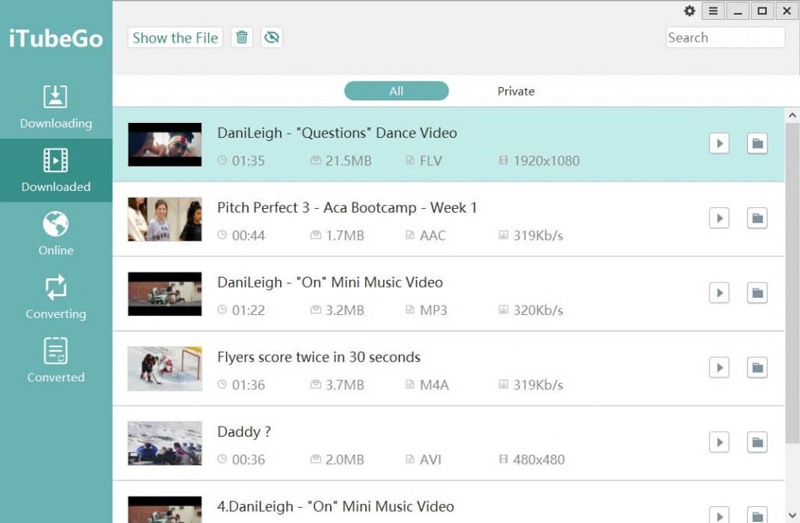 If you want to download YouTube long videos, iTubeGo can also help you.
Other Methods to Convert Youtube to MP3 Longer Than 2 Hours Online
Most people turn to online tools when they want to convert YouTube videos to MP3. The following are just some of the online tools we came across that may be able to help you in this regard.
1. MP3Pro.xyz (Not Available)
MP3 Pro is an online tool that you can use to convert any YouTube video to MP3 quickly and easily. One of the things we liked about this website is the fact that, it is uncluttered. When you access the website, you will see a clear page with a field that allows you to enter the URL of the YouTube video you would like to convert to MP3. Once you do that, the program searched for the video online and allows you to convert it to MP3.
But this tool like many other online tools has its shortcomings. Perhaps the biggest of these problems is that despite its name and what it claims to do, this tool will convert YouTube videos to MP4 and not MP3. Therefore, it may not be useful to you if you want MP3 files and not any other format.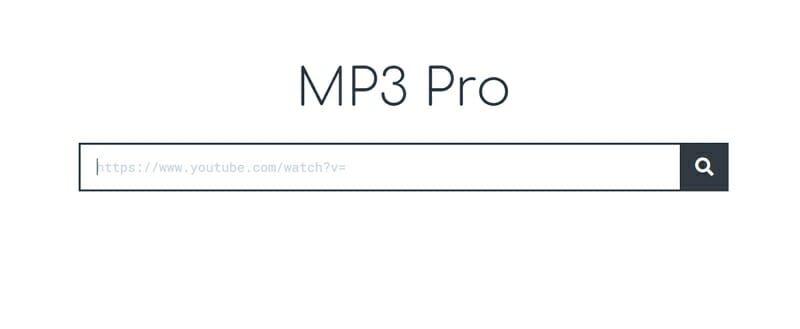 This online tool allows users to convert youtube to mp3 larger than 2 hours online. Once you enter the video's URL in the field provided, you can then select the output format you want in the drop-down menu (in this case mp3). Another great advantage we found with this tool is that is supports numerous other video streaming sites including TikTok and Vimeo.
But if you are going to be using this site to convert YouTube videos to MP3, be prepared to contend with the numerous ads that will appear as the video converts. We also found that the download speed is a little slow compared to other sites, meaning that you may have to wait a long time for a YouTube video that is 2 hours long.

Flvto.biz also works much the same way as the others we have seen on this list. You just need to paste the URL link of the video you want to download in the field provided and then select the output format (in this case MP3).
One of its biggest advantages is that it can be used to convert YouTube videos to a whole host of other formats including MP3 and AVI. But the one thing we found off-putting about this website is that is the amount of ads that popup up as you try to download the video.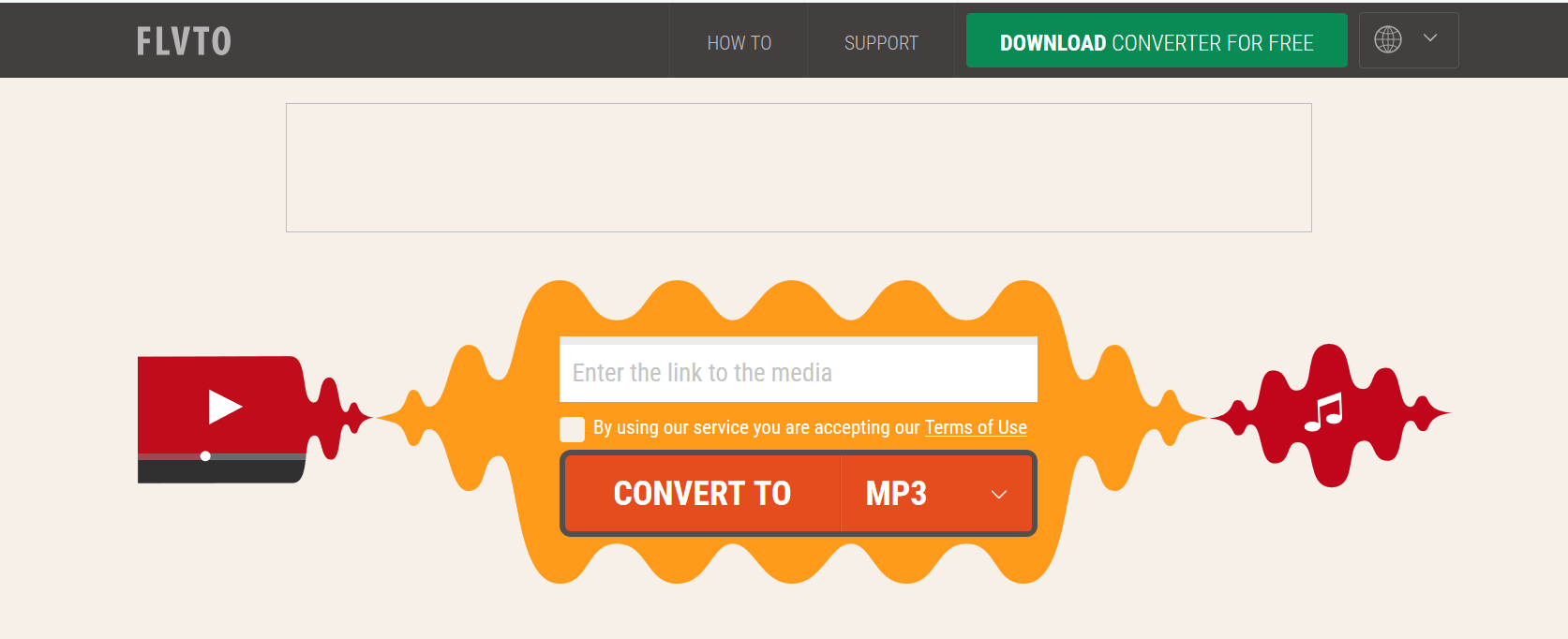 Online Service VS Software
Online tools can be effective when you want to download a YouTube video. But as we have seen above, they may not be the ideal solution when you need to convert YouTube to mp3 longer than 2 hours. Many of them prove to be slower in the download and conversion process because of the limitations of the remote server and your data connection.
Online Service
Software
Pros:
1. Totally free.
2. No need to install any software onto your computer.
1. Faster speed to download large videos.
2. More choice of format and even quality of the video.
3. Download batch videos at a time.
4. Download YouTube channels, playlists, or all videos from a user page.
5. Convert online or local media files into common formats.
Cons:
1. Slower in the download process.
2. Sometimes can't work.
3. Sometimes display a lot of NSFW ads
1. Need to install software ( Security without viruses ).
2. It's not free.
This is why the best solution when you want to download YouTube videos, particularly videos longer than 2 hours long is to use a desktop solution designed to ensure the quality of the downloaded and converted video.
See Also:
(Click to rate this post)
Generally rated 4.5 (215 participated)