If you want to download YouTube music on your phone, computer, or any other device, you'll need to use a YouTube Music Converter to download and convert music from YouTube to the format you want. Today we'll talk about some of the best YouTube Music Video Converter solutions. Some of these are free and some need to buy a license. All have a different set of qualities and are capable of different things. Let's see what all these actually are.
List of Best YouTube Music Converters
1. iTubeGo YouTube Downloader
URL: https://itubego.com/youtube-downloader/
iTubeGo is a multipurpose video and audio download solution that works with more than 10,000 websites. It is capable of downloading in MP3, M4A, MKA, WAV, AAC, FLAC, MP4, MOV and more. iTubeGo as a desktop application supports YouTube playlist download, offers the most fast download speed.
Price:
The iTubeGo software, keeping in view the needs of different type of users, offers several plans at very reasonable prices:
1 – Month Plan: $9.95
1 – Year Plan: $19.95
Lifetime Plan: $29.95
Family Plan: $39.95
Pros:
It is considerably cheaper than other competitive tools.
It can convert YouTube videos to various audio formats, such as MP3, M4A, FLAC, AAC, WAV, MKA, etc.
iTubeGo retains the original ID3 tags of the music files while downloading.
This program can automatically download the lyrics of the YouTube music.
Cons:
2. Softorino YouTube Converter
URL: https://softorino.com/youtube-converter/
Softorino is also a YouTube download tool available for both Mac and Windows computers. This software supports around 1,000 websites and can download any music video from YouTube. You can use the trial version of this software for one day before you purchase it.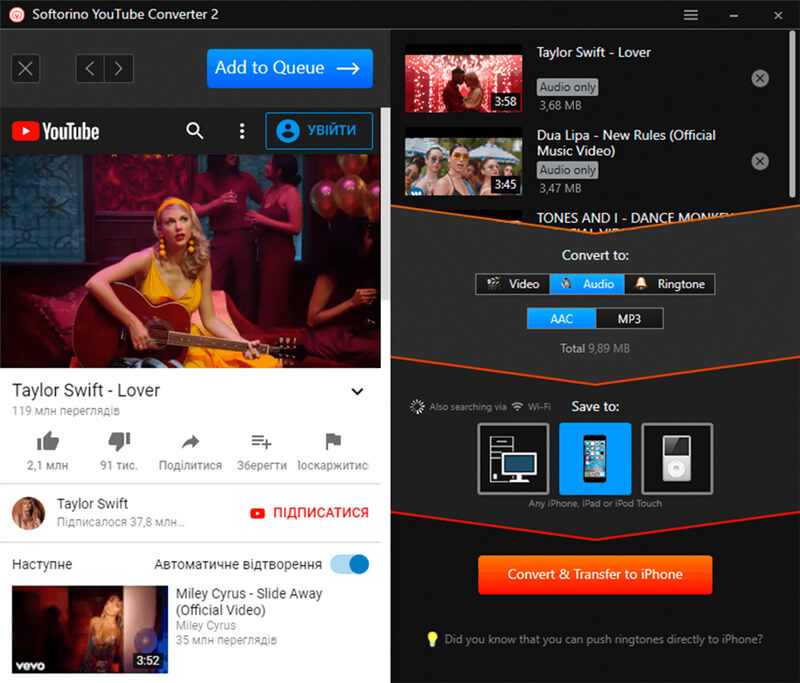 Price:
It costs $20.35 for the yearly plan.
Pros:
You can trim downloaded music to make iPhone ringtones.
It can send music to your iPad or iPhone via Wi-Fi.
Cons:
3. YouTube To Mp3 Converter Extension
URL: https://addoncrop.com/youtube-mp3-converter/
Addoncrop claims to be the one best YouTube mp3 converter present for Chrome. It makes it possible to download and convert YouTube music to mp3 free, easy, and quick. You can get 320kbps audio and trim YouTube mp3 to a specific part. Just click the Download MP3 button below the YouTube video.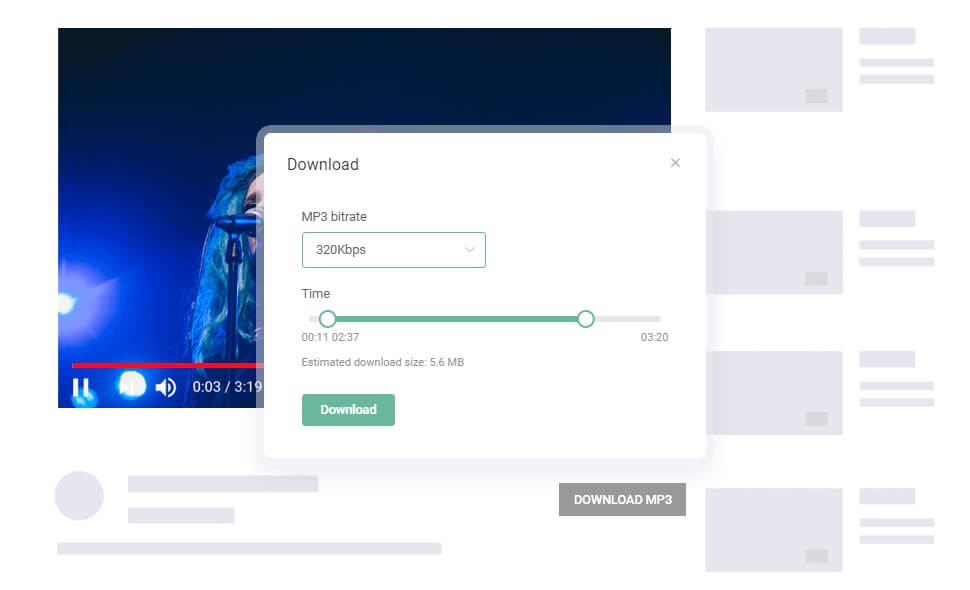 Price:
Free
Pros:
It enables you to convert YouTube music as mp3 audio directly on chrome browser.
Provides multiple bit rate options: 129kbps-320kbps.
Trims YouTube mp3 clips.
Cons:
Can't download from Chrome Store, installation is a bit complicated
4. FastConv
FastConv is a browser-based YouTube music converter. It is an online tool, a website where you enter the URL of a video to download. It supports all major websites like Facebook, YouTube, Dailymotion, and more.

Price:
Free
Pros:
It is free to use.
It has no limit for downloading videos.
It downloads at a fairly fast speed.
Cons:
It only supports MP3 audio format.
Sometimes the downloaded file might have no sound because of copyright issues.
5. DMFY
URL: https://downloadmusicfromyoutube.site/
This is also an online YouTube music converter. It offers basic functionality and gets the job done. It has a slow download speed but is free to use so that makes up for that. It can be used on any device having a web browser.

Price:
Free
Pros:
It has a simple and user-friendly interface.
It supports playlist download.
Cons:
It contains a lot of ads.
It is incapable of downloading music longer than 30 minutes.
6. Dirpy
URL: https://dirpy.com/
Dirpy is also a website that you can use to convert YouTube Music. This tool has a free version but it has very limited functionality. You can upgrade to premium version to access its full features.

Price:
Free Version
1 – Month Plan: $6.99
1 – Year Plan: $59.99
Pros:
It lets you edit the start and end times of the music you download.
It gives you the liberty to edit ID3 tags.
The premium account offers 1080p music video.
The premium version has 13 format options.
Cons:
The free version is swarmed by ads.
The free version can't download video more than 20 minutes long.
The paid version can only download videos less than 180 minutes duration.
7. iTubeGo Android App
URL: https://itubego.com/youtube-downloader-android-app/
If you want to download music from YouTube direct to your Android device, the iTubeGo Android app is what you need. This App make it very easy for you to convert YouTube music videos and playlist. It supports MP3, M4A, MP4 and AAC formats and is capable of downloading videos from more than 1,000 websites.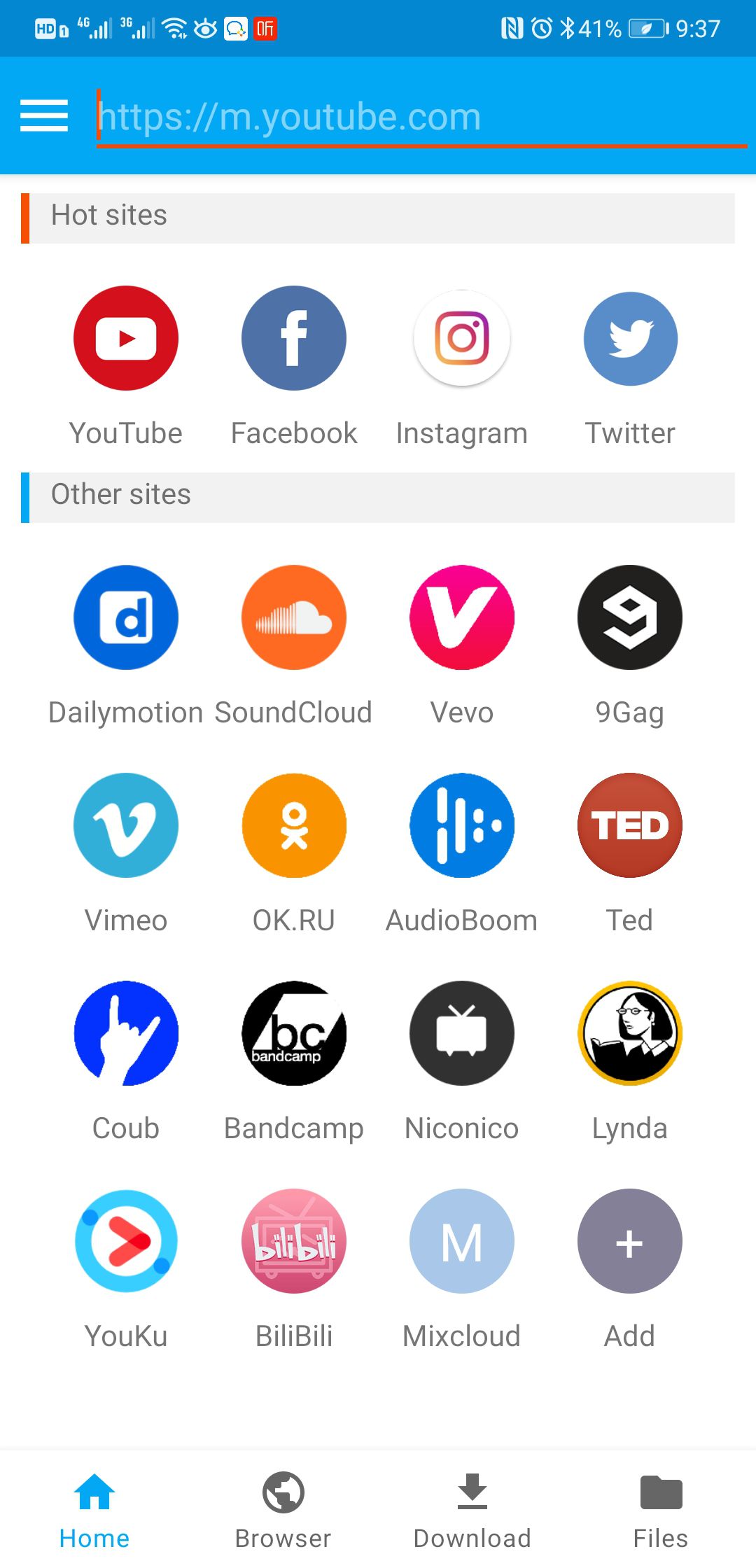 Price:
Free
Pros:
It is totally free to use and 100% ad-free.
You can download unlimited music from YouTube, Spotify, SoundCloud, MixCloud, and more websites.
iTubeGo can convert online videos, playlists, and music into MP3, AAC, M4A, MP4, and various other formats.
It is a very lightweight App.
It can even save downloaded files straight to your SD card.
Cons:
Conclusion:
When you look for a YouTube music converter, the options are plentiful. While all of them have their own pros and cons, some are definitely better than the others. iTubeGo is for Windows and Mac and has the functions no other converter can offer. In our opinion, if you have to download a single video and you don't do it frequently, you can use any one of the free online music converters. However, if you regularly download music from YouTube, the best option you have is iTubeGo. This is because iTubeGo is developed keeping you, the end-user, in mind. It maximizes usability and functionality while keeping the interface simple and minimalistic so that you would never get overwhelmed by all the functions it has and the options it provides.
(Click to rate this post)
Generally rated 4.5 (215 participated)