There are a number of different methods for downloading videos from YouTube, but unfortunately, most of them can run into trouble. If you can't download YouTube Videos for any reason, we have the solution to your problem. Whether you are facing problems downloading videos via the YouTube app or you are having problems downloading the videos using a third-part app, we will tell you how to resolve the issue and at the end we have the downloader for you that never fails at downloading.
Official Answer: Why You Can't Download YouTube Videos?
According to the official response on the help page of YouTube, if you are facing problems downloading a video via the Android or iOS app of YouTube, you might have one of the following issues.
You do not have premium subscription for YouTube which is necessary for downloading most of the videos.
The download option is only available for the Android and iOS apps of YouTube and is not supported by the YouTube website being run on a web browser on a smartphone or computer.
Your YouTube premium subscription might have expired due to payment issues
If you can't download YouTube, you might not be in the regions where YouTube premium is currently offering video download option.
Your download settings might be set to Wi-Fi only, preventing you to download videos on cellular data
Your YouTube app might not be up to date.
You might not have a stable internet connection, or your connection might be too slow to download videos from YouTube
You might have restricted YouTube from consuming cellular data in the background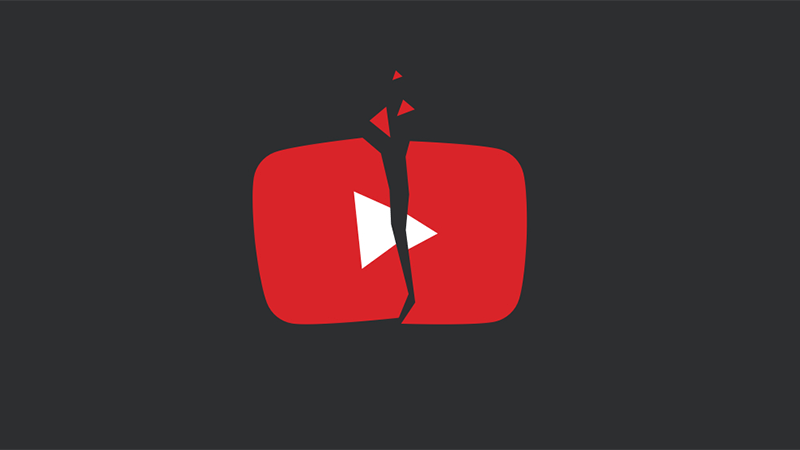 YouTube Downloader Can't Download Videos from YouTube
If you are using a third-party YouTube video downloader and facing problems in doing so, the problem cannot be fixed by the official help YouTube has to offer as they strongly oppose using these downloaders to grab media from their platform. If your third-party downloader can't download videos from YouTube, there might one of the following problems.
Your internet connection might not be good enough to download videos.
There might be an issue with the URL you are entering to download the video.
Your firewall or antivirus software might be blocking the internet connectivity of the downloader app.
Some videos on YouTube are protected and cannot be downloaded by majority of third-party YouTube video downloaders.
If you can't download videos from YouTube, the video might contain copyright protected music or video clips and such videos are not downloaded by most of the downloaders.
Some YouTube videos are age-restricted and cannot be downloaded if the user is not above 18 years of age and their downloader softer does not read cookies from the browser they have logged in where their YouTube (Google) account.
Some YouTube videos are restricted in certain geopolitical areas; you'll need a VPN to access and download such videos. Remember, the VPN extension or add-on from your web browser won't work as that is meant only for the data traffic going through the browser and you need one that covers the entire internet connection of your device.
Effective Solution to Fix YouTube Video Download Failure
If you can't download YouTube, there is a YouTube downloader so capable that impossibility and failure are not a part of its vocabulary. This is the iTubeGo YouTube Downloader. To say it the simplest way, if an audio or a video is on the internet, this bad boy can rip it off there and store it on your computer in the easiest way possible. Here are some of the cool features of this pinnacle of software engineering.
Download any YouTube video regardless of copyright, age, geopolitical or any other restriction
Download videos at 10x turbo fast speed for large files
Download multiple videos in one go.
Complete Playlists can be downloaded in a single step
It never fails in downloading a video.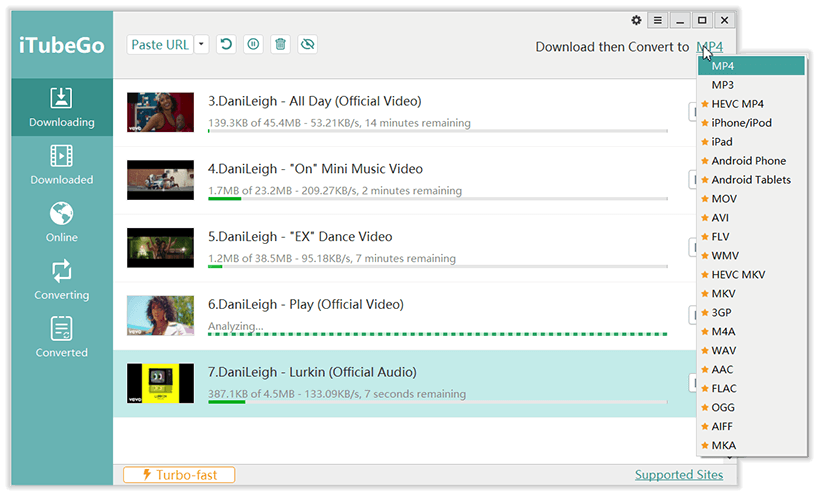 Once you've iTubeGo YouTube Downloader installed on your computer, you can download videos from YouTube or any other website in the following way:
Step 1 In the case you're downloading video from YouTube, go to YouTube and open the video that you want to download. After doing this, simply copy its URL from the browser address bar.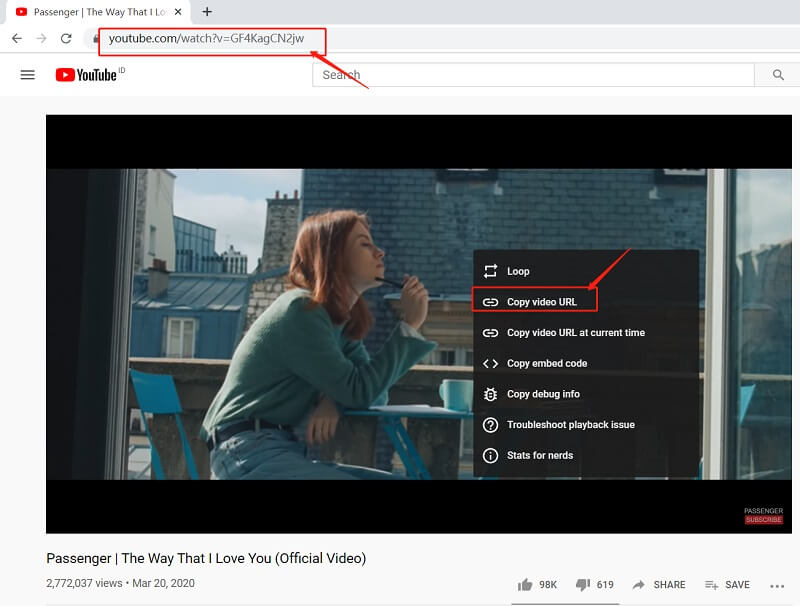 Step 2 Launch the iTubeGo software and set the download format and quality in which you want to download the video. The download type and quality can be selected from the "Preferences" section, whereas, you can set the output format from the "Download then Convert to" tab of the program.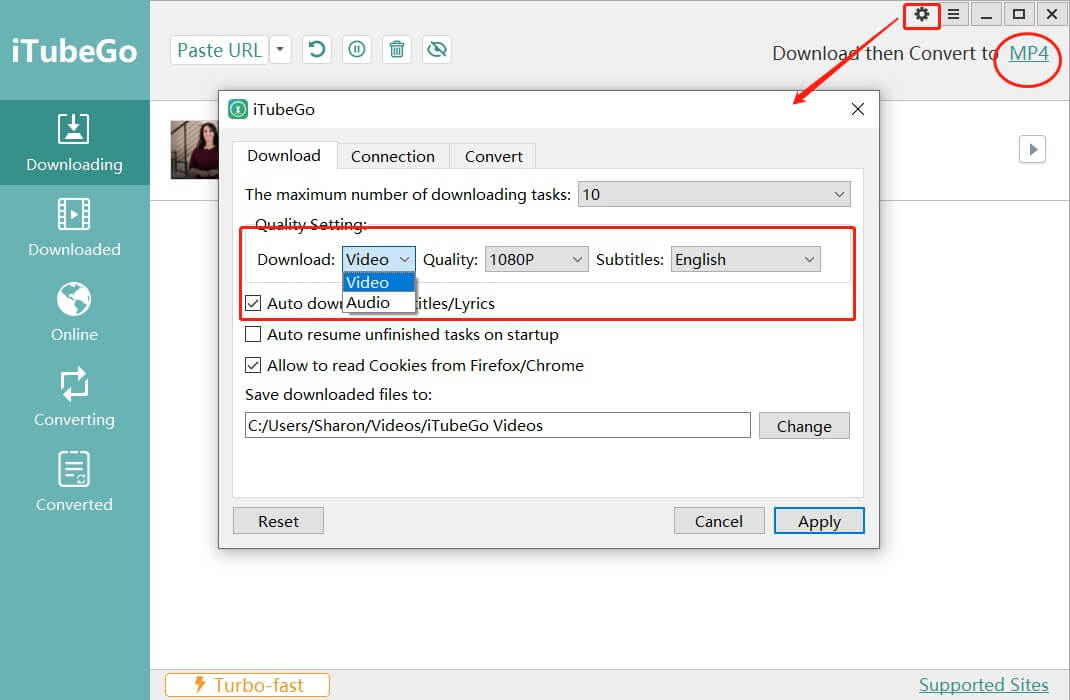 Step 3 Now, enter the copied link, and to do that, you'll only have to click the "Paste URL" button on the main interface. Doing this will automatically initiate the downloading process.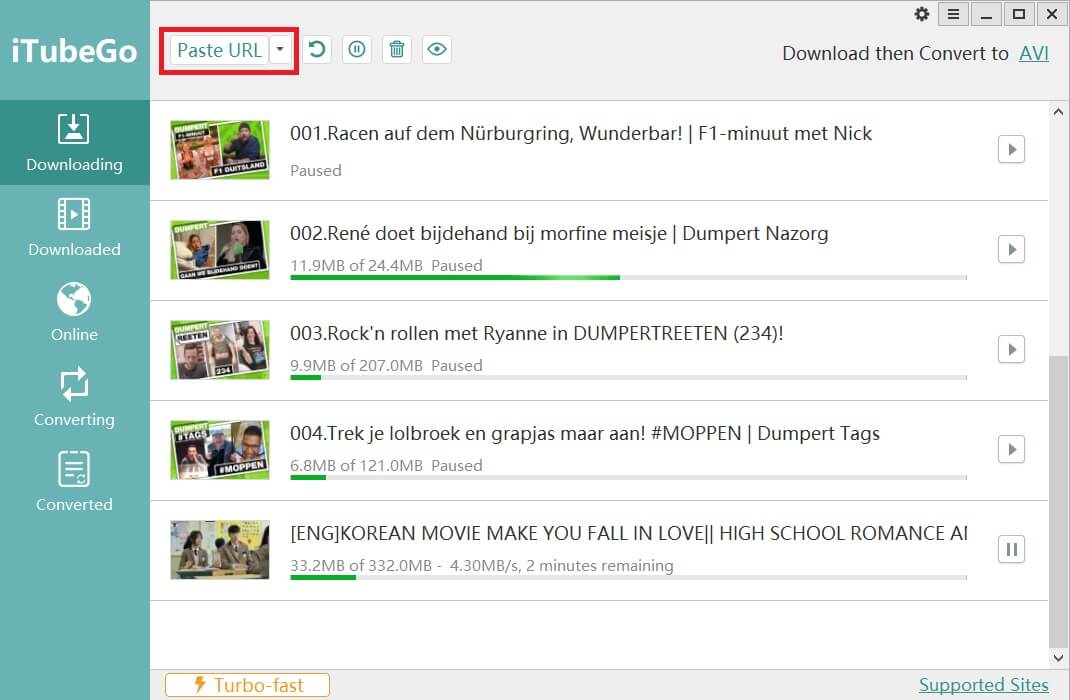 When the download process gets completed, you can access the video in the selected output and quality from the Downloaded section of the software.
The Bottom Line:
If you are in a situation where you can't download YouTube videos, it can turn into a lot of frustration. All the YouTube Download methods come with their own merits and demerits. However, keep in mind that the videos downloaded using the YouTube app or Android cannot be shared to other devices or transferred to a computer. The best option in this scenario is iTubeGo YouTube Downloader, a software powerful and capable enough to download anything from anywhere.