It happens quite often that you watch a video on YouTube and immediately fall in love with it, wanting to save it to your computer for sharing with other devices and with friends and family. However, YouTube doesn't care how much you might want to download a video, they are just not going to let you do that. Flash Video, aka FLV, is a video storage format used to view video content online. If you want to convert a YouTube video in FLV format, you'll need a YouTube to FLV Downloader. We'll introduce you to the best YouTube to FLV video converter today.
YouTube to FLV Downloader: iTubeGo
iTubeGo YouTube downloader is a multipurpose video downloader that can be used to download video from any website. It supports more than 40 audio and video formats and works as a video downloader and a local video converter at the same time. Downloading YouTube videos with this software is very easy. You can download this YouTube to FLV converter from the links below:
Here's a critical analysis of the pros and cons of this amazing downloader.
Pros
It is a professional video download tool that supports individual videos, playlists, and channels.
It has the capability of high-quality lossless conversion of YouTube video to formats, including but not limited to FLV, MP4, MP3, MOV, AVI, etc.
It can download multiple videos at a time.
It can download media from more than 10,000 websites.
Cons
The free version of this software has a limited functionality.
If you want to learn more about YouTube Downloaders available in the market and their brief comparison, read this article on the Best YouTube Downloaders for Windows and this one detailing the 10 Best Free MacOS YouTube Downloaders.
How to Convert YouTube to FLV?
iTubeGo is very easy to use software that you can master after using a couple of times. Here's the step by step guide:
Step 1

Download and Install iTubeGo Program

First of all, you'll need to download and install the iTubeGo YouTube converter on your computer. You can download the installation file from the links given above. After it has been downloaded, run it to install the software on your computer.
Step 2

Get the link of the YouTube Video

Now, open YouTube in a web browser and go to the video you want to convert to FLV. Copy the URL of the video from the address bar of the browser to download the video.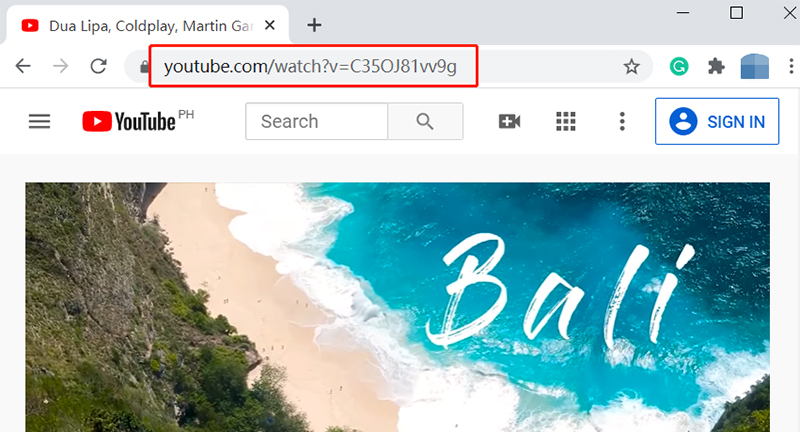 Step 3

Select FLV format

Run iTubeGo YouTube Downloader and go to the "Preferences" portion. Here, set the Download Type as Video and Quality option as per your choice. Then, go to the "Download then Convert to" section of the main interface. This is where you select the output format for the video you want to convert. Select FLV as you want the video converted to FLV format.
Step 4

Paste Already Copied YouTube URL

After setting the resolution and format of the video in the Preferences tab, click on the button saying, "Paste URL." This will automatically start the download.
Step 5

Locate the Downloaded YouTube FLV File

After the FLV file has been downloaded, it will save to your device and you can also access it through the "Downloaded" section of the software.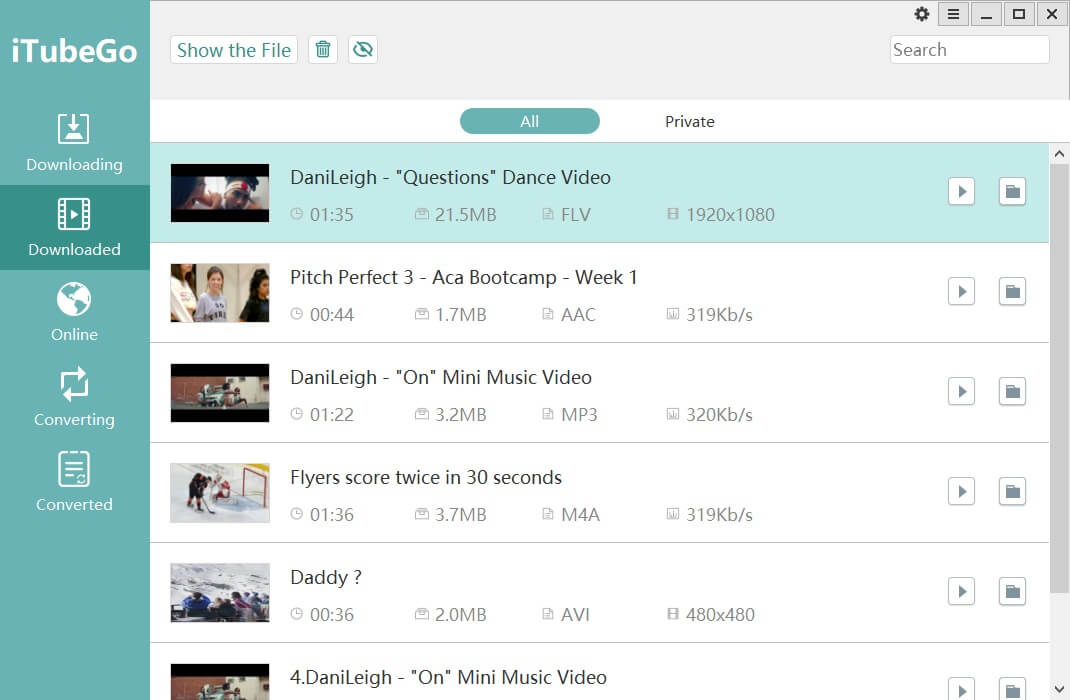 Is There Any Online YouTube to FLV Downloader?
Simply saying, there's no YouTube to FLV converter online. There are a lot of YouTube video downloaders on the internet, but they download the video only in MP4 format because the videos on YouTube are originally in MP4 format. If you want the video to be converted to FLV, you'll have to upload the downloaded file again to an online conversion tool to convert it to FLV, or any other format of your choice. This method is not only very complicated and needs a lot of steps, but can be a total failure if you have a slow internet connection. High-resolution video files that have large size cannot be converted at all. It all means that the online conversion method is not a desirable one and using a specialized software like iTubeGo for this purpose is better.
Final Thoughts:
FLV is a robust video storage format that can be used to play videos online and locally. If you want to convert a YouTube video to FLV, you can use iTubeGo or an online converter. Online converters are labor-intensive and seldom yield fruitful results. iTubeGo is the most efficient, functional, and viable option for converting YouTube to FLV.
(Click to rate this post)
Generally rated 4.5 (215 participated)