YouTube is the biggest collection of videos online hosting over 1.3 billion videos. 300 hours length of videos is uploaded to YouTube every passing minute which means it is expanding at an unfathomable rate. YouTube also has a large number of movies available on it that you can watch but not download. The only official method to download YouTube videos for offline viewing is by using YouTube Premium. It costs around 10 dollars a month and only lets you save the videos to the internal storage of the mobile app. YouTube movie downloader software can make it possible for you to download YouTube movies to your computer. You can use the software we are about to tell you about to download movie from YouTube. Let's find out which is the best YouTube movie downloader and why.
List of 8 YouTube Movie Downloaders
There are a number of downloaders available that you can use to download videos from YouTube without having to have a premium YouTube subscription. Let's explore the 8 best of them:
1. iTubeGo YouTube Downloader
iTubeGo is, undisputedly, the best YouTube video downloader to ever be. It has such abilities as are not present in any other YouTube downloader in the market. It is the best option because of the following properties:
iTubeGo never makes compromise on your privacy and security. To make sure your identity is not revealed using this software, iTubeGo uses an in-app proxy to mask your location as well as the IP address of your device.
Compatibility with all websites
iTubeGo is not only a great tool to download videos from YouTube. It can be used to download videos from more than 10,000 websites in high definition.
With iTubeGo, everything is in your hands. You can select to download the video you want in any resolution of your choice and in the format you prefer. iTubeGo supports all the video formats there are.
If you want to download just the music from a video, iTubeGo can be helpful in that as well. All you need to do is to set the output format to MP3 (or any other audio format you want) and the audio will be extracted and saved to your device.
High-definition & 4K video downloading
iTubeGo supports high-definition downloads. You can use this tool to download videos in 4K and full HD resolutions.
iTubeGo is designed by the best brains in the field and is optimized to download videos at high speeds. It uses multiple connections with the website the video is being downloaded from and gives download speeds not possible with other tools.
Multi-task download facility
The company uses advanced technology to ensure the best multi-task downloading experience for the users. It allows you to set the number of multi-tasking, which will improve the download efficiency. The multi-tasking with iTubeGo won't affect the performance of your computer, and in this way, the downloading process becomes more efficient and timesaving.
Download multiple videos & audios simultaneously
With iTubeGo YouTube Downloader, you can simultaneously download multiple videos and audios. You can simply enter the multiple URLs of the videos and audios that you want to download and let them downloading in bulk.
If you're living in a region where there is a restriction on certain websites, then iTubeGo also has a solution for this. iTubeGo YouTube Downloader comes with a built-in proxy setup, which will easily unblocks the downloading for restricted websites without the need to install any additional VPN proxy tools.
You can use iTubeGo to extract subtitles from YouTube videos so that you can enjoy even the offline videos with the subtitles.
How to Download Movies from YouTube Using iTubeGo
Step 1 Download and install iTubeGo
Step 2 Get the URL
Open the video you want to download in a web browser and copy the URL. It can be done by copying it from the address bar or right-clicking on the video and then selecting the "Copy Video URL" option.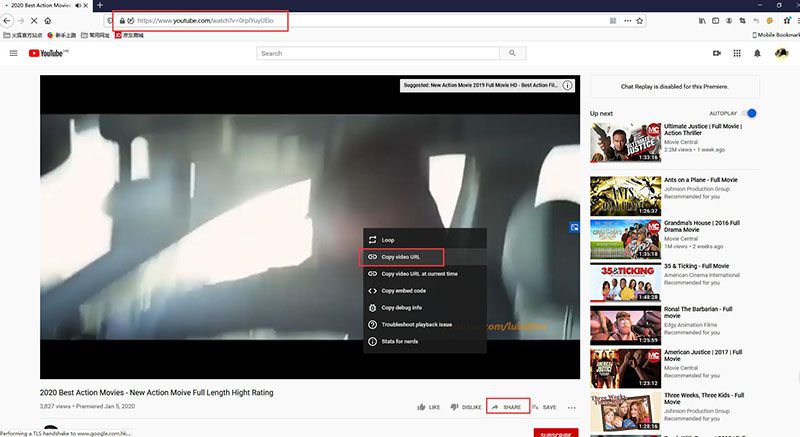 Step 3 Set Preferences
Run iTubeGo on your computer and go to the Preferences section to select the output resolution as well as the format you need to download the video in.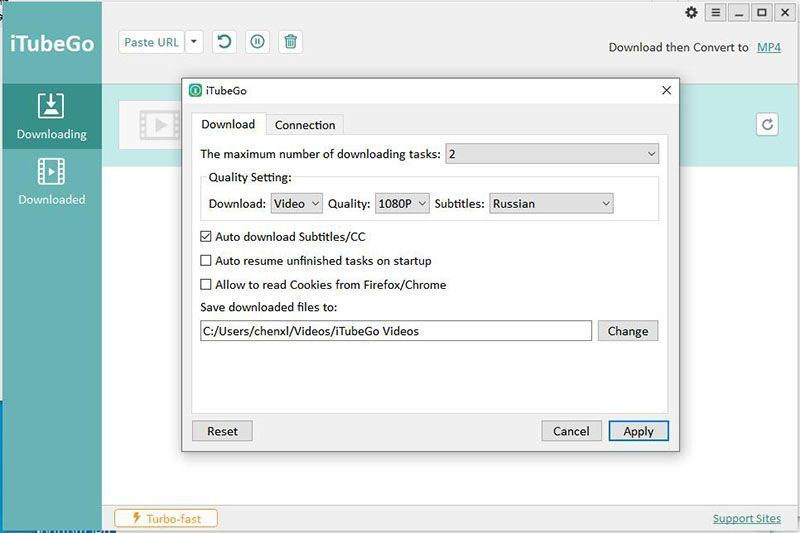 Step 4 Enter the URL
Click on the Enter URL button on the iTubeGo interface and paste the copied URL into iTubeGo. Once the URL has been entered, the software will automatically initiate the download.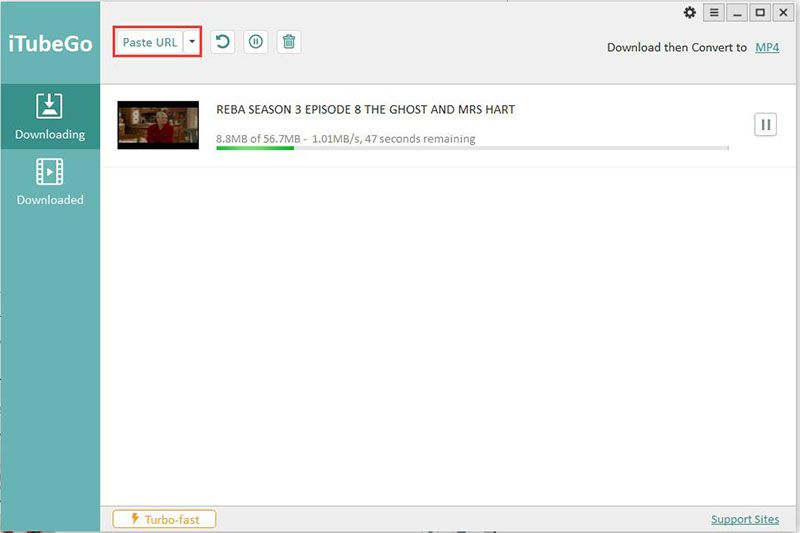 Step 5 Locate the Downloaded File
After the file is downloaded, it will be saved to the Downloads folder on your computer normally, however, you can change the destination folder from the Preferences tab if you wish to.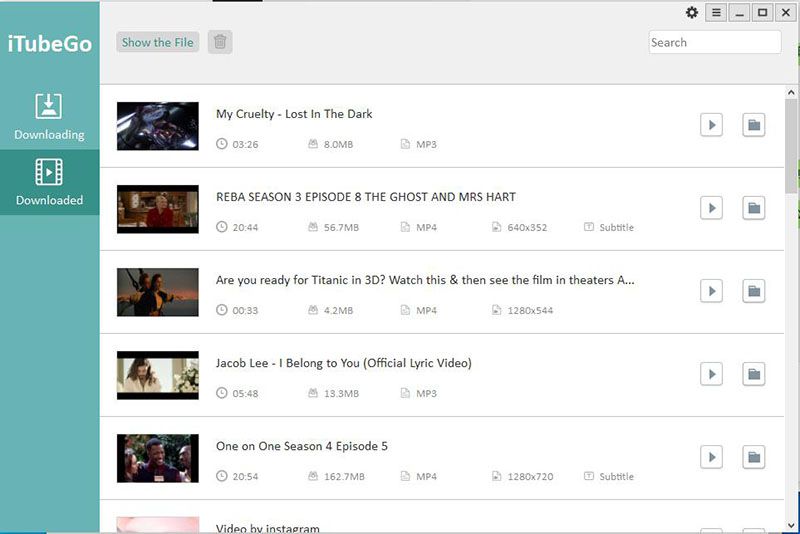 2. Freemake
It is free software that can be used to download videos from YouTube as well as other sites. The drawbacks of this software include the inability to download videos longer than three minutes and a lot of malware that comes with it. It also runs ads that make using this software very annoying.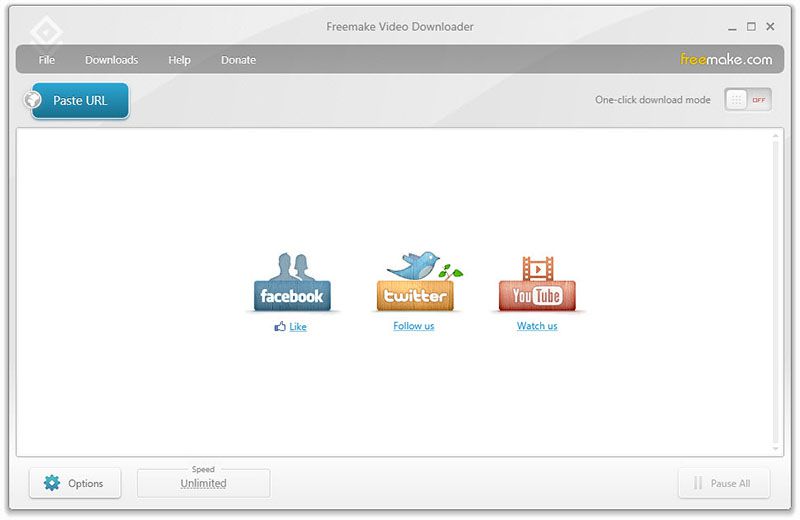 3. 4K VideoDownloader
This software is good for downloading videos in high definition but it also has its own limits. It does not support playlists of more than 24 videos and you can not download playlists with subtitles using the free version of this software.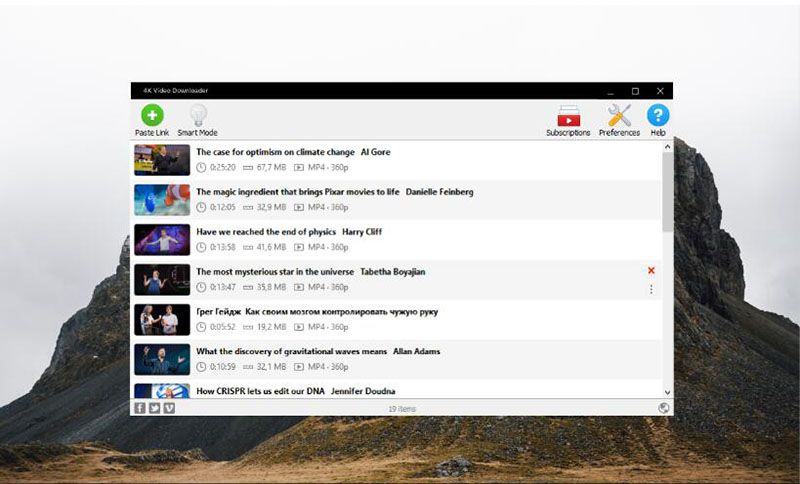 4. aTube Catcher
This is basically a screen recording software. To download a video using this software you'll have to play the full length of the video. You need to be cautious while installing this YouTube downloader or you'll end up accidentally installing an unneeded annoying toolbar to your web browser.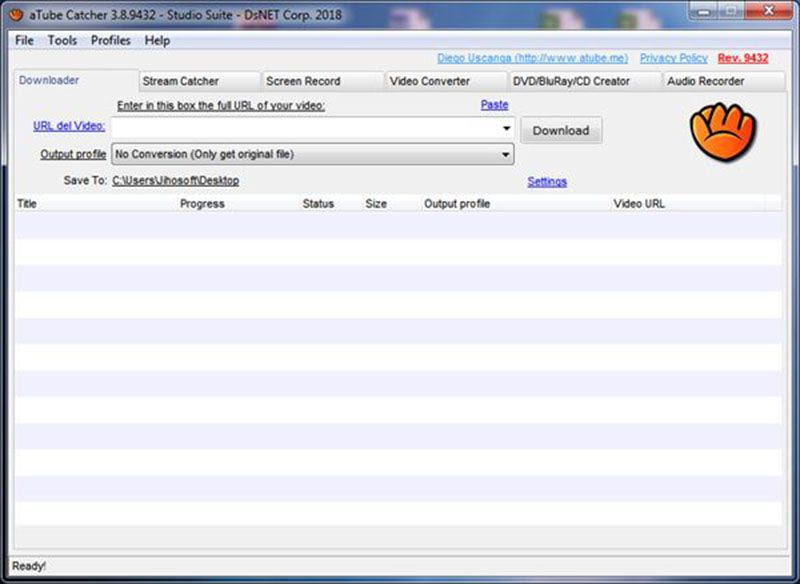 5. KeepVid
It is a video downloading software that's pretty simple and easy to install. All you need to do is to copy and paste the URL in it and the video will download. However, you need to have the pro version to download 4K movies or extract MP3 from videos.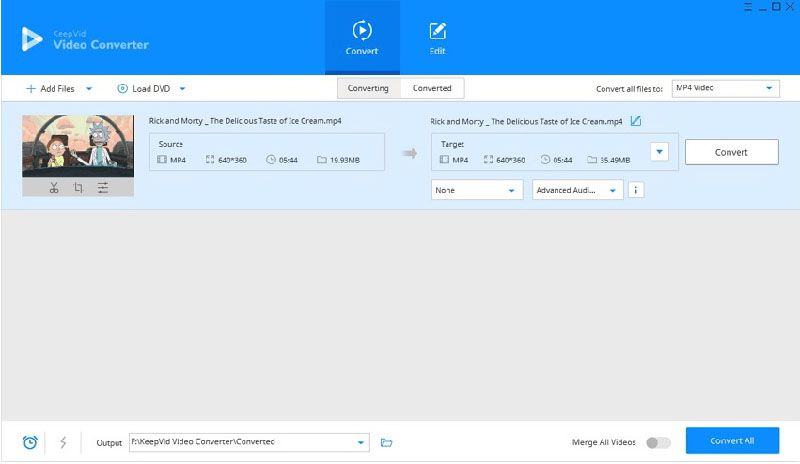 6. TubeMate
TubeMate integrates with Google Chrome and all you need to do to download a video with this tool is to open the video in Google Chrome and a download button will appear. Select the resolution you want to download the video in and it will be saved to your computer.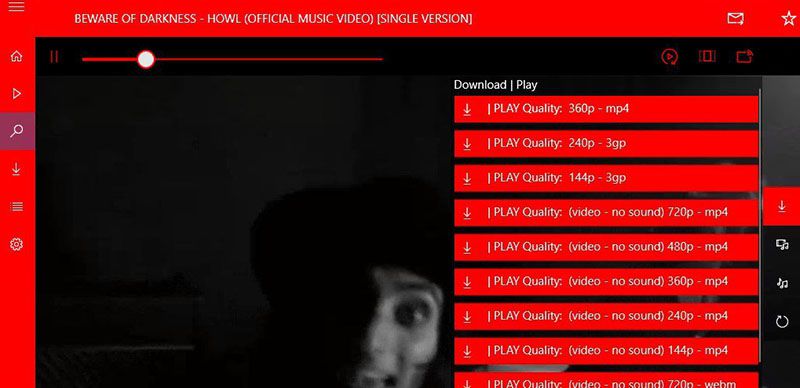 7. YTD Video Downloader
This is a clean and reliable video downloader that allows you to use the basic features for free. To access its advanced features you'll have to pay for the pro version.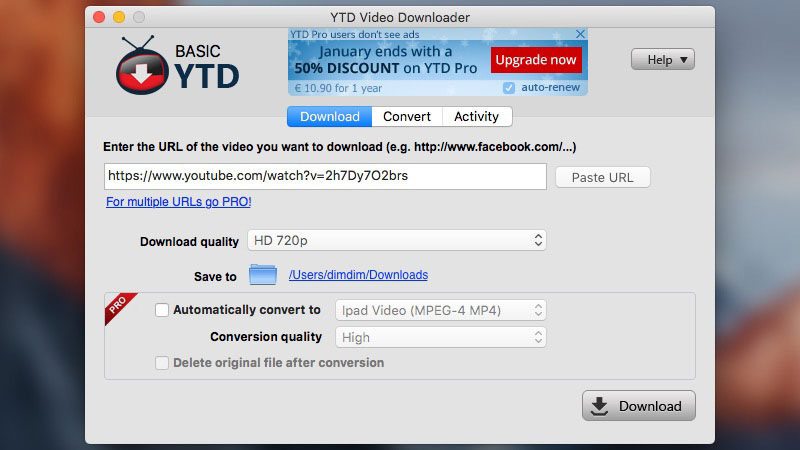 8. iTube Studio
You can use this freeware to download YouTube videos in any resolution you want including full HD and 4k. The only trouble with this is that it comes with ads that you have to watch out for.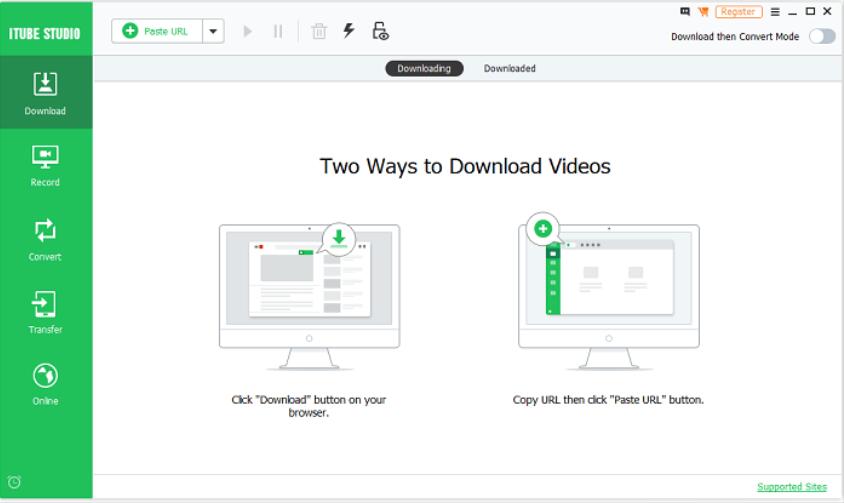 Summing-Up
YouTube is an awesome collection of videos online where you can find videos on almost any topic and niche. However, you can only watch these videos online and the only way to download them is by using a $10 monthly YouTube premium subscription. YouTube video downloaders make is possible to download videos from YouTube to computers and mobile devices but all of them have their own limitations. The best YouTube downloader so far is iTubeGo with a ton of useful features discussed above. You can use it for PC, Mac, or Android devices.
(Click to rate this post)
Generally rated 4.5 (215 participated)