The majority of parents think that watching cartoons may be harmful to their children. They believe that their child may get addicted and may spend the whole day watching cartoons. I'm going to tell you that it is far from the truth. Cartoons are not harmful but may even be beneficial for their growth.
I'm going to explain exactly how your child can benefit from watching cartoons in a controlled environment.
It is preferable to download cartoons beforehand, so you decide which cartoons your child will be watching. You can download specific cartoons which, according to you, maybe a better choice for your children such as educational cartoons.
What Can Children Learn from Cartoons
Cartoons help children to learn at an early age. As the children are interested in the cartoons, it helps them learn new things if the cartoon portrays it. Cartoons on shapes, letters of alphabets, colors, can have a positive impact on children's learning.
Another aspect to look at is the exposure children get. From cartoons, they can learn about diverse backgrounds, different animals, different species of fishes, etc. Watching cartoons transports children to entirely different worlds which they can experience while staying at home.
Another perk of watching cartoons is that they start learning new languages. Children adopt what they hear and see, and by watching cartoons, they can improve their vocabulary and start speaking fluently with others. This will make them helpful in interacting with others.
Now, you should not give unrestricted access to your children to watch cartoons; they may end up watching irrelevant content. What other solution do you have then? Well, we will be telling you precisely what you should do.
Download Cartoons from YouTube
Once again, the question arises. How exactly will you download cartoons? There are many sites online which stream cartoons, but how will you be able to download them?
Once again, we will give you the best solution for that.
Recommend iTubeGo YouTube Downloader
We are introducing iTubeGo. This software is the solution to all your problems. At hand, you wish to download cartoons. Well, it does much more than just download cartoons.
Yes, that right; it does much more. With iTubeGo, you can not only download cartoons but also download 2020 latest movies, documentaries, tv shows, etc. The software is pretty straightforward and easy to use. Even a child can use it.
iTubeGo is a video downloader that only requires you to paste the URL of the video you wish to download, and you're all set. The easy to use features is just one of the many interesting features of iTubeGo.
Now let's discuss each primary feature one by one.
1.In-app proxy setup
There may be sites you wish to download from but might be restricted in your territory or country. You need not install a separate VPN for it as iTubeGo, has a built-in independent proxy. This saves you the money to spend on a dedicated VPN. Using the built-in proxy, you can download videos from sites that are blocked in your country. The in-app proxy feature is handy if you want to watch content that is restricted in your state.
2. Faster download speeds
This is one of the most promising features of iTubeGo. iTubeGo provides you with about 10x faster speeds than traditional downloaders. This feature is beneficial is you are downloading large-sized videos. You need not worry about the file size as iTubeGo, will download the video for you within minutes. It uses turbo mode, which increases your download speed.
3. Downloading multiple videos
iTubeGo has a feature that much other downloading software lack. The function to download files in bulk. This means you have the power to paste multiple URL's to download all of the data. Instead of pasting the URL's one by one, you can paste them together, which saves you a lot of time. This feature is convenient if you're continually downloading multiple files.
4. Ability to output file in multiple formats
If you are using a device that uses some other file formats to run videos, then you need not worry. iTubeGo has a built-in video format converter, which you can select before downloading your file. This feature is convenient as you need not use a separate video converter to convert your files. The output formats include AVI, MP4, MKV, FLV 3GP, and MOV.
How to Download Cartoons from YouTube
Step 1 Download and install iTubeGo
Step 2 Start by copying the URL of the cartoon you want to download on Youtube website.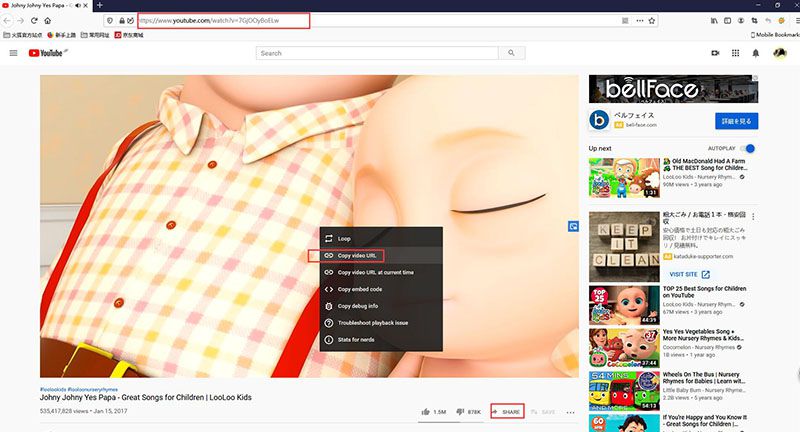 Step 3 Open iTubeGo, and proceed by choosing the output format.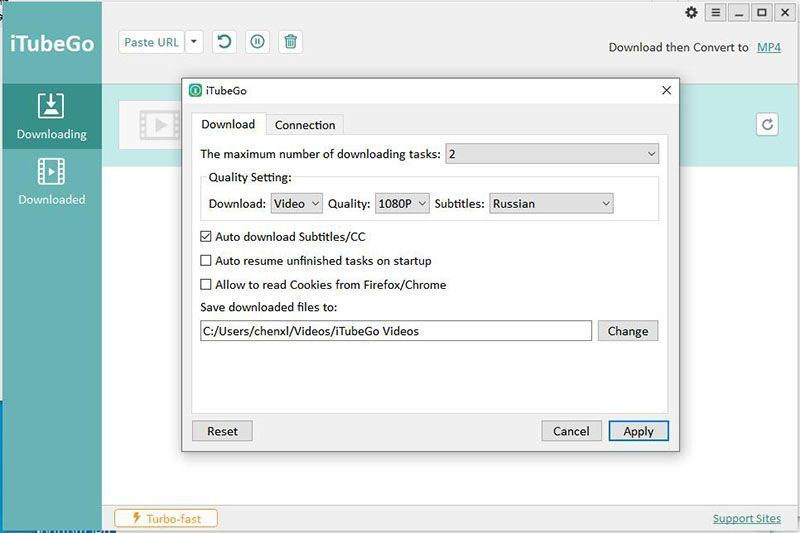 Step 4: Next, click on the Paste URL, and the video will start downloading automatically.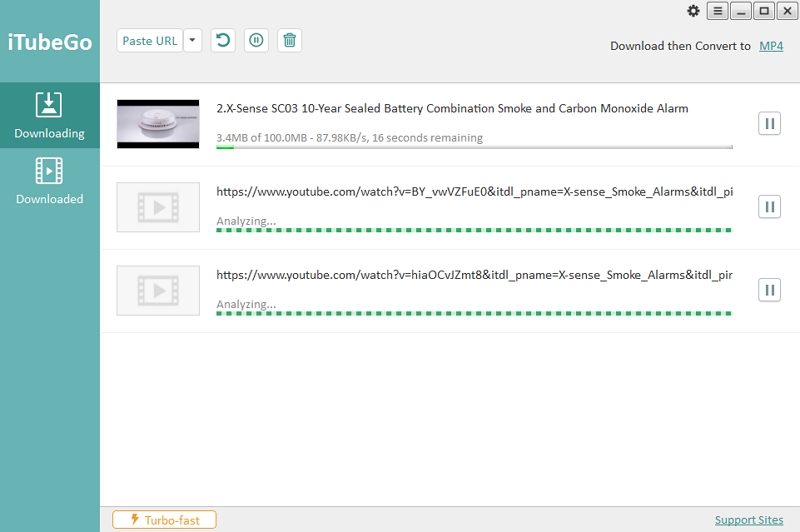 Step 5 When completed, the video will be located in the Downloaded tab.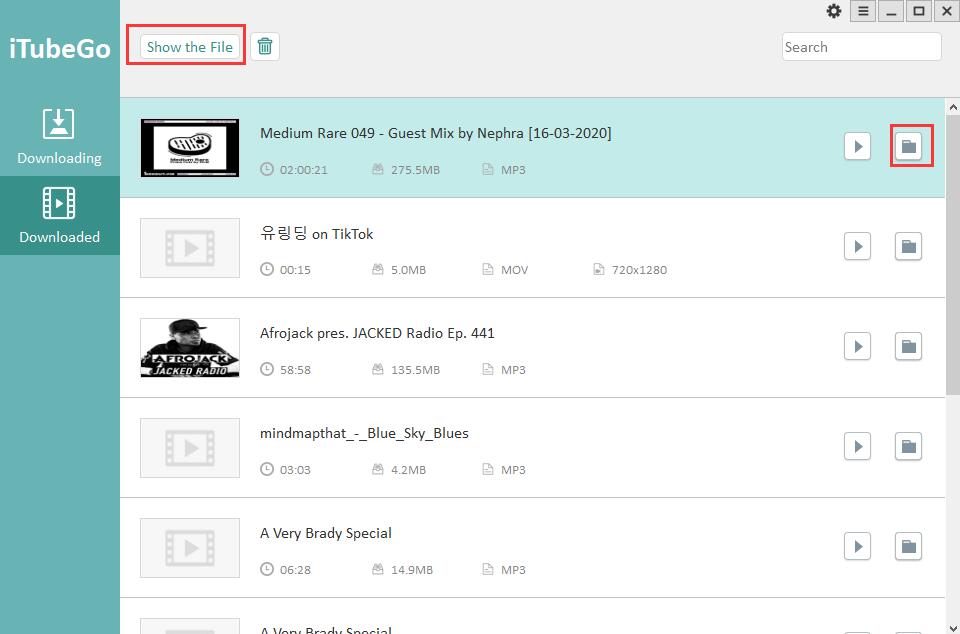 Summary
Cartoons are essential for children, and using iTubeGo; you can download all the cartoons you want, effortlessly and quickly.
(Click to rate this post)
Generally rated 4.5 (215 participated)