Do you want to download blocked YouTube video? If you do, you are in the right place. Today we will discover how to download blocked YouTube videos on any device. This method covers all sorts of blocked videos no matter what the reason is behind the video being blocked. The ways for downloading such videos that we are about to discuss work on all devices and are simple and easy and do not involve any complicated steps. So, let's get right into it!
Why YouTube Videos are Blocked?
Before we discover the ways to download blocked YouTube videos, we need to know exactly what causes videos to be blocked on YouTube. There are three main reasons for videos being blocked on YouTube.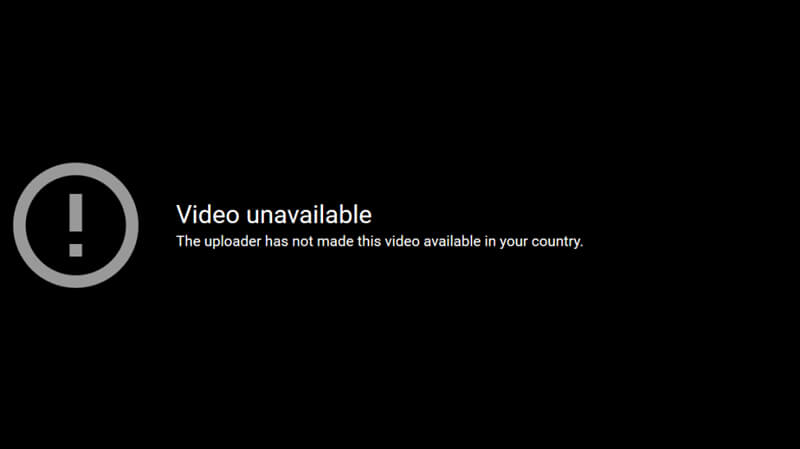 ● Copyright
Sometimes the video you are trying to access/download from YouTube is protected by copyright. This happens when the creator of the video does not allow the viewers to download their videos for offline viewing and sharing. You can watch such videos on YouTube but cannot download them to your device.
● Country and Region Restrictions
The creator of a video on YouTube has the liberty to share the video with the audience of their choice. Some content creators might not allow their videos to be watched in your country/region. Sometimes it can be the other way around. Local government can make a particular video unavailable in their jurisdiction if they feel it is not within the laws of their area.
● School and Office Restrictions
You can also face the problem of a video on YouTube being blocked even if it not protected by copyright and is not blocked in your region. This typically happens when you are accessing the internet from your school or office's network. The relevant authorities might block some videos if they don't deem them appropriate for the users of their network.
It does not matter if the video has been blocked in your region, is protected by copyright, or is disallowed on your office/school internet after reading this article you'll know how to watch or download such videos.
Read Google official description here.
How to Access Blocked YouTube Videos?
There are two methods to access a blocked YouTube video. Let's see them in detail.
By using a free Proxy Service
What a proxy service does is that it routes your internet connection via some proxy location, and it appears to the internet that you are accessing the content from somewhere where it is not blocked. The best free proxy services are

Hidester is one of the top free proxy services available currently. It has servers located in Europe and the USA which means you can access virtually anything that's blocked in your geological location. It also gives you the ability to encrypt URLs, block cookies, and block ads.
The best part of using Hidester is that it keeps no logs. No IP addresses are saved or tracked by this service and absolutely no identifying information about any user is recorded which means no compromises are made on the anonymity and privacy of the users. This proxy offers you the options of premium proxy services for free and that's a very good thing.

Hide.me has just three servers in Germany, the US, and the Netherlands. However, it offers you a lot of useful options like disabling cookies, objects and scripts, and ads while you are using this service. If you are really concerned about your privacy while browsing YouTube using this proxy you can even encrypt your URL.
Another good thing about this proxy service is that it does not compromise the speed of your internet connection. Hide.me also offers a browser extension for Chrome and Firefox that you can use to protect every page you open on your web browser.

HMA comes in the form of a browser extension that is available on both Chrome and Firefox and you can turn it on in just one click. This proxy service has servers in five locations the US, UK, Netherlands, Germany, and France so that you can use it to access any YouTube video that might be blocked in your region. In the default setup, it will always connect you to the fastest available connection in your region.
HMA has two very useful features. One is Tab killer that hides all open tabs on your browser with a simple keyboard shortcut and the other is auto-hide which automatically deploys the proxy when accessing some specific websites.
Using VPN
VPN means virtual private network. It is a service that makes a virtual network for your computer that masks your actual location from the network and connects you to the internet through a virtual location. VPNs are used for privacy and safety purposes and can be helpful in accessing YouTube videos that are restricted in your area or are banned by your internet service provider. However, free VPNs allow only a limited amount of data volume, and to get access to unlimited data you have to pay for the premium subscription. Here are some of the best free VPN services that can help you access YouTube videos without any limitations.
1. Hotspot Shield

Hotspot Shield is regarded to be the best VPN option there is. It offers most of the premium features for free and allows 500 MB of daily data usage which translates to 15 GB a month. It might not look like much, but it is more than any other free VPN's data allowance. Hotspot shield is not only fast and reliable but also highly user friendly and easy to use.
The only trouble with the Hotspot Shield VPN is that it requires you to try the premium version for free for the first seven days and requires you to enter your credit card details upon sign up. However, if you don't want to carry on with the premium version you can switch back to the free one after seven days.
2. TunnelBear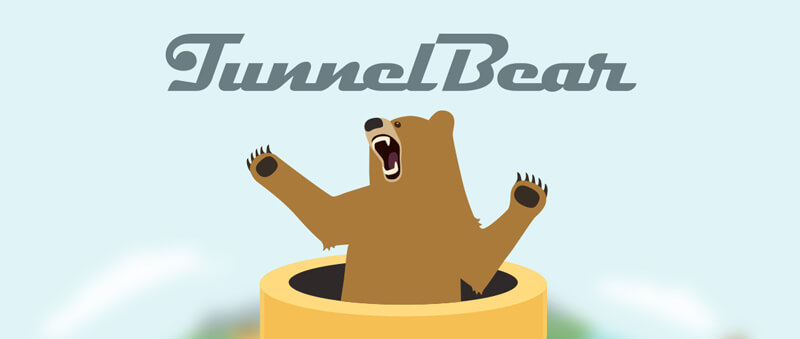 While it might appear to be a cute logo with a bear in it, TunnelBear is one of the best free proxy services that can be used for free. It also gives 500 MB of daily data and is secured by MacAfee. TunnelBear has recently updated its privacy policy and now they collect very limited data about the users making this option a safe and secure one.
However, due to the data limit on it, you cannot use this VPN globally on your device as torrents and streaming will eat away the 500 MB daily data quota in a minute or two.
3. Proton VPN Free

Proton VPN is a very good option for streaming YouTube in an area where it is blocked because it offers free unlimited data with no limits. There are a number of restrictions though, including the ability to use it only on one device, and the limitation of being able to access just three locations in the free mode. If you want more, you can always upgrade to a paid plan.
How to Download Blocked YouTube Videos?
To download these videos, you need to install software on your device and the software is iTubeGo YouTube Downloader. It downloads at very high speeds, gives you the liberty to choose from a lot of format options and resolutions, and works smoothly on Windows Mac and Android devices. Here's what makes iTubeGo the best tool for the job.
Salient Features
10x fast downloading speed
Works with more than 10,000 websites
Download playlists in one command
Supports 4K and 8K video download
Supports all video and audio formats
Extract audio from video files in one step
Method of Downloading Blocked YouTube Videos using iTubeGo
The procedure is simple and easy. You can do it in four steps
Step 1
Get the latest version of iTubeGo
First of all, you need to download and install the latest iteration of iTubeGo on your computer to download blocked YouTube videos. You can download from the link below.
Step 2
Setup proxy connection
Run iTubeGo and go to the "Preferences" tab and then select "Connection". Under the connection menu, check the option "Proxy" and enter the details of the proxy.
In case you are using a VPN set it to global so that all the apps on your computer including iTubeGo can access it and connect to the internet through it.
After this, select the required output format on "Download then Convert to" option and video quality in the preferences section.
Step 4
Copy video URL
After you have configured the proxy settings for iTubeGo the rest of the download procedure is pretty straight forward. Just navigate to the video you want to download using browser and copy its URL from the address bar.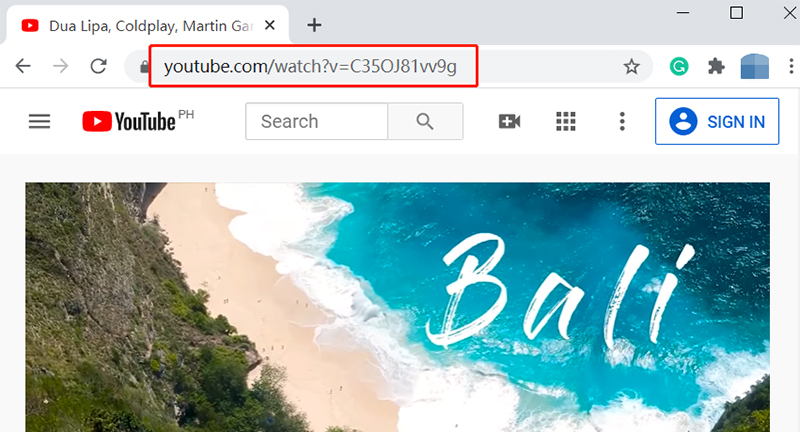 Step 3
Enter URL and download
In the last step, go to iTubeGo and click "Paste URL" to enter the URL into iTubeGo and start downloading the video.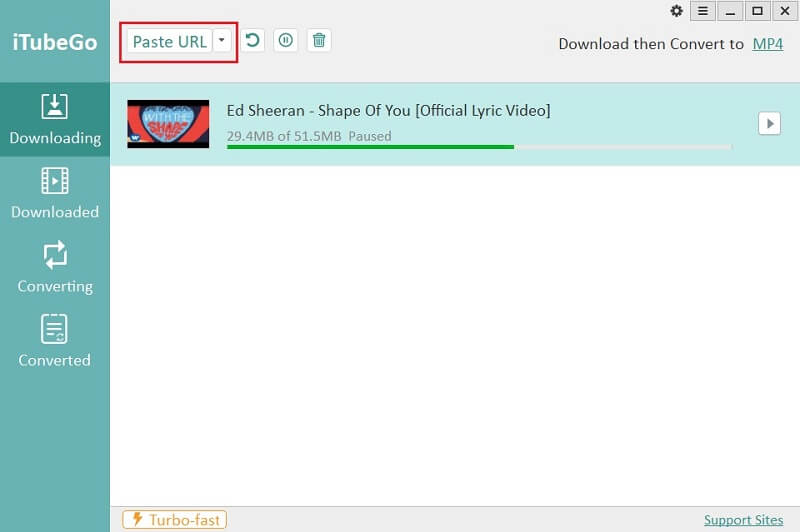 In Summary
You can find a video on practically every topic on YouTube but sometimes a video is blocked due to copyright terms or local restrictions. Accessing these videos is not possible without using a proxy or a VPN. We've given you an overview of the different proxy and VPN options that you can use to access these videos. If you want to download blocked videos you can do that with iTubeGo YouTube downloader as it does not only make downloading the blocked videos possible but also has a ton of other cool features that make it the undisputed best video download tool of all time.
(Click to rate this post)
Generally rated 4.5 (215 participated)