AIFF, is an abbreviation for Audio Interchange File Format, It is one of the lossless formats, which means that it maintains the quality and bitrate of the audio stored using this format during transfer to other devices. You may highly desired to be able to convert YouTube to AIFF. However, most of the YouTube download tools only support MP3 or M4A music formats. We'll explain in this article how to convert YouTube to AIFF.
Best YouTube to AIFF Converter – iTubeGo
We recommend you use iTubeGo YouTube Downloader, which is a multi-function audio/video downloader available for Windows and Mac. This desktop software is compatible more than 10,000 online websites. iTubeGo can download files as 10 times faster speed than any similar option. Here are the features that make iTubeGo the best option for downloading audio video content.
Convert YouTube Videos to AIFF and various other audio and video formats.
Download videos in all resolutions ranging from 240P up to best quality 8K.
It supports high-quality 320kbps MP3 music downloading.
Download multiple videos or audio files at a same time.
Download entire YouTube playlists, albums and channels in one go.
How to use iTubeGo to convert YouTube to AIFF?
iTubeGo is a very easy to use software. You can use it to convert YouTube to AIFF in a few easy steps. Here's how you can do that:
Step 1

Install the latest version of iTubeGo YouTube Downloader

Both windows and mac are available, download iTubeGo for free and install it on your computer
Step 2

Get Link of the Particular YouTube Music Video

Now, open YouTube and navigate to the song, playlist or channel you want to download. Copy the URL of the media. It can be copied from the address bar that's at the top of the web browser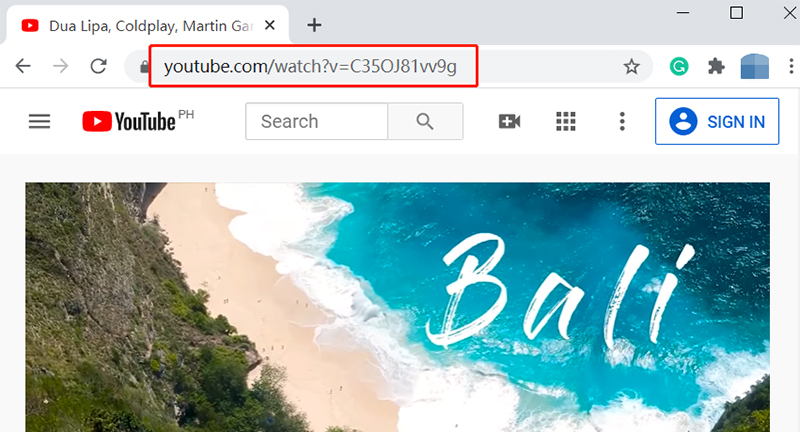 Step 3

Set Download Options

Now, run iTubeGo, and on the main interface of the program, go to the "Download then Select to" feature. Here, you can set the output format as AIFF. Now, head over to the Preferences of Settings section to select the format and quality of the media you want to download. Set the Download Format as Audio and the bitrate as Best.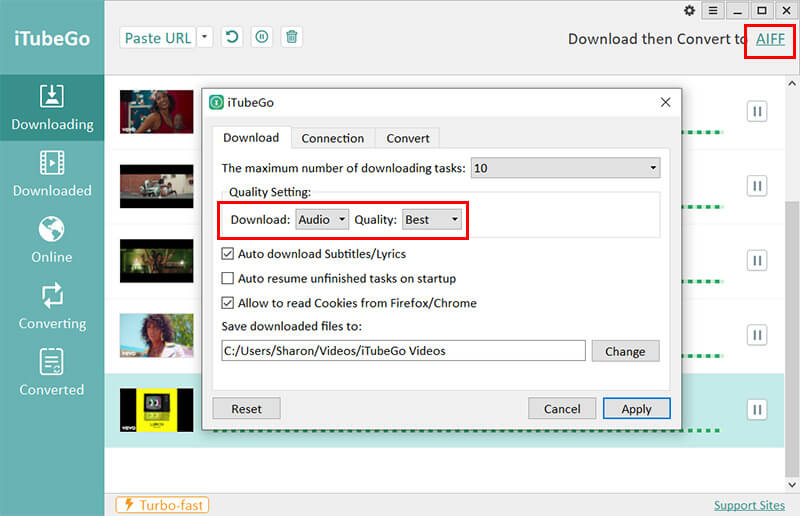 Step 4

Paste Copied YouTube URL

Now after getting done with the download settings, click on the button "Paste URL". Once you click on it, the URL will be added, and download will commence immediately.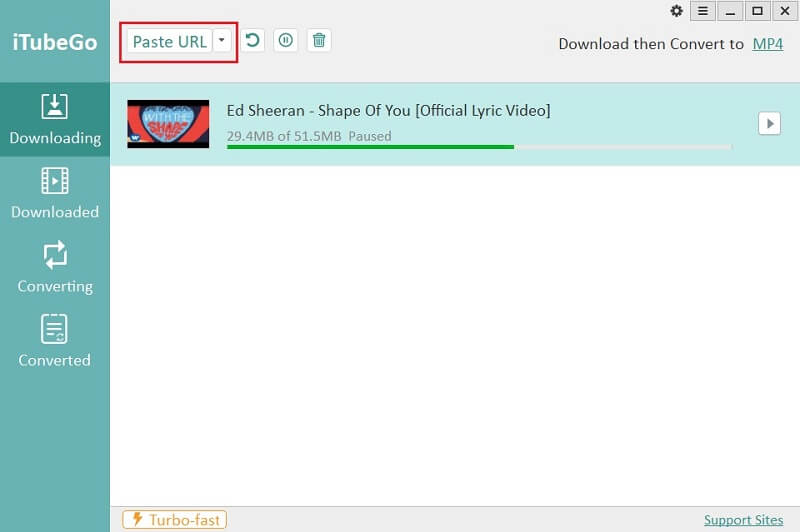 Step 5

Download AIFF File

After the download is complete, the particular file will be saved to the destination location on your computer or you can also access the downloaded AIFF file under the "Downloads" tab of the software.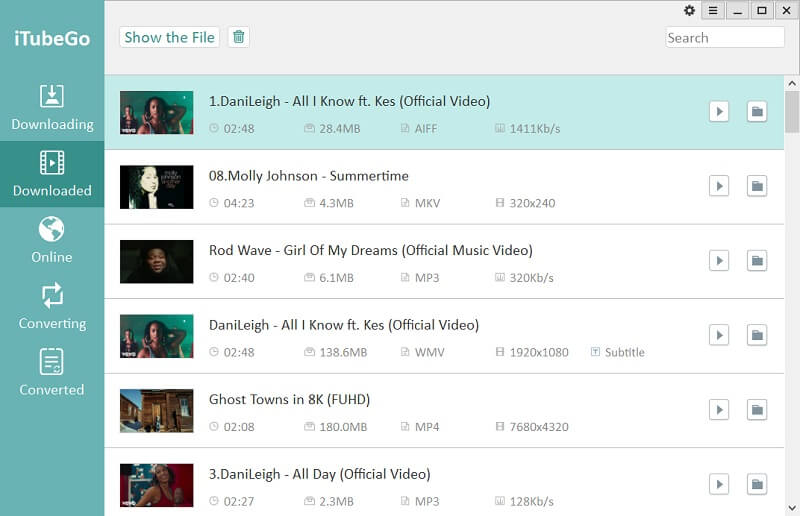 FAQs about AIFF
What's AIFF?
Audio Interchange File Format or AIFF is an audio file format that is used to store sound data on computers and other devices. It was developed by Apple back in the late 1980s. Even today, it is mainly used on Apple's Macintosh computers and other devices.
AIFF stores data in uncompressed state using pulse-code modulation. AIFF uses more storage space than other audio formats like MP3 and M4A. In AIFF format, one minute of stereo recording with a sample rate of 44Khz and a bit depth of 16 bits takes up 10 MB of storage space. The file extension used to identify AIFF format is .aiff or .aif and compressed variants of AIFF use .aifc.
Is AIFF lossy or lossless?
AIFF is lossless. It delivers CD quality without any loss in the bit depth, or sample rate. If you store and play audio content in AIFF format, you can get the quality of the sound same as in a CD and the only limiting factor would be the ability of your hardware to reproduce the sound. However, if you source the audio from a low-quality source then using AIFF or any other high quality lossless format is pointless because the audio can be only as good as the audio source.
Is AIFF better than MP3?
The answer to this question can be Yes, and no too. It depends on the quality of the audio you have and the amount of storage space you can spare. If you have an iPhone that's already full and you have audios downloaded in MP3 format and pretty low quality, using AIFF would just be a waste of storage space. AIFF is better than MP3 and other audio formats only if the content you have is in good quality and is sourced from a lossless source.
How to convert AIFF to MP3?
iTubeGo has far more options and features than you expect. It is not only an excellent video and audio downloader but also an efficient local media converter. It can be used to convert AIFF file to MP3 for use on those apps and devices that do not support AIFF.
Steps to Convert AIFF to MP3 using iTubeGo YouTube Converter:
These are the simple steps through which you can convert AIFF files to MP3 format using iTubeGo YouTube Downloader.
Step 1. Go to the Converting section
Open the iTubeGo software and go to the converting section.
Step 2. Click the "+" button
In the converting menu, click on the + sign to add songs from local storage for conversion.
Step 3. Click the "Conversion" button
Now click on the "conversion" button and go to the Audio section. Here, select MP3 as the Output Format and the Quality as High (320kbps).
Step 4. Click "OK" Button
Finally, Click on the "OK" button and the file will be converted to MP3 format and saved on your device.
Final Thoughts:
AIFF is a lossless audio format that reproduces CD quality audio on Computers. The format was developed by Apple in 1988. It takes up more space than other formats like AAC and MP3 and using AIFF is only justified if you have a high-quality audio source to begin with. iTubeGo YouTube Downloader can not only help in downloading content in AIFF, but can also be used to convert AIFF to MP3 and otherwise.
(Click to rate this post)
Generally rated 4.5 (215 participated)