If you are fond of listening to music on your android, then you would definitely need a tag editor at some point. The reason here is that for a large-sized music library containing every type of songs; it is a tedious task to manage the audio and the ID3 information.
Automatic Tag Editor is a famous Android App that enables you to edit metadata tags of your music files on your Android mobiles. But due to some issues in this program, many users are reluctant to use it anymore. Therefore, you need an alternative to automatic tag editor for Android that can fulfil your requirements.
What is Automatic Tag Editor for Android
Every music lover wants to have a customized playlist of one's own. Automatic Tag Editor for Android allows you to edit tags and organize songs on your playlist. The app automatically identifies songs with the same artist name, genre, and album, thus it organizes and makes the list of the songs on your phone. Also, you have the option to change parameters automatically.
How to Edit Tags Using Automatic Tag Editor
Step 1

Install the App and Select the Particular Song
On your Android device, install the Automatic Tag Editor App from the play store. Run the App, and it can access all the songs on your mobile phone. Now, tap on the song name that you want to edit, and the App will automatically search the metadata information related to the particular song and displays it on your screen.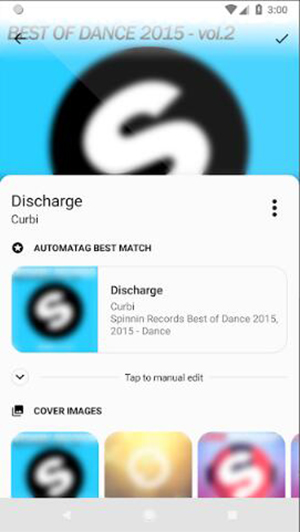 Step 2

Select Artwork for Your Music File
Then, you can select the image for your song from the different options shown by the App.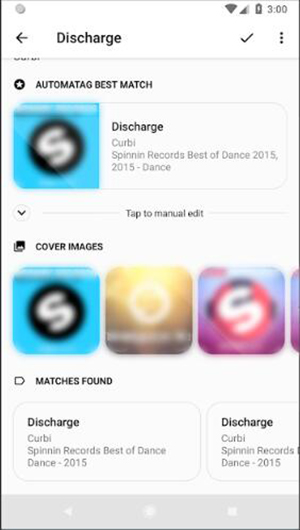 Step 3

Search the ID3 Information for Multiple Files Simultaneously
In the same procedure, you can edit the ID3 tags for the other songs on your Android device. Moreover, you can do album grouping of your music files and search the metadata information for all of them at one time.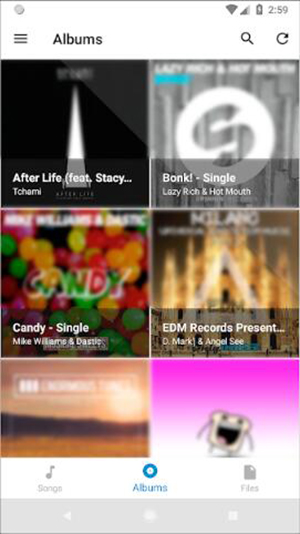 Issues in Using Automatic Tag Editor for Android
The app contains too many ads.
Sometimes, the app doesn't update the album cover for the song even if changes are saved.
It does not offer batch services for free. Even if batch services are purchased, they may turn out to be a disappointment for you.
The app automatic feature is not up to the mark, as one can't find all the requisite information from the app.
Due to these and some other reasons, we cannot assume it the best tag editing App for the Android devices. And for this, we're bringing up the best 5 alternatives to Automatic Tag Editor for Android. Let's start exploring one by one!
5 Best Alternatives to Automatic Tag Editor for Android
1. Star Music Tag Editor
The first automatic tag editor alternative in our list is Star Music Tag Editor. It is a convenient and simple to use automatic tag editor for mp3 files that can be installed and used on any type of Android device. In addition to Mp3, it also supports several other formats to edit files on your mobile phone. You can also use this App to search for album covers and lyrics from different sites on the internet. It also provides you the option to change between the dark and light themes.
Following are some of the key features of Star Music Tag Editor:
Key features
It offers the feature to add or change the album cover to the music files.
It can fix the lyrics of the songs.
You can add missing or modify wrong metadata information for music files like title, album title, artist name, and many more.
Star music tag editor offers SD card compatibility so that you can edit tags of the music files that are saved on memory cards.
It allows you to edit multiple files at once with star music tag editor.
Pros
Cons

It is completely free to use.
The App is also compatible with the latest Android versions.

Too many annoying ads can interrupt your process.
It can corrupt the music files at times.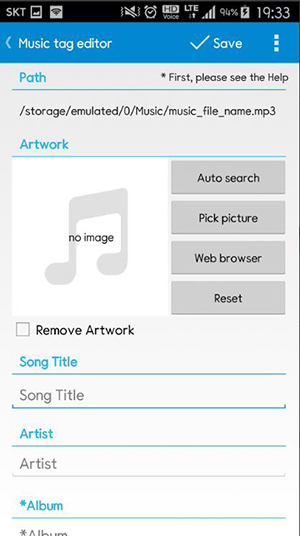 2. Musixmatch
Musixmatch is another automatic tag editor that offers you to edit id3 tags for the music files on your Android mobile. It automatically fetches the information related to the name of the artist, album and track. Therefore, with this useful app, one can easily edit tracks and tags. Musixmatch offers one of the largest collections of song lyrics and it is used by millions of people on the app store. Android users simply love this App!
Key Features
Its fully auto mode is smart enough to work on itself. All you have to do is to enter the song name and the App will automatically provide all the details about the particular song.
Musixmatch features a wide range of online databases.
It supports multiple audio formats.
Allows you to edit files on SD card.
It allows you to navigate music files by the lyrics or artist.
Pros
Cons

Basic features are free to use.
Provides the translation of the lyrics in different languages.
You'll be able to play and listen to unlimited number of songs for free.

At times, you might face difficulty in editing the metadata information manually.
Asks for too many permissions.
To access complete features, you'll have to upgrade to premium version.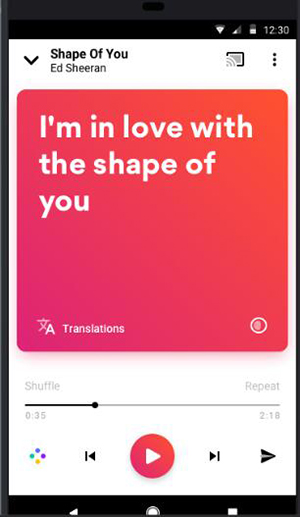 3. Zortam Mp3 Tag Editor for Android
Zortam is an automatic tag editor that supports MP3, FLAC, and several other output formats. With its various modules, It helps to auto tag, rename, edit and rewrite tags for your audio files. It is a very unique tag editing platform that primarily uses its own Zortam database along with some other online music services. This automatic tag editor alternative saves you a lot of time by offering batch processing for various tagging operations.
Key Features
The app automatically removes existing album art, if required.
Auto tagging feature adds the album cover and lyrics to the batch files.
You can even change the colours of the tags to make the music files more attractive.
Provides a free trial version before having to pay for the service.
Pros
Cons

Auto tagging makes the process extremely easy and time-saving.
Comes with a built-in audio player.
It has a own database.

Too many annoying ads.
The app gives errors on some versions of Android.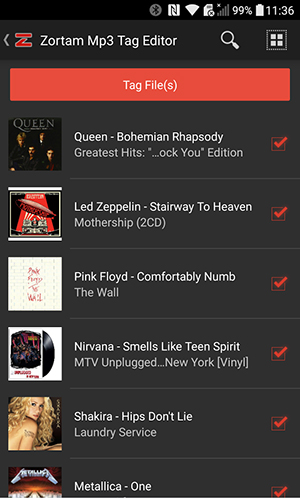 4. ID3 MP3 Music Tag Editor
With the user-friendly interface, ID3 MP3 Music Tag Editor allows you to search for the information and edit metadata of audio files effortlessly. Using batch-tagging, you can edit tags of multiple files simultaneously. It enables you to add the tags using artist name, year, genre, etc. It simply helps in every aspect of organising your audio files, using ID3 metadata information, editing, and converting Mp3s for using on the phone.
Key Features
You will able to search information for the multiple files in batches.
The App provides you the option to rename the audio files using the metadata information.
It also allows you to create playlists of your favourite songs.
Pros
Cons

It will make you able to manage your music files using ID3 tag information.
This automatic tag editor for Android let you add different metadata information including artist, year, and genre to the audio files.

The users might encounter errors on some Android versions.
Contains a lot of full-screen ads.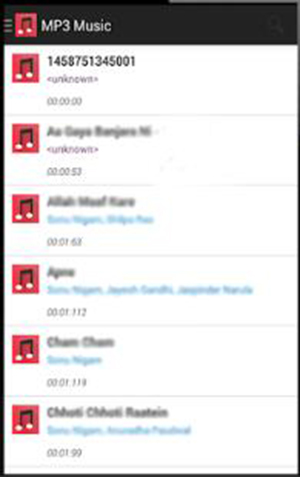 5. Auto Tagger
If you are a fan of high-quality cover art, then Auto Tagger is your go-to app. As its name implies, this automatic tag editor App enables you to search the metadata information by just entering the name, genre, etc. of the song. Find multiple tags and edit it as you like with this powerful application. You have the option to automatically edit the artist name, album name, genre, and track information. Auto Tagger support editing tags for all sort of audio formats and also allows you to save it directly on the SD card.
Key Features
It is able to work with multiple files simultaneously.
You can search the songs with a single tap using this App.
A powerful tool specifically designed to search and adds various types of information related to the audio files.
Pros
Cons

It downloads the songs' entire metadata information with just a single touch of button.
Its fast processing lets you search the information within just a few seconds.

You can only edit audio files with this App.
Doesn't have a very impressive interface.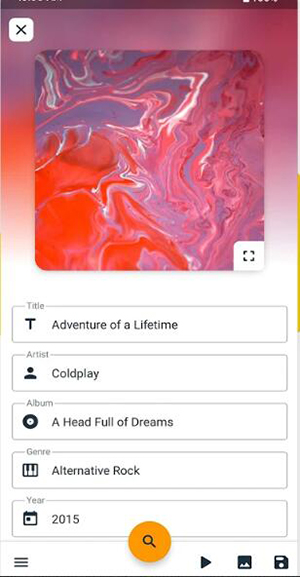 The Final Verdict
Many people are in habit of saving audio files into their android phones. But sorting files in an organized order is often time taking if pursued manually. These 6 options to automatically edit audio files' metadata tags and update cover photos of the songs will ultimately provide a nuanced and fresh look to your playlist.
Also, the premium versions of these apps allow you to explore more options and batch sorting. These apps have a unique ability to categorize all audio files in a highly sophisticated and comprehensive way. Now, choose the automatic tag editor that best fit your requirements and say goodbye to all problem related to creating and organizing great playlists on your Android-based mobile phones.
(Click to rate this post)
Generally rated 4.5 (215 participated)