This happens very often that we come across an amazing video on Facebook and instantly wish to save it to our devices for viewing again and sharing with others but unfortunately Facebook supports downloading videos. You do have the option to save the video in the app but that can only be accessed online. However, we humans have a tendency to develop ways to work around situations that seem impossible. That's why there is a large number of Facebook Movie Downloader software that can be used for Facebook full movie download. Let's have a look at some of the greatest Facebook downloaders and find out which one is the best FB movie downloader.
5 Best Facebook Movie Downloaders
1. iTubeGo YouTube Downloader
iTubeGo is a multi-purpose video downloading solution that is available for PC, Mac, and Android devices. You can use it to download movies from any source including YouTube, Facebook, and 10,000+ other sites. It is easy to install and use and offers great features like the flexibility of formats, high-speed and high-resolution downloads, playlist download support, and a ton of other cool features.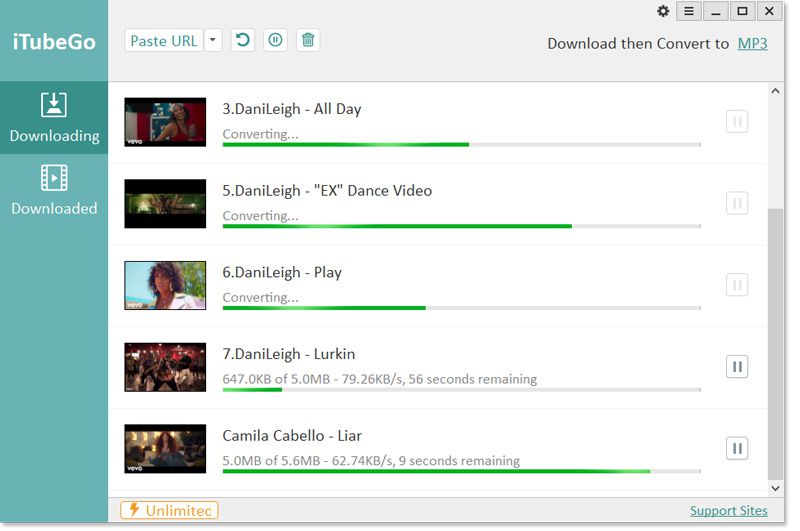 2. Freemake
This is easy to use and free video download tool that supports a lot of video and audio sites and makes downloading content easy. On the pros side, it is easy to use, free and offers a number of formats and on the cons side, it has a slow download speed and doesn't support playlist downloads.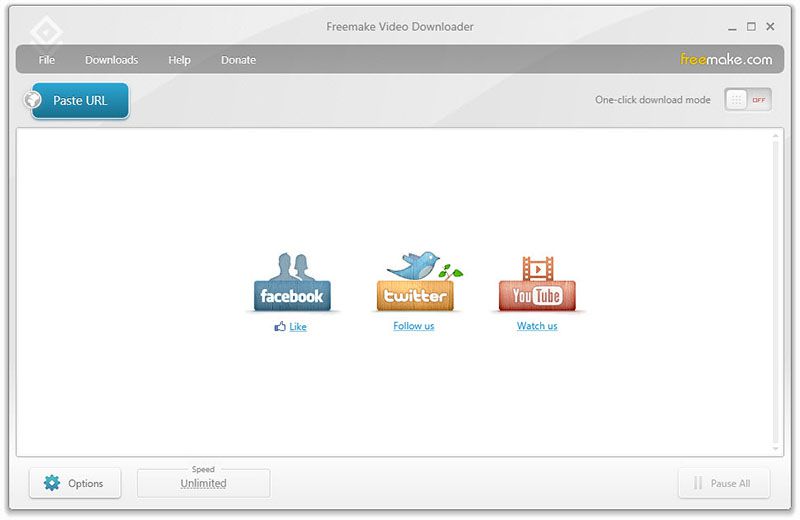 3. iTube Studio
This is a paid software that can be used to download videos from over 10,000 websites. It gives good speed, can extract audio from videos, and has an option of a number of audio and video formats. On the cons side, this product is paid and the free trial version has very limited abilities.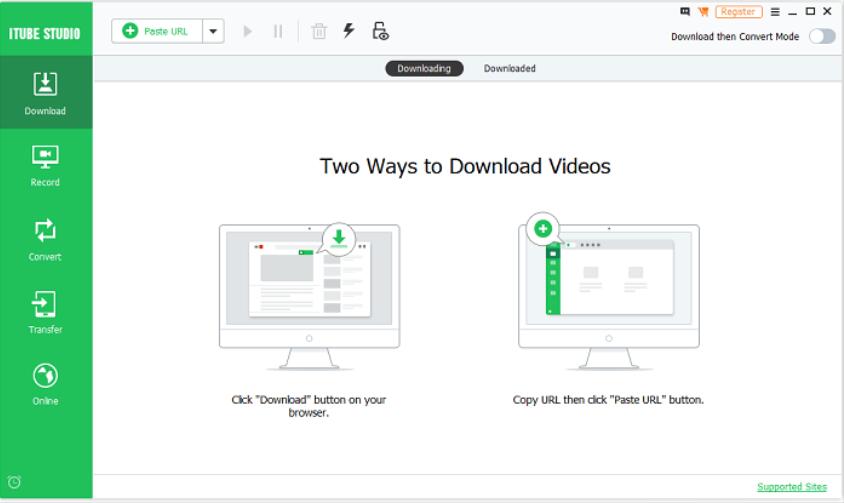 4. Bigasoft
This is a cool little tool to download videos from a vast range of websites. It can be used with almost every media hosting platform and supports playlist downloads. However, it is slow and takes quite some time to save videos.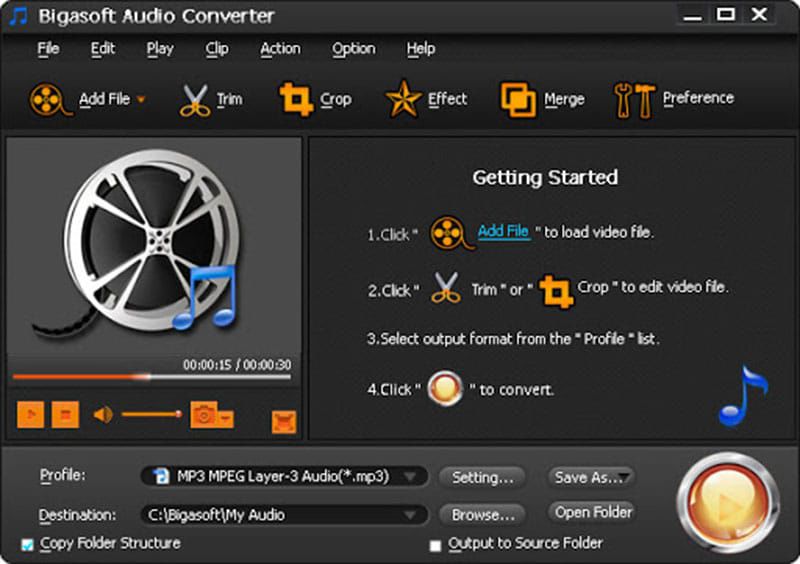 5. SaveFrom
If you want to download Facebook videos to your device without having to download and install software, this platform is for you. It is free, gives SD/HD video download options, and provides a chrome plugin that makes downloading videos simple. However, it is slow and has too many ads.

Downloading Facebook Movie with iTubeGo
Downloading movie from facebook using iTubeGo YouTube Downloader is an easy and simple process that anyone can easily do. The detailed steps of the download procedure are given below.
Step 1 Download and Install iTubeGo
Before you start saving Facebook movies to your device, you need to install iTubeGo on your system. iTubeGo YouTube Downloader is available for both Windows and Mac OSX environments. Once the file is downloaded, (Which will take a few minutes) run the file in your computer and the installation wizard will guide you through the installation process which is a simple and easy one. Once the software is installed, register to use it and you can now download any movie from Facebook.
Step 2 Get the Video URL
To download a movie using iTubeGo, you need to have the address of the video so that iTubeGo can locate and download it. This address is called the URL and you can get it by right-clicking on the video and selecting the "Copy Video URL" option from the menu that appears.
Step 3 Configure output options
Go to the preferences tab on iTubeGo to set the output format, resolution, and destination folder for the movie you need to download.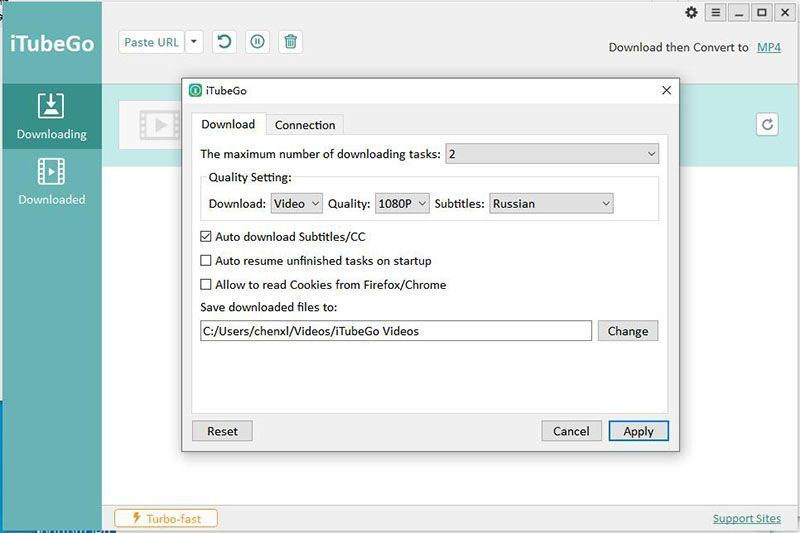 Step 4 Enter URL
With the output parameters configured, click on the "Enter URL" button to paste the copied URL in iTubeGo.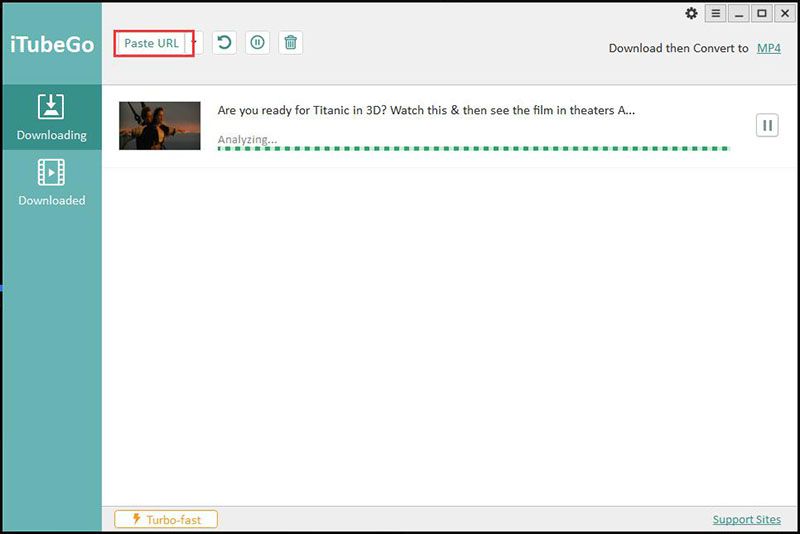 Step 5 Download
After you have pasted the URL in the iTubeGo interface, the movie will automatically start downloading. The file will be saved in the Downloads folder on your device. If you are having trouble locating the file, you can do that by clicking on the folder icon in iTubeGo to find the destination folder.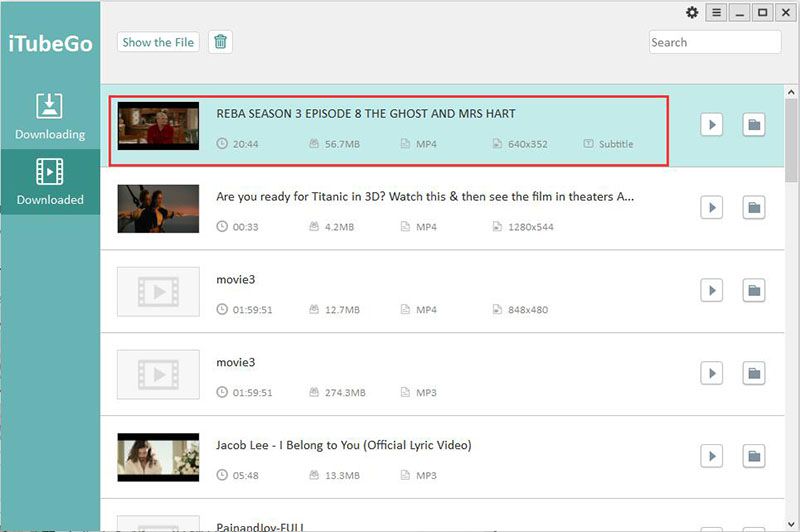 In the End
Facebook doesn't allow you to save its video to your device for offline viewing but at times we need to save a video from it. A number of downloading solutions are available to make downloading Facebook videos possible. Not all of them are the same as all of them have their own strengths and weaknesses. iTubeGo YouTube Downloader is a versatile video downloader that works with above 10,000 websites and can make it possible for you to download audio and video content from any of them. It offers high download speed, diversity of output formats, and resolutions and lets you extract audio from videos.
(Click to rate this post)
Generally rated 4.5 (215 participated)