Uloz.to is a Czech file and video sharing website. It is home to a lot of amazing videos. If you happen to like a video on Uloz.to, you can do that by their official method. However, the free download process is painfully slow and needs you to watch ads before you can download a video. In addition to this, you need to create an account on the website and only then you can avail the facility of downloading. However, we have solved the problem for you. You can now download Uloz.to videos on your computer for free and at high speed using the Ulozto downloader we are just about to introduce. Stick with us to know about the Ulozto free download method and get the Ulozto downloader free software.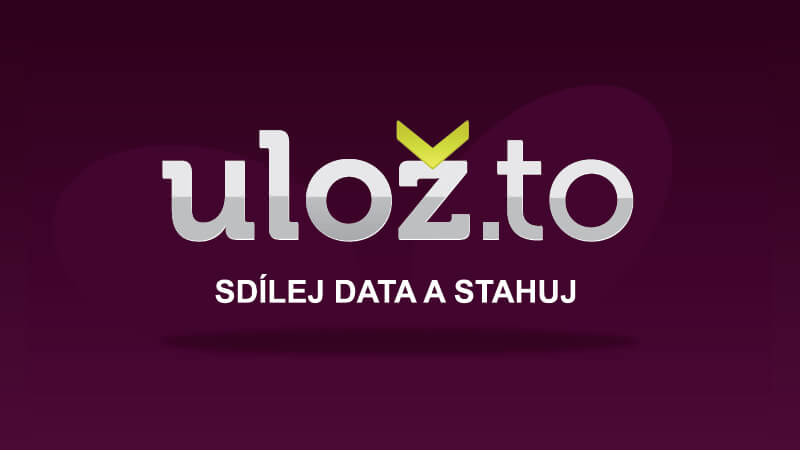 Fast Ulozto Downloader – iTubeGo
iTubeGo YouTube Downloader is a multi-platform multipurpose media download tool. You can use it to download videos and audios from more than 10,000 websites on the internet. It provides high download speed, a lot of cool features like turbo-fast download mode, batch downloads, and the ability to download playlists in one go. It can also convert any video to audio and supports more than 40 audio and video formats for downloading media and saving it to your computer.
Let's see how you can use it to download any video from Uloz.to with ease and efficiency.
Step 1

Download and Install iTubeGo YouTube Downloader

Before you can start downloading Uloz.to videos, you will need to have the downloader software installed on your computer. You can download the installation file from the links that are given below. Run the downloaded file and the installation wizard will guide you through the installation process.
Step 2

Navigate to the Uloz.to video

Open any web browser like Google Chrome or Mozilla Firefox and go to Uloz.to. Open the video that you want to download, and then, you'll have to copy its link. The URL would be displayed in the address bar of the web browser when the video is playing. Copy the address from the address bar to download the video.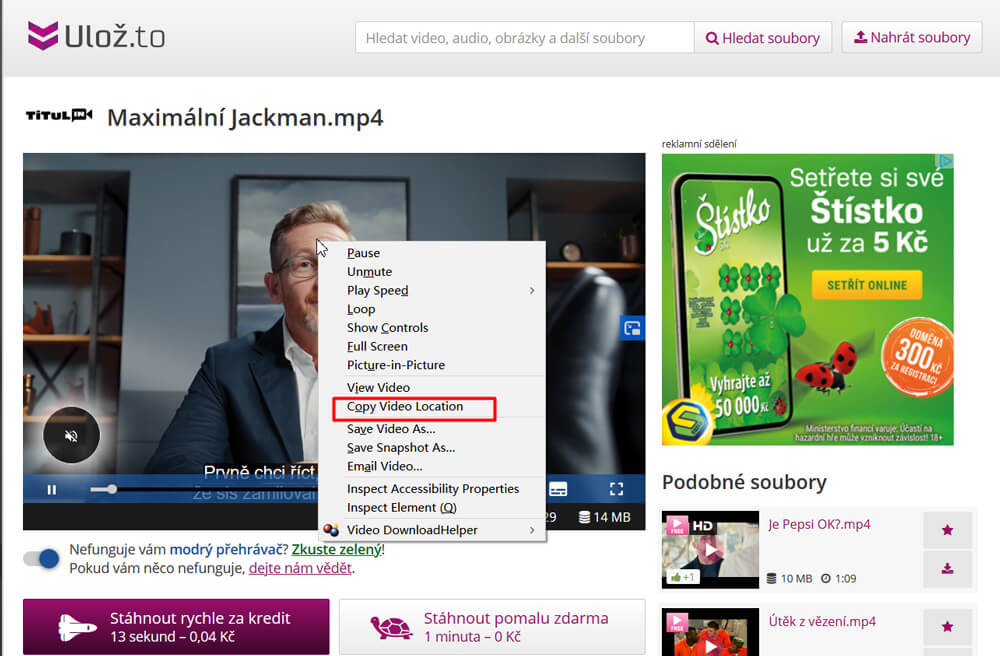 Step 3

Select format and resolution

Run iTubeGo and go to the Preferences tab. Here you can select the download format and resolution in which you want to download the video. Select the ones of your choice and proceed to the download. Moreover, you can also change the default output format i.e. MP4 from the "Download then Convert to" section.
Step 4

Paste the Copied Uloz.to URL

After you have set the preferences for the output video, click on the "Paste URL" button and this will automatically add the copied URL to the software and the download process will commence.
Step 5

Locate the Downloaded Uloz.to file

Once the file has been downloaded, you can access it from the "Downloads" section of the software.
Directly Download Uloz.to Video via "Save Video As"
You can free download Uloz.to videos without any software. However, this process is very slow and sometimes refuses to work. Also, if you lose internet connectivity or if your connection goes slow, the download will be interrupted, and you'll have to start it all over again. This is especially bad for downloading long and high-resolution videos.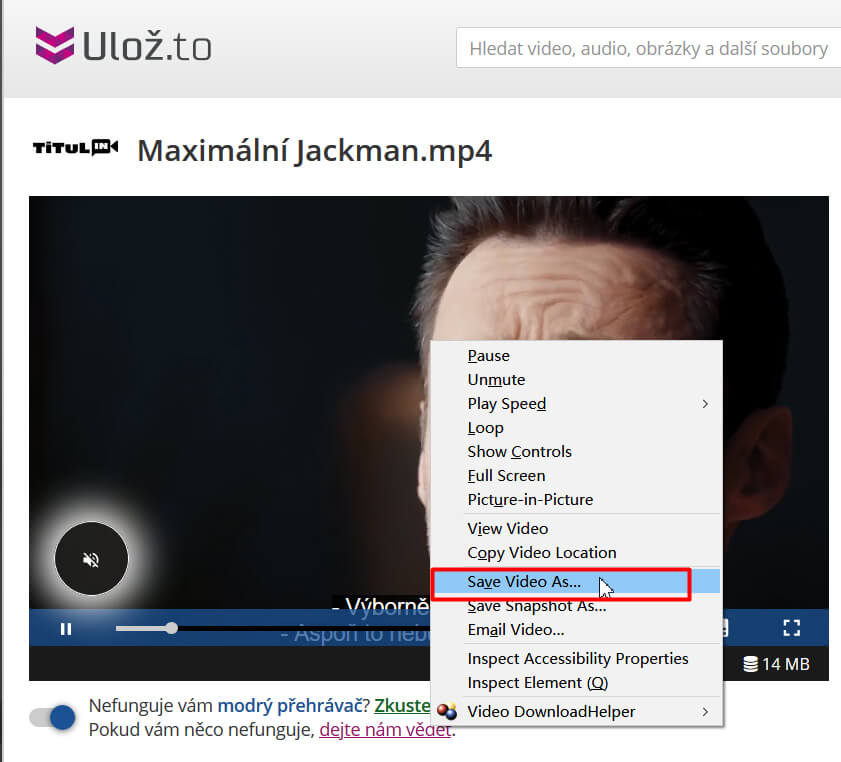 Step 1, Go to the Video
Open a web browser on your computer, preferably Google Chrome, and open the video that you want to download from Uloz.to.
Step 2, Play the video
Once you navigate to the video, play it to download it. You can select the resolution from the player. The video will be downloaded in the resolution it is being played.
Step3, Save the Video
Now, right-click on the Uloz.to video that's being played in the web browser, and then, select the option saying "Save Video As". This will ask you to select the location where you want to save the video. Select the destination folder of your choice and continue.
Step4, Wait for the download to complete
The video will start downloading and you can access it once the web browser marks the download as complete.
What You Need to Know About Ulozto
What exactly is Ulozto?
Uloz.to is a file and video sharing format that's available in Czech, Slovak, English, and Polish languages. It is based on the freemium model. Every watch videos for free. Users can also download videos for free but at a slow speed. If a user wants unlimited download speed or extended features, they need credits and they can be bought. Premium users get unlimited download speed (limited only by their own connection speed) and can even download multiple files at once.
Pricing of Uloz.to
To get the most out of Ulaz.to, you need to spend money. They accept PayPal, Gift Cards, and crypto currency as payment options. The pricing structure is the following:
| | |
| --- | --- |
| Storage | Price |
| 340 GB | 38,99 € |
| 150GB | 19,49 € |
| 70 GB | 9,99 € |
| 40 GB | 5,99 € |
| 25 GB | 3,99 € |
Uploading and Sharing Files on Uloz.to
You can easily share and upload files to Uloz.to and access them at any time you want. Slow speed upload and sharing are free for all users but if you want enhanced speed, the above price structure is applicable.
Uloz.to LIVE – Free Music
Uloz.to Live is a free music service that broadcasts the performance of Czech bands for free. You can use iTubeGo to download and convert any Czech songs from Uloz.to. The live service also has dedicated channels for Czech movies, Czech shows with subtitles, and other Czech media. You can download any of these using the iTubeGo YouTube Downloader.
Final Words
Uloz.to is one of the greatest Czech file and video sharing platforms. You can watch videos on it and download them for free but the download speed is very slow. You need to buy the premium version and spend credits on it to enjoy high-speed downloads. The best way to enjoy fast downloading speed on Uloz.to for free is by using the iTubeGo YouTube Downloader. It is not only great for downloading videos from Uloz.to but can also be used to download audio and video content from more than 10,000 other websites.
(Click to rate this post)
Generally rated 4.5 (215 participated)