Some of the songs in Bollywood movies always stand out than others in the album, and those songs often stay with us and we want to listen to them from time to time. Well, now if you want to get 4K Bollywood video songs download on your device, don't worry we have a solution for you.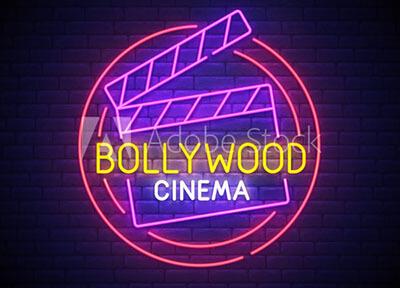 How to Download Bollywood 4K Ultra HD Video Songs
Now, in this part we take you through the steps and procedure to get 4K Ultra HD Bollywood video song download on your PC through using iTubeGo YouTube Downloader. With its amazing features and super user friendly interface, it will help you grab all the video songs from various online streaming platforms.
You can download this HD video downloader from below link:
Key Features:
Supports downloading from 10,000+ online streaming sites, including YouTube, Bandcamp and many others.
Download audio and video files in various output formats including MP4, MP3, M4A and many more.
Supports high video quality like 4K and 8K video download.
Help you extract background music from online videos.
You can cut YouTube videos to your preferred length.
Steps to Get 4K Bollywood Video Songs Download in MP3/MP4
Step 1 As a first step, search the Bollywood song you want to download in 4K Ultra HD from YouTube and Copy the URL of the link from the address bar of your browser.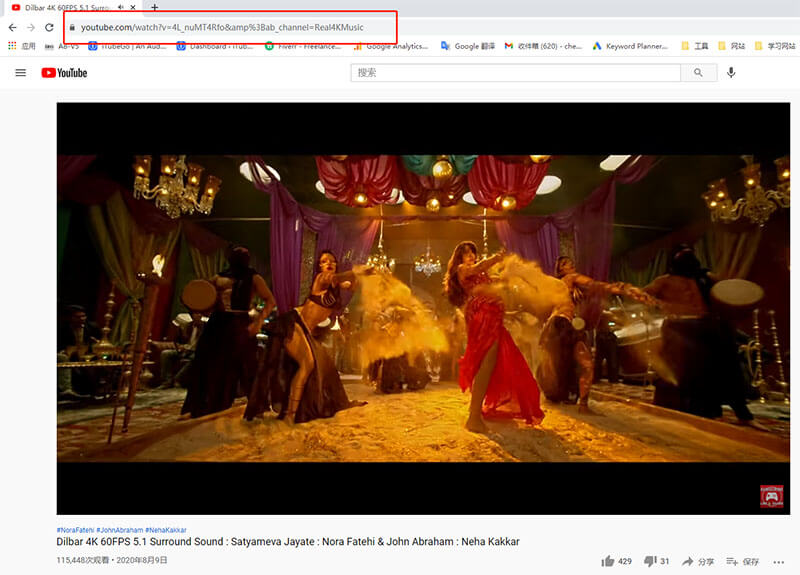 Step 2 Launch the iTubeGo YouTube Downloader and you need to set up the output format to MP3/ MP4 from the Preferences section.
Method 1: You can select Video in the download format to download Bollywood 4K Ultra HD Video songs in MP4 format and video quality to 2160P in the quality field.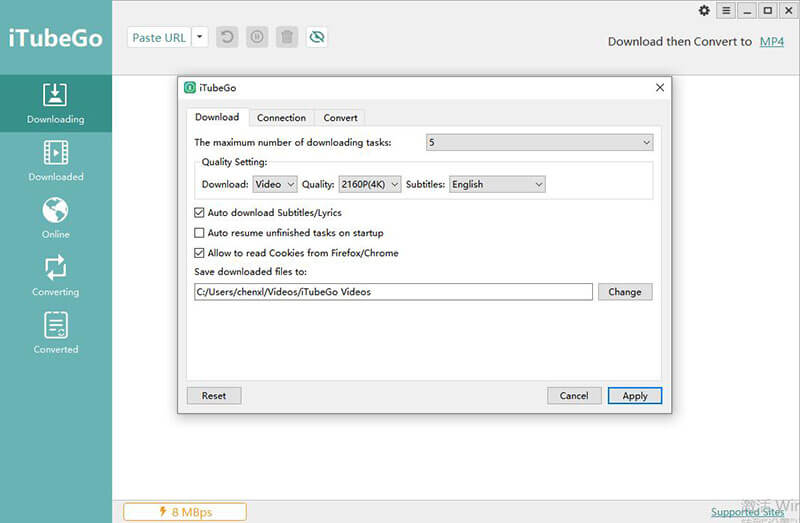 Method 2: Or instead, you can download Bollywood 4K Ultra HD Video songs in MP3 and in audio quality of 320kbps by selecting Audio in the download format and required bitrate i.e. 320kbps in the quality section.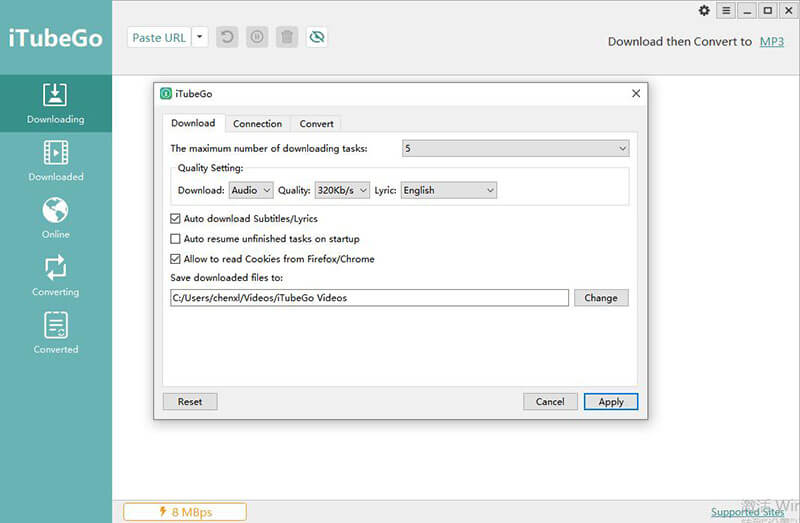 Step 3 As a next step, click on the Paste URL button and your Bollywood song will start downloading instantly.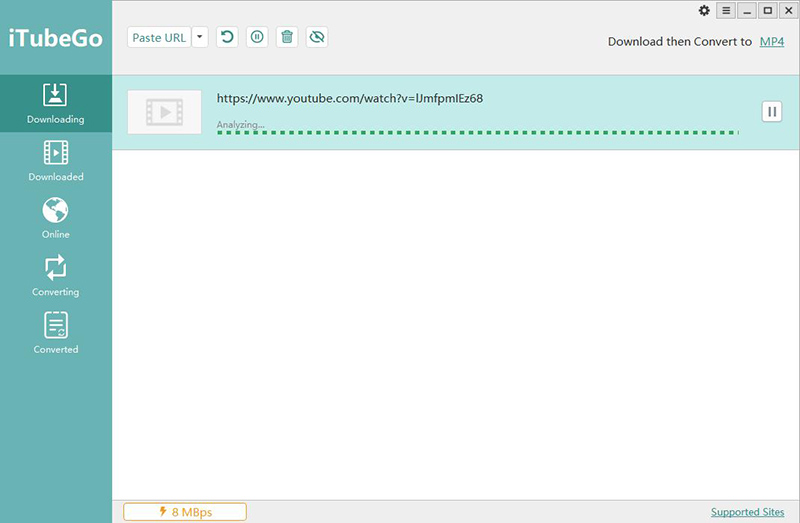 Step 4 After the download has been completed, you can find the Bollywood songs download in Ultra HD 4K in the downloaded section of the software.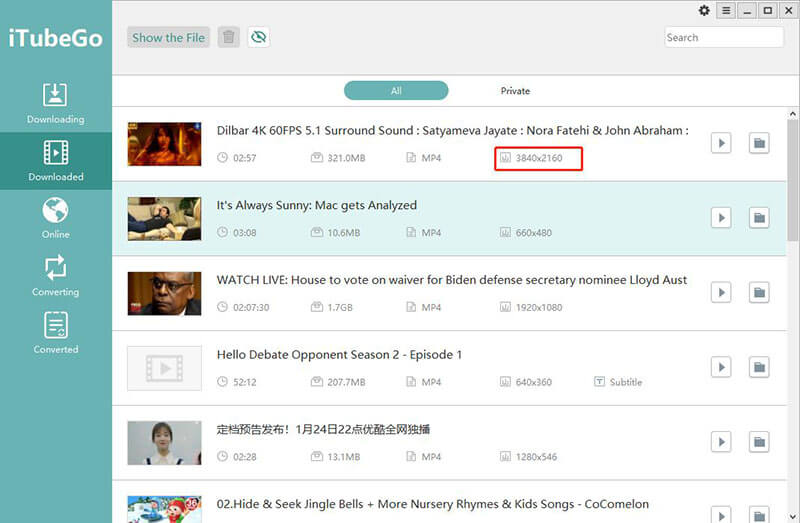 2 Websites for 4K Bollywood Video Songs Download
Here are two websites other than YouTube from where you can get all the Bollywood songs you like to download.
You can download all the YouTube videos including songs or any shows using CodedWap. It has a simple and user-friendly interface making it easy to surf and access. You can search any video you want to download in the search section. You can select the type of cinema from Category Video. You can download your files in various output formats which includes MP4, M4A, WEBM etc. It supports 55 video formats. You can also download HD video quality using CodedWap.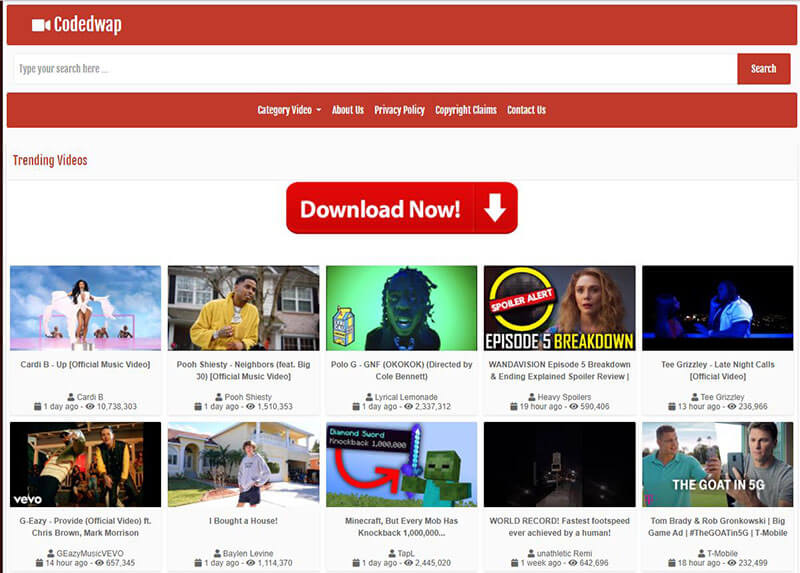 It is another best site to download 4K Ultra Bollywood songs. Using Hungama, you can also listen and stream your favorite Bollywood music online or simply download it on your device. It has a simple and intuitive User interface. There are categories for trending playlist, albums and videos. With Hungama you can also download the videos. You can download the songs after you have registered to a free account. You can also switch to night mode if you wish to have a dark interface. Using Hungama you can also download ringtones and wallpapers for your device.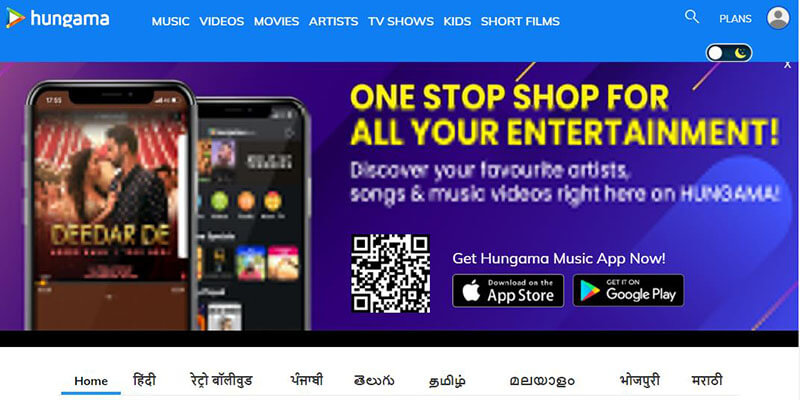 Top 20 Bollywood 4K Video Songs on YouTube 2021
Here is a list of 20 Bollywood 4K video songs you need to check out on YouTube.
O Saki Saki
Views: 515M
Release Date: 14 July 2019
Click Here
Mehndi Wale Hath
Views: 54M
Release Date: 14 Jan 2021
Click Here
Titliaan
Views: 447M
Release Date: 9 Nov 2020
Click Here
Dil Bechara
Views: 106M
Release Date: 10 July 2020
Click Here
Pagal Nahi Hona
Views: 44M
Release Date: 15 Jan 2021
Click Here
Shaitan Ka Saala
Views: 553M
Release Date: 7 Oct 2019
Click Here
Whoopty
Views: 156M
Release Date: 31 July 2020
Click Here
Taare Gin
Views: 56M
Release Date: 15 July 2020
Click Here
Naach Meri Rani
Views: 357M
Release Date: 20 Oct 2020
Click Here
Teri Ankho Mein
Views: 229M
Release Date: 7 Oct 2020
Click Here
Abaad Barbaad
Views: 43M
Release Date: 21 Oct 2020
Click Here
Khairiyat
Views: 492M
Release Date: 26 Sep 2019
Click Here
Taaro Ke Shehar
Views: 350M
Release Date: 20 Sep 2020
Click Here
Mirchi Lagi Tou
Views: 78M
Release Date: 21 Dec 2020
Click Here
Vaaste
Views: 1.1B
Release Date: 6 April 2019
Click Here
Phir Chala
Views: 23M
Release Date: 2 Oct 2020
Click Here
Dil Tod Ke
Views: 342M
Release Date: 15 July 2020
Click Here
Judaiyaan
Views: 37M
Release Date: 18 Oct 2020
Click Here
Kya Karu
Views: 114M
Release Date: 13 Oct 2020
Click Here
Garmi
Views: 365M
Release Date: 26 Dec 2019
Click Here
About Bollywood
Bollywood which was previously called as Hindi cinema industry is based in Mumbai. The language used for the films made in Bollywood is Hindi. Hindi is understood all over India. Bollywood is a popular cinema across the world with some of its iconic movies and songs that never get old. Indian people are generally movie buffs and go to cinema almost every Friday to see a new movie that has been released and start their weekend with entertainment.
(Click to rate this post)
Generally rated 4.5 (215 participated)