Introduction
What we do know is that VKontakte (or VK for short) is a social media networking site. Like most social media networks you can add friends, gain followers, and post photos of your food and your cat. VK, like Facebook also gives companies the ability to create their own pages for marketing purposes. Nowadays social media has become important part of our lives. We are too much addicted to out social media sites and apps. VK is one of the largest social media networking site in Russia. It ranks higher than Instagram and twitter. We always love to download VK videos and music that we can listen or watch again and again offline. We need some kind of applications for that purpose to download VK videos and music.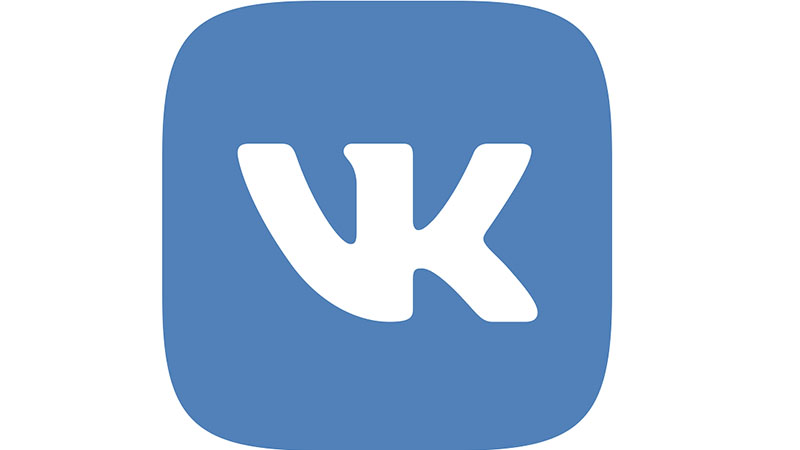 iTubeGo is an amazing application that will meet your needs regarding vk videos, music that you want to download in your mobile or computer. iTubeGo is an open source free application for android users that allow you to download videos and mp3 music from 1000+ websites. It also supports HD/4K video download which is an amazing feature of this application. As well as it also allows us to download complete YouTube playlist in mp3 and mp4 format. This app has a lot of features for the comfort of its users. The biggest milestone by this app is very fast download speed, free charge and no ads. There is no security risks or malware risks. Because mostly the ads contains malware and viruses and by clicking these ads they will inject virus or malware in your systems and cause destruction.
Advantages of iTubeGo:
Why this app is more efficient and comfortable for users. So there are some advantages that will led you to think about downloading this app. These advantages are listed below :
You can save videos , music permanently even YouTube playlists in different formats.
After download you can watch videos without data or Wi-Fi.
No need to drain your monthly data limit and pay additional charges.
It's a user-friendly application. Easy to download and save videos.
Secure and reliable.
No risks of viruses and malwares.
How to Download VK Video and Music
There are several different steps that are listed and described below to download VKontakte videos and mp3 music on your android devices.
Download and installation
This application is available on different plateforms and sites. But it is recommended to download the application from its official site. After downloading you need to install this app on your devices by enabling the permission in settings allow device to install applications from other sources.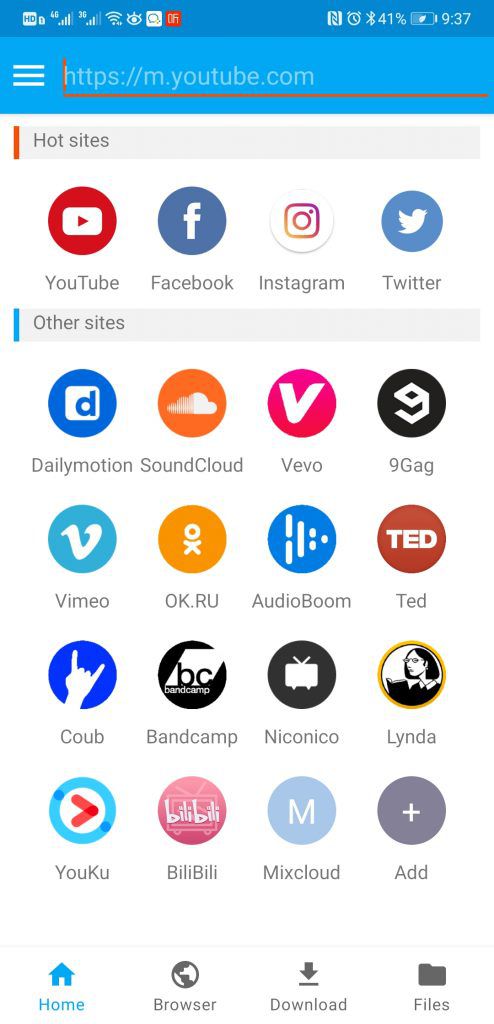 Steps to download VK videos
Step 1 Open VK in built-in browser. As it comes with built-in browser so you don't need to waste your precious time in copying and pasting the links.
Step 2 Search for the music or video you want to download. After finding the music or video, just simply click the red download button.
Step 3 After cliking the download button you need to select the format of your own choice. As iTubeGo allow you to download videos or music in HD mp4, mp3 formats.
Step 4 After selecting the format the download will start automatically.
Step 5 Wait for the download and enjoy your videos or music.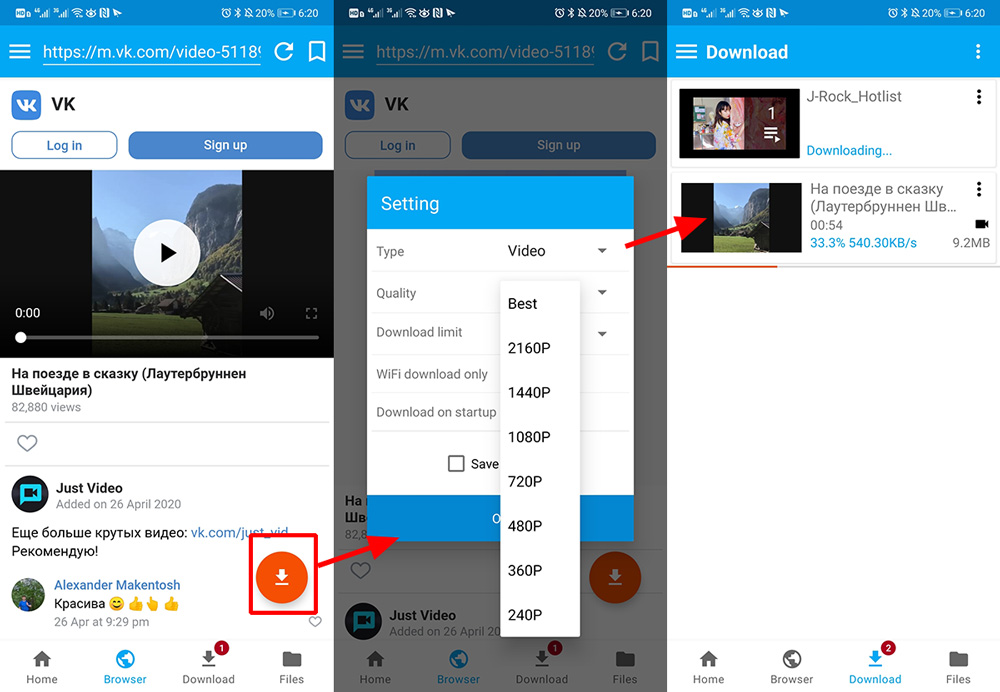 Conclusion
iTubeGo is an easy and free solution for downloading VK videos, music and YouTube videos. It's a fast and secure android application that is trusted by a lot of users. It makes downloading easier even for the people who even don't know much about the usage of applications because of its user-friendly feature.
(Click to rate this post)
Generally rated 4.5 (215 participated)