TikTok has recently become one of the famous social media services. It is a platform where amateur artists showcase their talent of acting, dancing, cooking, DIY crafts, and much more in videos ranging between 15 and 60 seconds. TikTok comes in the form of Android and iOS apps. It is free to use, and you can post on it or watch videos posted by other users whenever you want.
It happens a lot of times that you like a video on TikTok and you want to have a TikTok downloader App to be able to download the video and share it with others or keep it in your device for viewing later. Today, we'll discover some of the best ways to download videos from TikTok. We'll cover the best TikTok Downloader APK solutions, TikTok Downloader Android apps, and TikTok Downloader iPhone apps. Let's get started.
Method 1: The Easy Way – Use the TikTok App
The easiest approach for downloading TikTok videos is by using the official TikTok app. You can download it here. After you have downloaded and installed the TikTok app on your phone, you can follow the steps below to download any video from TikTok. A big drawback of using this method is that it doesn't allow you to download the videos restricted by the creators.
How to Download TikTok Video Using TikTok APP
Open the TikTok app and go to the video you want to download to your device.
Press and hold in the center of the screen. From the options that appear, select Save Video.
The video will be saved to the default photos app on your phone like Gallery in Samsung, Google Photos on Stock Android, and Photos on iOS.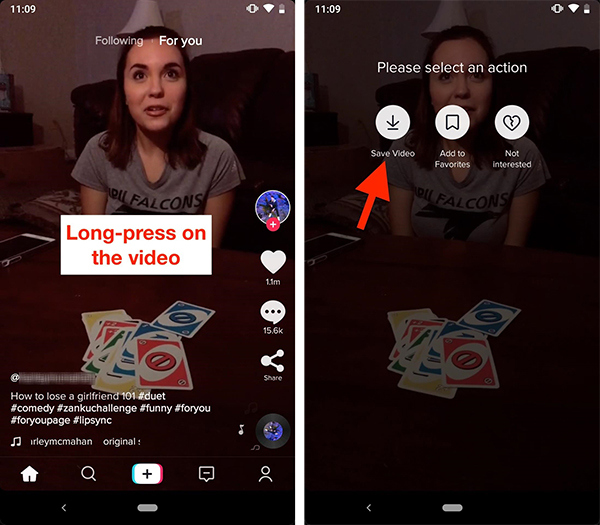 Method 2: Video Downloader for TikTok – TikMate
Also known as the TikMate Downloader, this is a downloader made specially to download videos from TikTok. You can download it from the Play Store by searching for TikMate or clicking on this link. This downloader is free to use and promises high download speeds. However, it has a lot of ads and adds a watermark to any video you download from TikTok using this app.
How to Download TikTok Video Using TikMate
Go to the Play Store in your Android device and search for TikMate. Then install the APP.
Navigate to the TikTok video you want to download and click on the share button and then the Copy Link option. With the link copied, just open the TikMate app and the download will start automatically.
Method 3: iTubeGo for Android APP
iTubeGo Android APP is an app designed to make downloading media on the go easy and efficient. It supports more than 10,000 websites including TikTok and can download videos in a number of different formats. The app comes with a built-in browser that makes downloading stuff all the more easy and convenient. It is one of the very few Android Apps that can download TikTok videos in HD quality. It also makes it possible to download videos that are restricted by the creator. On top of all that, this app is free to use and is ad-free.
How to Download TikTok Video Using iTubeGo
Step 1

Install iTubeGo on Your Phone
The first thing you need to do is to install the iTubeGo Android App on your device. For this, you'll need to download the APK for this app from this link. Once the file has been downloaded, run it, allow any permission it might ask for, and the app will be installed on your device.
Step 2

Open the Video in iTubeGo
Now, you need to get the video link from TikTok. For this, you can either copy the link from TikTok or search for the video in the built-in browser of the iTubeGo App. After the video is open, tap the "Download" button.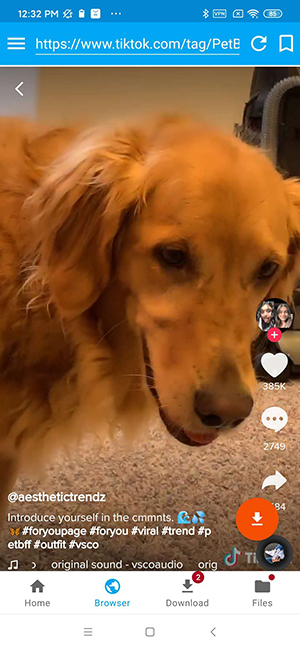 Step 3

Select Format and Resolution
The app will offer you a choice of formats for downloading the video. Select the format and resolution of your choice.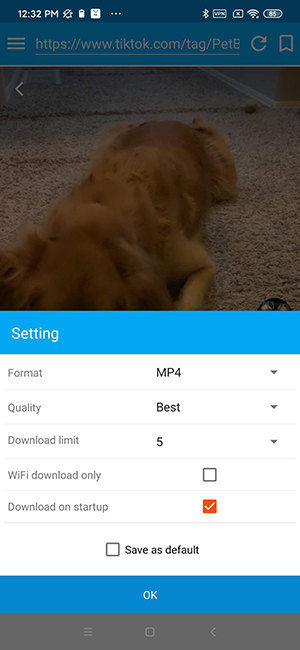 Step 4

Download
After that, press the OK, upon which, the downloading process will begin. The downloaded file can be found in the Downloads section of the app or in the Downloads folder of your device.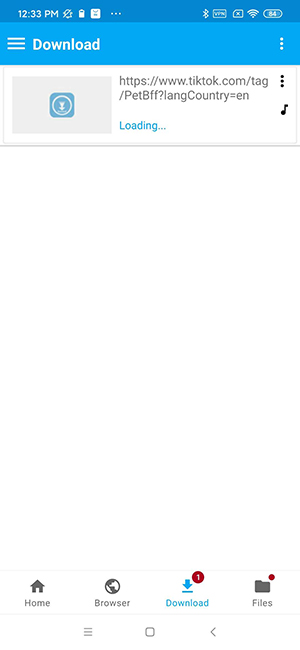 Method 4: iTubeGo YouTube Downloader, Transfer to iPhones
iTubeGo is a desktop-based software available for both Windows and Mac computers. It can be used to download videos from more than 10,000 websites. This software is optimized to download any video or audio content in more than 40 audio and video formats. It is easy to use, free of ads, and highly functional. You can also use it as a local media converter. It can even download the restricted videos from TikTok which the official TikTok App doesn't allow downloading for copyright issues.
To download TikTok videos on iphone, first you have to download videos from TikTok on computer, then transfer the downloaded TikTok videos to your iOS device. Here's how you can do that.
Step 1

Connect Your iPhone to Your Computer
You need to connect your iPhone to your computer to transfer files. You can either do it via a USB connection or wirelessly using Wi-Fi. Both of the methods work equally well.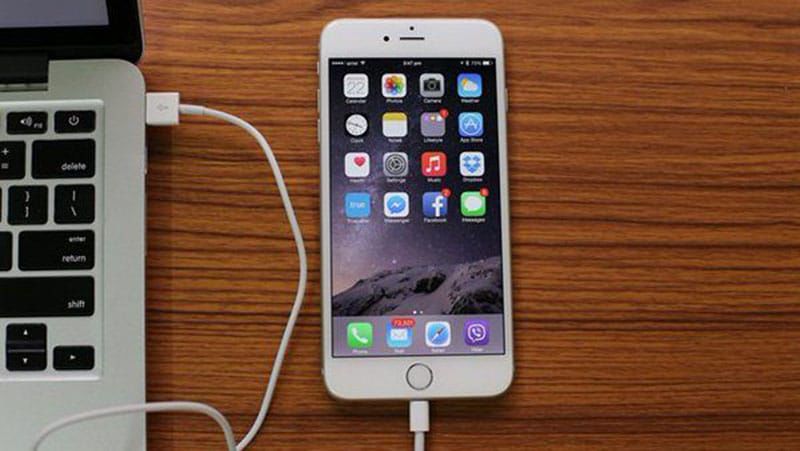 Step 2

Open iTunes Program on PC
After you have connected your phone to your computer, run the iTunes software on your PC. Once the software opens up, click on the phone icon in the top left corner of the screen and select the Media Sharing option to transfer the videos.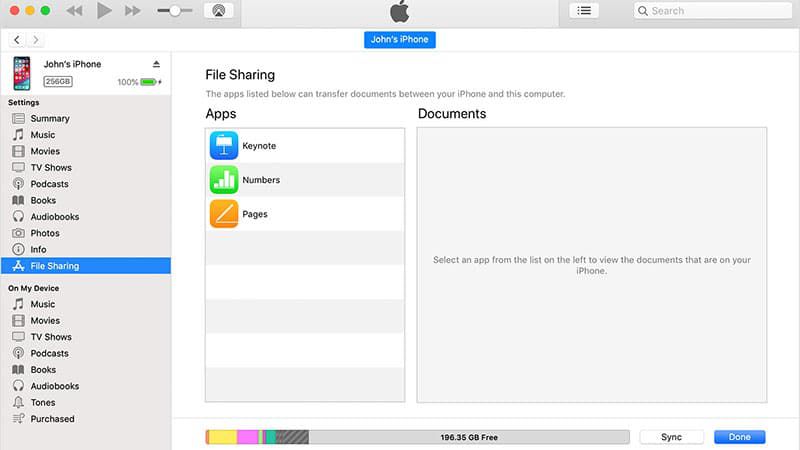 Step 3

Transfer the TikTok Video
Now, select the TikTok videos you just downloaded to transfer to your phone and click on the option saying "Transfer." The files will then be transferred to your iPhone.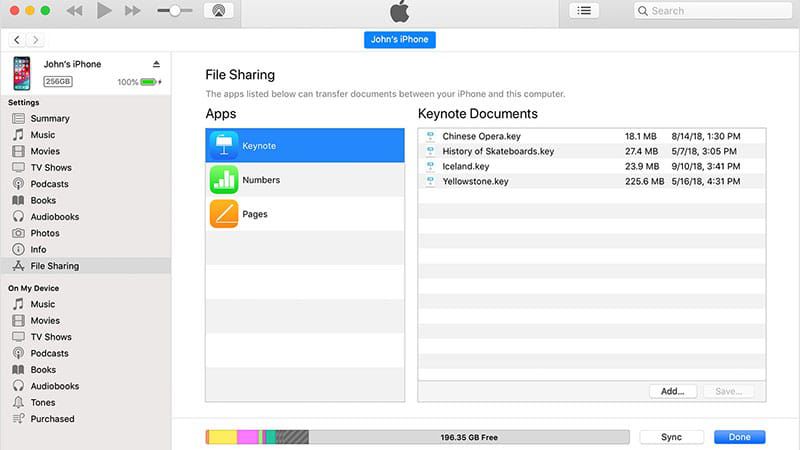 Why iTubeGo is the Best Option for Downloading TikTok Videos
iTubeGo is capable of a lot of things that no other video downloader currently available on the market can do. The biggest benefit of using iTubeGo is that it supports to download TikTok video without watermark. If you download with the stock TikTok app, you can't avoid the TikTok watermark. It also makes it possible to download videos that TikTok doesn't allow users to download because of restrictions imposed by the content creator. It is also a big benefit of iTubeGo. On top of all that, you get an option of more than 40 formats to select from while downloading the video.
Final Thoughts
TikTok is a great new social media platform with quite a bit of talent on it. While the official app does allow you to save videos to your device but not all of them, it doesn't support downloading videos that are copyright restricted by the person who shared them. It also adds a watermark to the downloaded video. The best solution is to use a third-party app to do this. And for that purpose, iTubeGo is the best choice you can ever have.
(Click to rate this post)
Generally rated 4.5 (215 participated)