K-pop is a relatively new kind of music, but it is one that has gained popularity quickly and widely. People enjoy listening to K-pop songs on the go and want to download K-pop songs. To do this, it is not going to be a really difficult task for those who keep reading on and see how easily we give them a method for K-pop MP3 download.
Where to Download K-pop MP3 Songs?
Let us first guide you through some websites that you can use to download K-pop songs.
1. ilkpop.com
URL: Click Here
Log on to this website if you are looking for K-pop songs and drama OST soundtracks. They have got a huge library and the best thing is that their libraries are constantly updated, so you can even find the latest songs in there. And what's more special is that you can easily navigate to the required K-pop songs by just searching for their song title or artist name. Their servers are a bit slow; therefore it might take a little time for your search results to show up. This website provides you with direct download links, but it is full of advertisements.
See Also:
Free Download Korean Drama OST Songs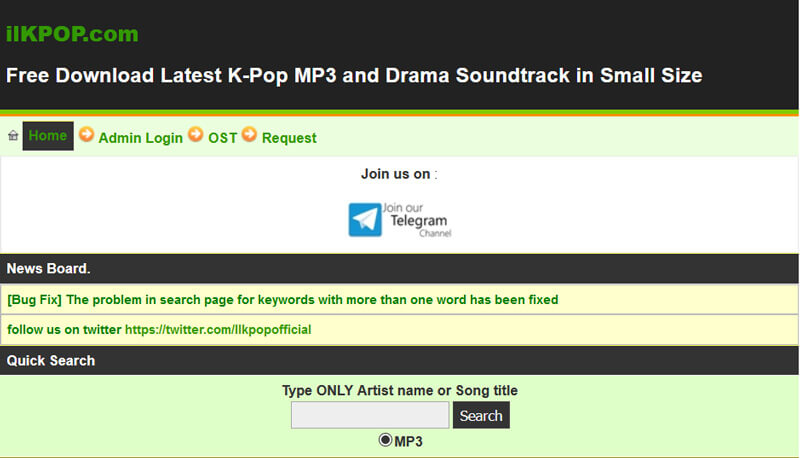 2. Wallkpop.com
URL: Click Here
This website like the previous one has a whole list of K-pop songs but is has a big drawback; it is missing a search feature so looking for a specific song can take a lot of time. Each song on their website is accompanied with multiple download links, not all which work, and their data is stored on third party cloud servers, so the downloads take time. It offers 2 bitrate qualities for songs i.e. 128kbps and 320kbps. And yes, it also has a lot of advertisements popping up.

3. Matikiri
URL: Click Here
Matikiri also has a wide variety of K-pop songs and it also includes a search feature. You can listen to songs online and you can even download them. While downloading, you may come across an issue that there are multiple download options under every song, only the "DOWNLOAD NOW" button can work.

4. KPOP STAN
URL: Click Here
This is a website there you can download a range of K-pop songs; it even has K-pop songs music videos, live and even tv shows. All their data is stored on a third-party cloud storage, so you will be redirected to those websites to proceed to the download. All the data on this website is for free but you will have to show patience as the downloads can proceed when all the ads have disappeared.

5. kpophitz
URL: Click Here
This is an ad free website that has around 3000 K-pop songs present on it. That's not all, there are more than 200 OST songs, and It is completely free to download. But there is a little snag; the maximum quality that you can get is 128kbps which is quite low as compared to the standards today. So yes if you are looking for hassle free download without any ads but can compromise on the quality, use this website.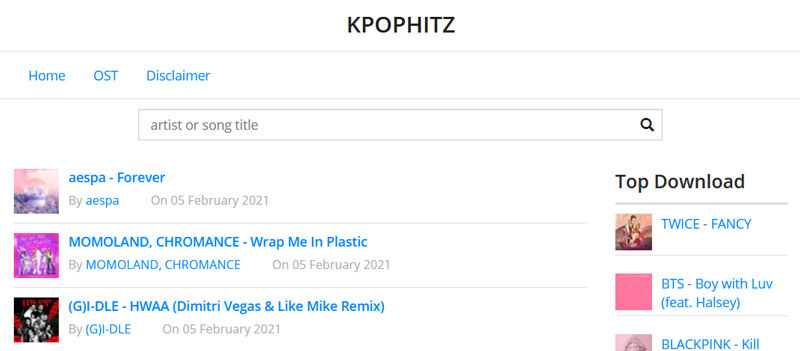 How to Download K-pop MP3 at 320kbps?
Kpop Music Downloader You Required: Musify Music Downloader
Musify is an effective software to download K-pop songs as 320kbps mp3. It has a range of great features as following:
Download songs, album from Spotify, YouTube, SoundCloud, Bandcamp, etc.
Download whole playlists at once and that too in original quality.
Convert video songs and save them as high-quality mp3, m4a, flac, aac files.
Ultra-fast downloading speed.
Retains the original ID3 tags and allows to download lyrics.
To download this K-Pop music downloader, click on the relevant link below according to your computer system:
Now, please follow the steps below to download K-pop songs. Here, we're discussing the steps to download Kpop songs from Spotify; however, you can use the same method from any other music site.
Step 1 Open the K-pop song on Spotify and copy its link by "Share".

Step 2 Launch Musify music downloader and select the target output format and quality in the Preferences section.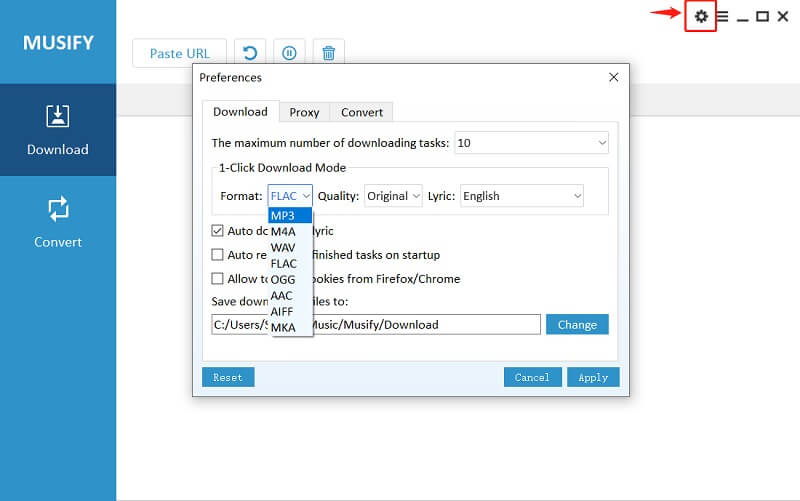 Step 3 Click the Paste URL button, and the copied link will automatically be processed and your download will start instantly.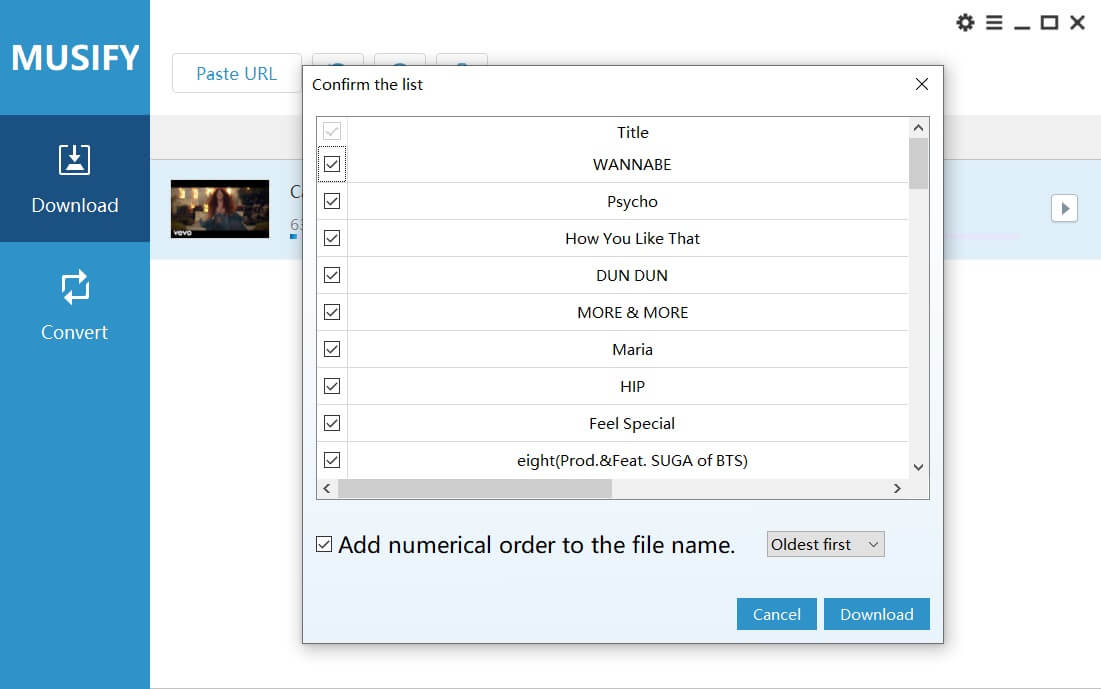 Why We Recommend Musify?
Musify has many irreplaceable advantages compared to the aforementioned websites. Here are your reasons for choosing it:
Supports a wide range of formats, including the lossless format FLAC.
Enable you to download K-pop music with cover, lyrics, and other metadata information.
Guarantees to provide the original audio quality and the quality of the music downloaded from official channels will be 320kbps.
Download unlimited number of songs, playlists and albums with just one click.
Built-in file management and media converter .
To Conclude
Many K-pop music sites provide free downloads, but their music quality and format are limited, and there are always annoying advertisements. Musify allows you to easily download 320kbps K-pop mp3 music, download it for free.
(Click to rate this post)
Generally rated 4.5 (215 participated)