Sony Music is among one of the leading music production companies on the earth. Walkman is Sony's longtime personal music companion that played cassettes, and then specially designed small CDs and has now been upgraded to play MP3 files to meet the latest tech standards. You need to download songs in order to be able to transfer them to your Walkman and play them. We'll discover today how to download Sony music with your computer and transfer it to your Walkman for enjoying it on the go. The Sony songs download method we are just about to describe can be used to download any other song or any other video and audio file from all over the internet. Let's get right into it!
What Formats Does Sony Walkman Support?
Before we start with the process of downloading songs for a Walkman, we need to know what audio file formats are supported by it and what songs we can play on it.
Audio Formats Supported by Sony Walkman
| | | | | |
| --- | --- | --- | --- | --- |
| Format | Media File | File Extension | Bitrate | Sampling Frequency (kHz) |
| MP3 | MP3 (MPEG-1 Layer3) | .mp3 | 32 to 320 kbps | 32, 44.1, 48 |
| WMA | MP3 (MPEG-1 Layer3) | .wma | 32 to 192 kbps | 44.1 |
| AAC | MP4 file format | .mp4, .m4a, .3gp | 32 to 192 kbps | 8, 11.025, 12, 16, 22.05, 24, 32, 44.1, 48 |
| Linear PCM | Wave-Riff file format | .wav | 16 to 320 kbps | 44.1 |
| He-AAC | MP4 file format | .mp4, .m4a, .3gp | 32 to 144 kbps | 8, 11.025, 12, 16, 22.05, 24, 32, 44.1, 48 |
How to Download Sony Music to Mp3?
Sony Music is a music company based in the United States and a subsidiary of Sony Entertainment. The company is one of the Big Three of the music industry, the other two being Universal Music Group and Warner Music Group. These two groups are also among the best music channels on YouTube, Let's see the easiest way to download Sony Music.
The Best Way to Download Sony Music from YouTube Channel
You need a tool that can make grabbing music from the YouTube channel possible and we have just the right tool for the job.
The tool is called iTubeGo YouTube downloader and it is the all-in-one solution for downloading any video or audio from any source on the entire internet. It soffers nearly 30 format options, and downloads music at 10X turbo fast speed.
Let's see how to use iTubeGo to download Sony Music.
Step 1

Find the Sony Music to Download

Open the Sony Music YouTube Channel and find any song you want to download. You can download single songs or entire playlists. Then, copy the URL of the particular song.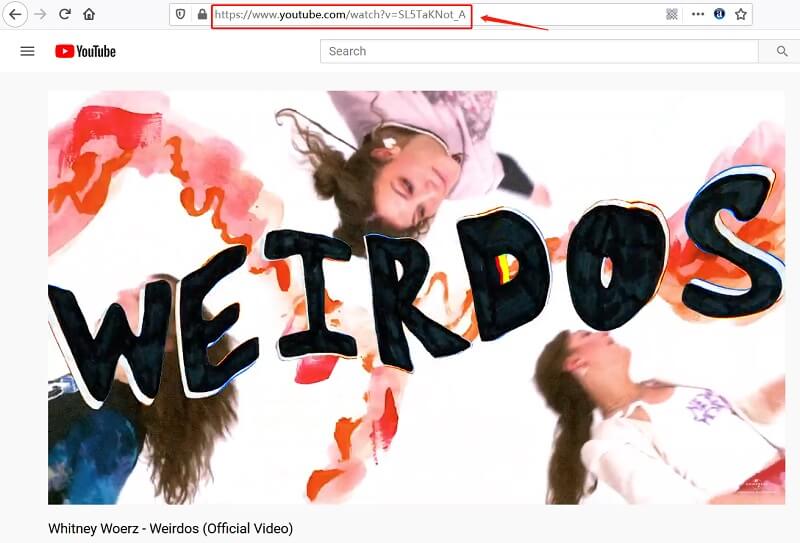 Step 2

Select the Download Format and Quality

Run iTubeGo and Click "⚙" Preferences icon. Here, you can set format as Audio and Quality as 320kbps. Furthermore, you can also set the output format from the "Download then Convert to" section located at top-right corner of the main interface.
Step 3

Paste the Copied Sony Music URL

Click on the "Paste URL" button and the URL will be added automatically to iTubeGo for downloading.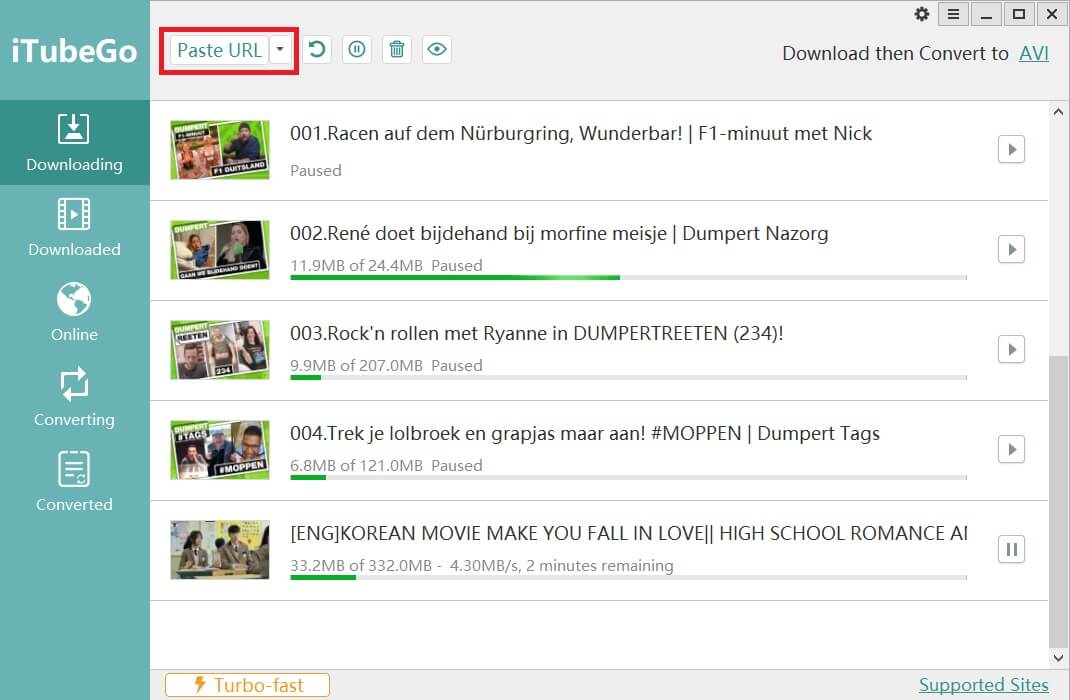 Step 4

Download Sony Music MP3 on PC

Once the Mp3 song has been downloaded, you can access it from the tab marked "Downloaded" on the software UI.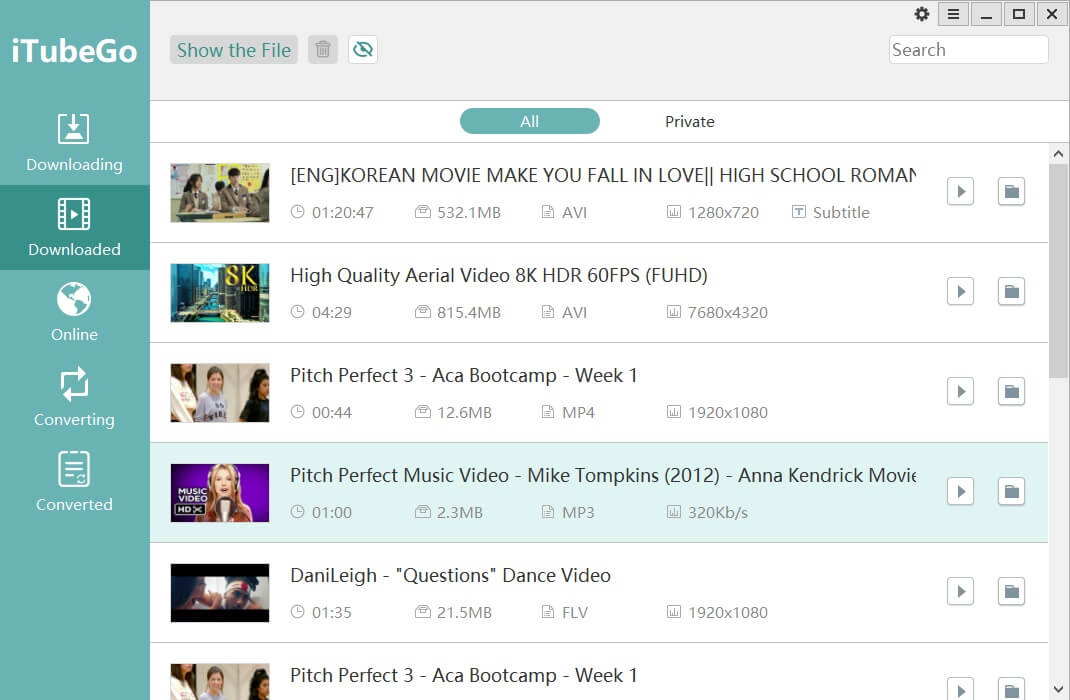 How to Transfer MP3 Songs from Computers to Sony Walkman?
Once you have downloaded the music of your liking to your computer, the next step is easy. Here's how you can transfer the music you just downloaded to your Walkman.
Step 1

Connect the Walkman to your computer

Use the original USB cable that came with your Walkman to connect it to your computer. Make sure your Walkman is on when you connect it. Once successfully connected, the Walkman will appear in the list of devices under the "This Computer" or "My Computer" heading.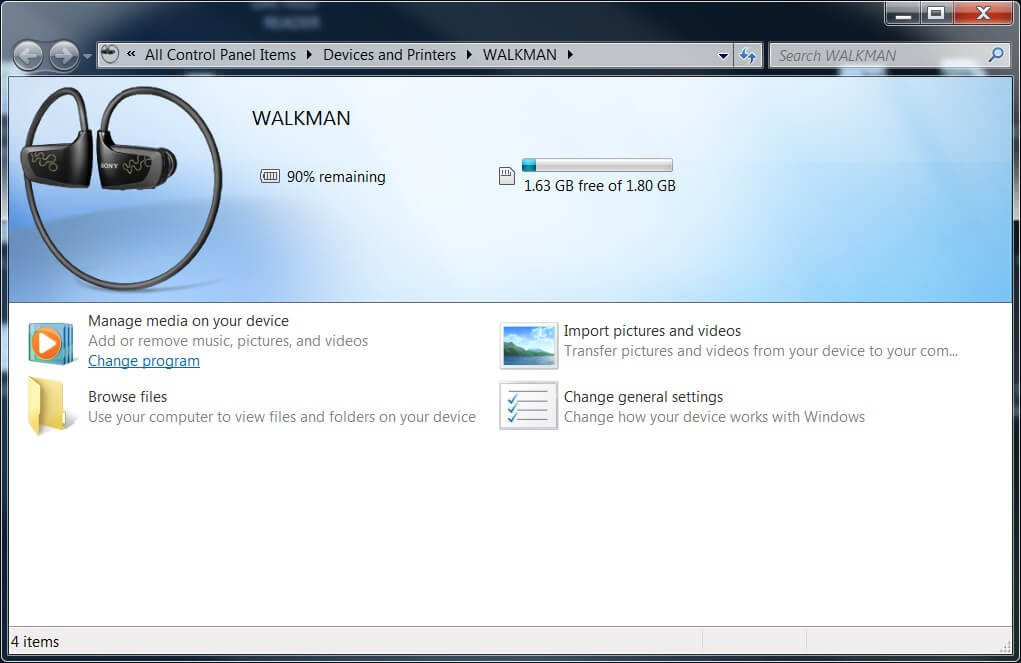 Step 2

Automatic Music Transfer

The Sony software will run automatically upon the connection of the Walkman with the computer and if it doesn't, open the Walkman folder from the list of devices and drives and run setup.exe. This software will automatically sync all the music in the Music Player of your computer.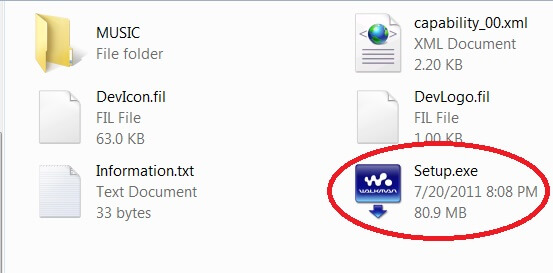 Step 3

Manual Music Transfer

If you have music that is not listed in the Media player, open the location folder of the Music, Downloads for example, and copy the songs and paste them in your Walkman.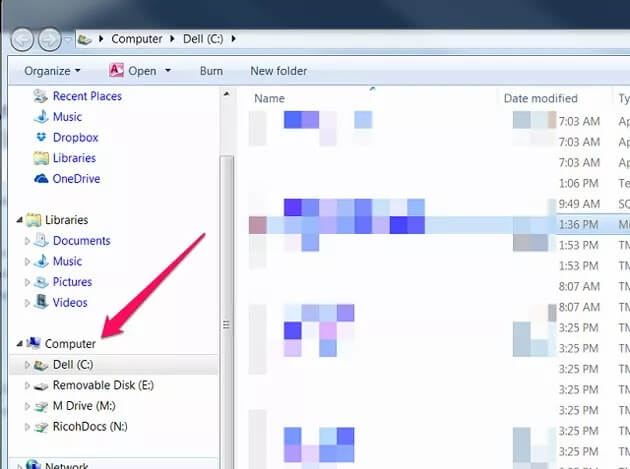 Step 4

You are done

Disconnect your Walkman from your computer and you can listen to all the music you just downloaded and transferred to your Walkman.
In Summary:
Walkman is a cool way to carry and listen to the music you love even in this day and age when you can do the same on your smartphone. Using iTubeGo to download Sony music from YouTube and then transfer mp3 songs to the walkman.
(Click to rate this post)
Generally rated 4.5 (215 participated)