No matter whether your video production project is for private or commercial purposes, no one can underestimate the role of music in your video. The right sound effects generate important emotions and can make your videos amazingly exciting. But what if you don't want to spend a lot of money for hiring a commercial music producer? The best and most affordable answer is to use royalty-free sound effects in your videos. And that is why; we've compiled a list of best royalty free sites from where you can download sound effect for free.
What's the Difference Between Free and Royalty Music
Before that, let's talk something about what royalty-free music actually is! First, we've to understand the difference between free music and royalty free music. There are various music libraries or sites that allow you to download the music for free, but you might not be able to use this music for free and can face copyright issues. On the other hand, copyright free or royalty free music websites provide music that is completely free to download and use, you don't have to purchase any license, and can also use it for commercial purposes.
Next, we will introduce you to the best 10 websites that provide quality royalty free music and sound effects for your YouTube videos.
10 Best Royalty Free Sound Effects Websites 2021
1. Freesound

The first name in our picks for the best royalty-free sound effects sites is Freesound. It should be your go-to site if you're looking for a straightforward place to find the right sound clip for your videos. Freesound offers a pretty decent volume of royalty free sound effect clips and all these are generally licensed under the Creative Commons license scheme, which means you can download and use these clips for free.
The site is easy to navigate and offers sound effects in MP3 and WAV audio formats. Apart from this, the forums on Freesound are flooded with plenty of useful information and answer the most of your queries.
Pros
Cons

All sound clips are absolutely free.
The site has many useful sound packs.

You would need an account to download sound clips.
Only limited search results.
2. ZapSplat
URL: https://www.zapsplat.com/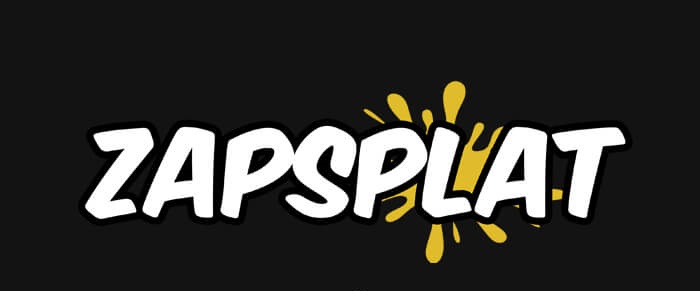 The next site in our list only has the coolest name but also hosts a collection of more than 73,000 sound clips. Where you can download all of these sound effects for free, but there would be certain limitations if you're using free account. The gold users with paid accounts can download clips faster and with higher audio quality. MP3 sound clips are available for free users, whereas, WAV audio format is only limited gold members. The site always remains busy in updating its library, and every time you come back, some new sound clips will be there to welcome you.
Pros
Cons

It has a massive library with over 73,000 clips.
Offers higher audio quality.
New sounds are added on daily basis.
Thousands of sound clips are exclusively added for gold members every week.

To download sound effects, you need to sign up for an account.
Free account holders need to wait for 10 minutes after every 3 downloads.
Free account users cannot download audio clips in WAV format.
3. freeSFX
freeSFX offers a diverse collection of sound effects for its users. They have categorized their clips in a way that you find the required category very quickly. Once you've registered an account, you can download sound effect MP3 files for as many times as you want. However unfortunately, you'll have to credit the site in order to use the downloaded clips in your videos. The site offers almost 4,500 sound effects, but the collection is so much diversified that you'll definitely find many right options for your every search.
Pros
Cons

The site has more than 4,500 individual sound effects.
Clear categorization, easy to find and navigate.
All the sound effects on this website are free to use for commercial purposes.

You have to register an account before downloading the sound clips.
The websites hasn't been updates since 2016.
4. Free Sound Effects
URL: https://www.freesoundeffects.com/
Free Sound Effects is another site, which offers both free and licensed sound effects. The free collection has more than 10,000 sound effects from different categories like animals, cars, applause, drum loops, etc. You can use these free sound clips for any personal or education related project.
If you want more higher quality sound effects for your professional YouTube videos, then you can upgrade to Pro Sound Effects section. You'll be required to pay a one-time fee to get access, after which, you can use the sound effects for the unlimited times. The available audio formats for sound effects on this site are WAV and MP3.
| | |
| --- | --- |
| Pros | Cons |
| You can use more than 10,000 free sound effects for private and educational purposes. | Pro sound effects are considerably expensive. |
5. SoundBible
URL: http://soundbible.com/free-sound-effects-1.html

Whether you're looking to enhance the mood of a home video or add texture to a professional video, SoundBible is yet another amazing place for you. The interface of the site is pretty much straightforward and enables you to start downloading the sound effects directly from the front page. One of the features that make SoundBible different from the rest is its community. You can simply request any sound effect from the community, if you don't find it on the site.
There are thousands of sound effects available and specific license for each video is clearly marked next to them. Moreover, all of the sound clips have the option to choose from WAV and MP3 formats.
Pros
Cons

Thousands of royalty free sound clips are available on the website.
Each sound effect has separate WAV and MP3 format option.

There is no search option, which makes quite inconvenient to navigate the sound clips.
Most of the sound effects require attribution.
6. AudioMicro
URL: https://www.audiomicro.com/free-sound-effects
AudioMicro has curated a giant collection with more than 400,000 high-quality professional sound effects sourced from many famous and well-reputed media groups. While all of these clips aren't free, it still offers over 2,000 free sound effects that can be downloaded for free. For rest of the sounds, you've to pay to AudioMicro. However, if you want to download a licensed or paid sound effect, it will be a one-time payment after which you can use it as you fit to your videos. The available audio formats for sound effects on AudioMicro are WAV, AIFF, and MP3.
Pros
Cons

They allow you to use sound clips for any type of commercial project.
You can easily search sound effects by using different filters like category, length, cost, etc.
The site also allows you to create a favorites list of the sound clips.

You must have to sign up an account to download sounds.
Most of the sound effects aren't free.
Same price is charged for every clip, regardless of the length or quality of the sound effect.
7. GR Sites
URL: http://www.grsites.com/archive/sounds/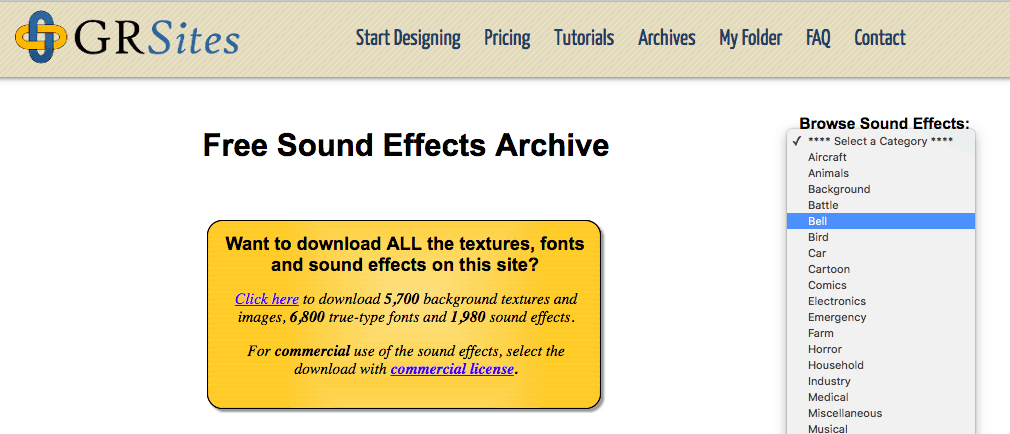 GR Sites offers a relatively small but more categorized or diversified sound effects collection. It has more than 2,000 free sound effects, which are widely known best for website projects. But that doesn't mean it's library is only limited to websites related projects. There are lots of other categories, through which, you can choose and use sound effects for other projects as well. You don't need to sign up for an account and can download sound effects in MP3 and WAV audio formats.
Pros
Cons

Easy to download, as no registration or sign up is required.
Each sound effect has MP3 and WAV option.

The sound library is relatively small.
Sound effects are only free for personal use.
8. Sound Effects +
URL: https://www.soundeffectsplus.com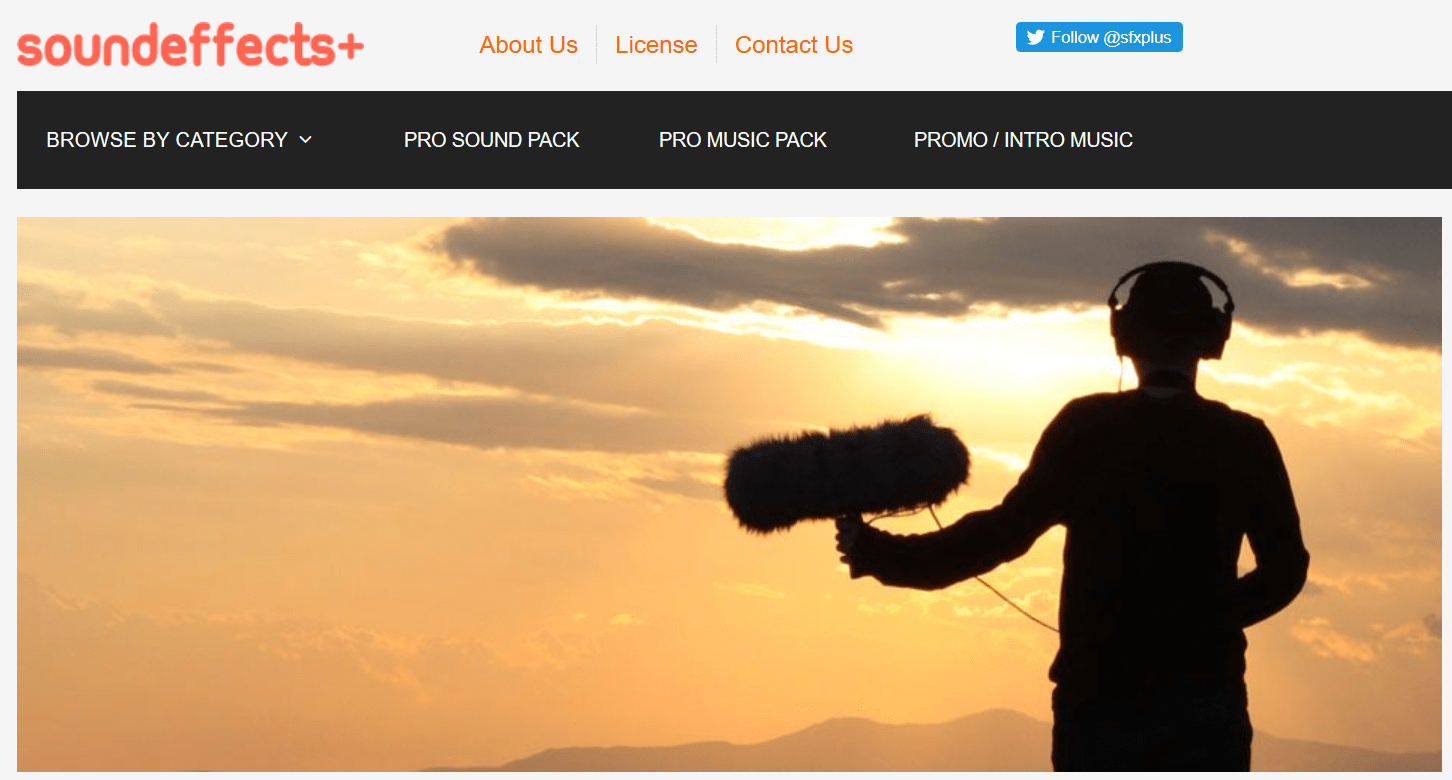 Irrespective of the type of your video production project, Sound Effects + is a great source for download free high-quality sound effect clips. There are more than 16 categories of sound effects such as animations, TV and radio programs, podcasts, iPhone and iPad apps, stage plays, and many more. Each of the sound clip at Sound Effects + is recorded and designed by a team of experts and highly professional individuals. The users can download sound effect for free in WAV and MP3 formats.
Pros
Cons

High-quality sound effects.
There are 16 different categories for audio clips.
All sound effects on this website can be used for commercial purposes.

You need to register for an account in order to download sound effects.
9. Orange Free Sounds
URL: http://www.orangefreesounds.com

With a growing collection of production music selected and created by top professionals, Orange Free Sounds is a useful website for downloading free sound effects, background music, and music loops. The download of these sound clips is completely free without any hidden-costs. There is no registration or sign up required and you can download sound effect MP3 files, which can be used for both private and commercial projects. Like some other sound effect sites, Orange Free Sounds is also updated with new audio clips on daily basis. However, only MP3 format is available to download sound effects on this website.
Pros
Cons

No hidden costs or sign-up is required.
Lots of free sound effects, music loops, and background music is available.

Only MP3 format is available for downloading sound clips.
10. MediaCollege.com
URL: https://www.mediacollege.com/downloads/sound-effects/

MediaCollege.com is basically an educational website that hosts free sound effects and all types of other resource material for digital media production. Sound effects on this website are classified into different categories and sub-categories, from where, you can download and use them for free without any restriction except that you can't sell or redistribute any of the downloaded sound clips. Several audio formats, including WAV, AIF, OGG, and MP3 are available for sound effect downloads.
Pros
Cons

No account or subscription is required for downloading.
More format options are available.

Not much audio files are available in full license.
How to Download Sound Effects Without Signing-up an Account?
As you can see, most of the free sound effects websites requires a registered account or have different types of restrictions, like limited number of download, time intervals, few audio formats, etc. Next, we're going to share an amazing music downloading tool that will enable you to download sound effect for free without any limitations or restrictions.
Tool Required:
Musify Music Downloader is an all-in-one music downloading program that you can download sound effects from 1000+ online websites with it. It ensures the original sound quality and can convert the sound effects to various high-quality output formats including MP3, M4A, FLAC, AAC, and more. This desktop based software is more reliable and efficiently than any other competitive tool.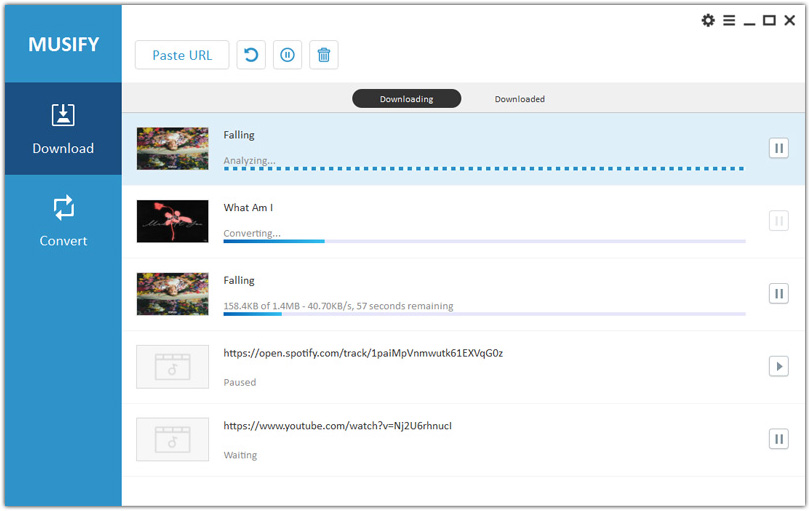 Steps to Download Free Sound Effects using Musify Music Downloader
The following are the detailed steps to free download sound effects from freesound.org using Musify Music Downloader.
Step 1

Download and Install the Latest Version of Musify Downloader

First of all, you'll need to download the latest updated version of this software from the official webpage of Musify Music Downloader. After that, you have to install this program into your computer with the help of downloaded installation package.
Step 2

Copy the Required Sound Effect URL from Freesound

Now from web browser on your computer, open freesound.org and look for the particular sound effect clip that you want to download. After you've the required sound effect, copy its URL that will be used for downloading process.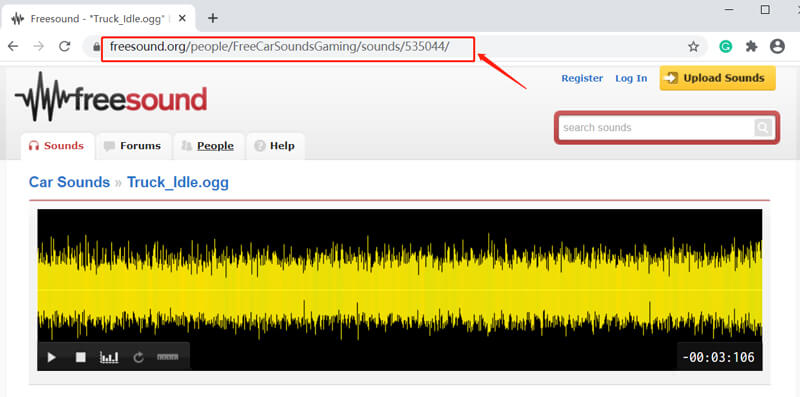 Step 3

Open Software and Set the Download Options

In this step, launch Musify Downloader and straightly go to the Preferences section. Here, you can set the different download options for the audio file. Head over to the Download part and select the required output format i.e. MP3, WAV, FLAC, etc. in the Format tab. Downloading Quality, Lyric, and destination location can also be set in this section.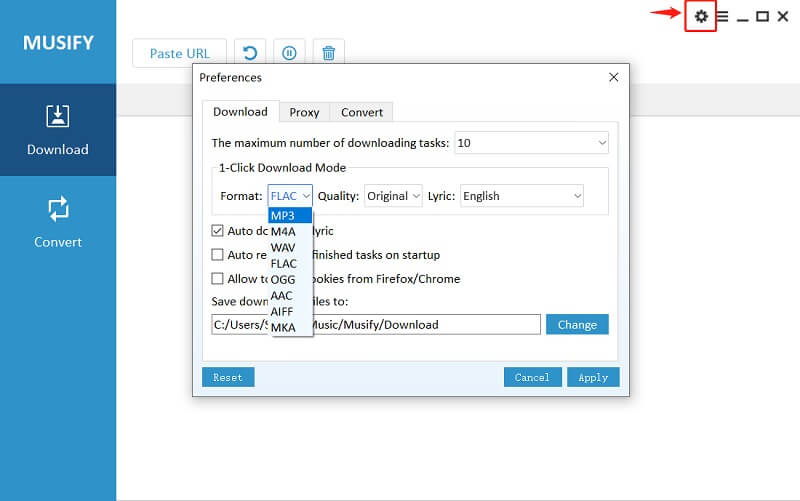 Step 4

Paste the Copied Sound Effect URL

Next, click the "Paste URL" button located at the main interface, and once you've clicked that button, the conversion and downloading process will be initiated automatically.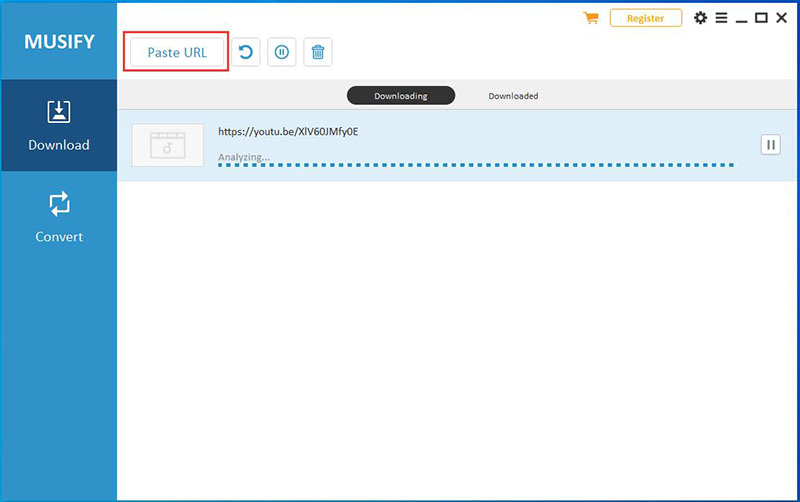 Step 5

Download Free Sound Effect on Your Computer

After the downloading process gets finished, the saved sound effect audio file can be accessed from the selected destination location on your computer. You can also play the downloaded media files in the "Downloaded" section of the Musify program.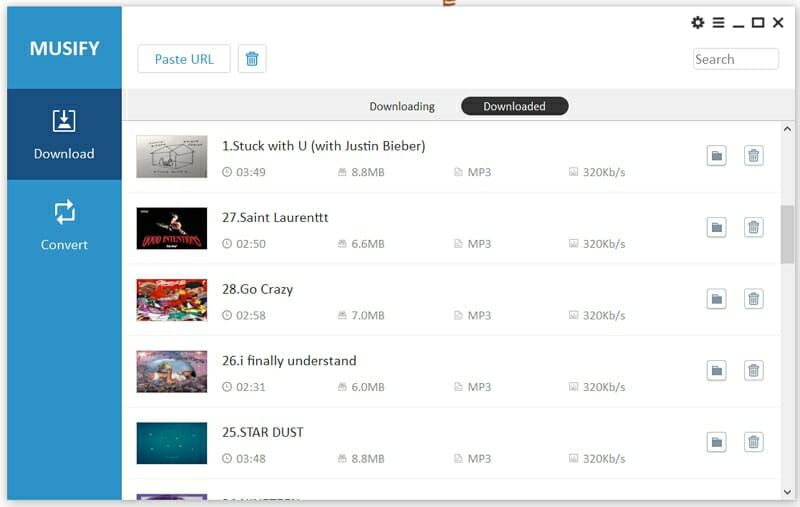 The Final Verdict
Now after going through this article, you'll be able to download sound effect for free from some of the best royalty free sound effect websites. All of these websites are great and offer royalty-free content, but at the same time, have certain limitations and restrictions. From our experience, we recommend you to use Musify Music Downloader to download sound effects for Halloween or Christmas celebration. As it can download any sound effect without any sign-up requirements and also offers conversion to various useful output formats. So, download this software now and start downloading great free sound effects of your videos.
(Click to rate this post)
Generally rated 4.5 (215 participated)