Videoder is a powerful android app that allows you to download videos from 50+ online websites. It also lets you download videos in mp3 format without compromising the audio quality. There are various other features, which make it one of the best android apps available in the market. If Videoder not working properly on your device or you can download Hotstar, YouTube with Videoder, then in this article, you'll come to know some solutions and best alternatives to this app.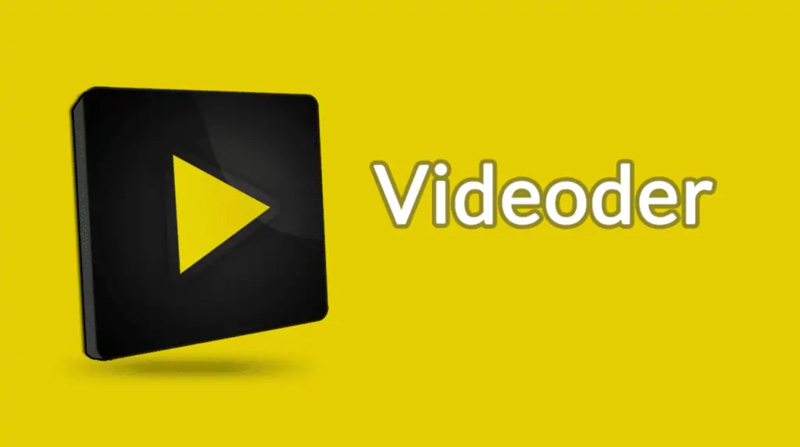 Videoder App Isn't Working:
Videoder is one of those apps that are not available on the Google Play Store due to some policy violations. To install this app on your phone, you may need to download it from some unknown sources that can affect the safety of your private data. Sometimes, you can also face some issues while downloading videos due to the bug attacks. Another reason is the usage of an outdated version of the app, which can also affect the proper operation of the app.
So, if you're facing some issues while downloading the videos on Videoder, you need to consider the following solutions:
As, installing the app from unknown sources can affect the working, so you should make sure that you have properly download the app from some trusted source. Download from the official website.
Update to the latest version if it is still not working properly.
Another way through which you can improve the performance of this app is to clear the cache memory and then restart the app. It will help the app to perform the downloading process more smoothly.
In the case, Videoder not working after trying these solutions, then you need to look for some apps like Videoder. For this reason, we're going to unfold a similar app and also explain why it is better than Videoder.
Best Videoder Alternative App:
In recent times, many users have reported that they're facing various problems while using the Videoder app for downloading videos from YouTube, Hotstar and other websites. Coming up next, we're going to recommend another app that is 100% safe and download videos without any problems.
iTubeGo YouTube Downloader for Android
There are hundreds of android apps available that claim to download videos, but in reality, only a few of them can actually perform the tasks efficiently. iTubeGo for Android is one of those very few apps, more specifically, the best app that allows you to download videos in mp3, aac, flac, HD/4K mp4 format from more than 1000+ online video streaming websites. You can download it safely and freely below:
iTubeGo supports batch downloading and also saves you a lot of time by downloading a complete YouTube playlist with just a single click. Learn the How-to tutorial through a 3-minute video:
iTubeGo vs. Videoder: Which is better?
To make this clear for you, let's discuss the pros and cons of both the apps.
iTubeGo
Videoder
Pros:

No ads and Free.
Impressive download speed.
Supports tens of thousands of online video and music sharing websites.
Download complete YouTube playlists.
Supports various qualities: 720p, 2K, 4K.
Support multiple formats: mp4, mp3, aac, flac.
Save Music ID3 Tags.

Free and simple to use.
It integrates a video search engine that covers multiple sites.
Supports a wide range of resolutions, includes 4K.

Cons:

Only supports Android 7 and above, some old systems do not support.

Free version has ads.
It can prone to glitches with the search engine, which sometimes, may result in the failing.
Only supports 50+ websites.
Very few formats, only mp4, mp3.
Learn more YouTube downloader apps like Videoder here.
The Final Verdict:
It is now clear from the above-mentioned head to head comparison that iTubeGo is the best Videoder alternative app, and in fact, is far better than any competitor. Furthermore, iTubeGo also offers a separate version for mac and windows operating systems. The following are the links to download free trial versions.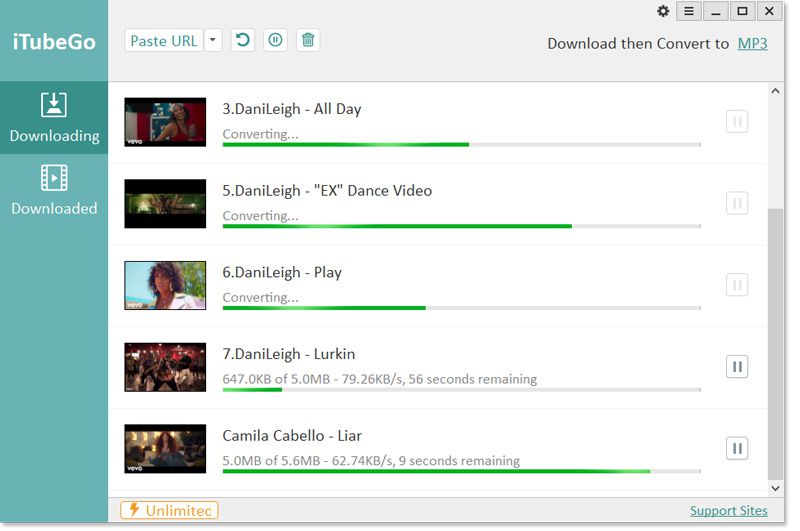 (Click to rate this post)
Generally rated 4.5 (215 participated)