When it comes to downloading videos from the internet, particularly YouTube, a name that pops into everyone's mind is KeepVid YouTube Downloader. KeepVid is a video editing and conversion tool developed by KeepVid that once also supported downloading videos from the internet but it does not do that any longer. Keepvid is, however, a nice tool that can be used for a number of tasks. The main products from Keepvid are KeepVid Music Tag Editor, KeepVid Online Video Converter, KeepVid Online Video Editor, KeepVid Online Video Compressor, and the KeepVid Audio Converter. With the closure of the operations of downloaders, which they had before, we are left with no other choice but to find a KeepVid downloader alternative.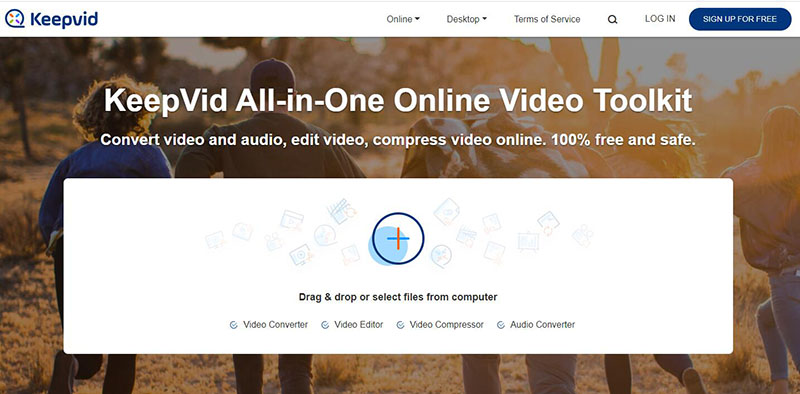 The void created by the absence of KeepVid downloader in the video downloading landscape has been filled by iTubeGo which is a multi-platform video download tool that supports more than 10,00 video sharing websites.
iTubeGo Ultimate Video Downloader
When it comes to downloading videos from the internet, a number of tools are available out there that claim to do the job but all of them have their own limitations and shortcomings. Some can't download videos beyond a certain length and others can't download videos in high resolution.
iTubeGo YouTube Downloader is a video downloading tool that is compatible with about all of the video sharing websites on the internet and can download videos of any length in any resolution. iTubeGo is available for PC, Mac, android devices, and delivers exactly what it promises; a single tool for all video downloading and conversion needs. What makes iTubeGo YouTube Downloader, the most useful and efficient video downloading tool? Let's see:
iTubeGo YouTube Downloader is compatible with more than 10,000 websites which means that you can download content from pretty much any site without a hassle. Using iTubeGo you can download videos from all the leading websites like YouTube, Facebook, and services like Instagram and Twitter.
iTubeGo uses multiple connections with the host website to accelerate the downloads. It means that you can download content from any website at high speeds and downloading videos even in 4K resolutions is fast with iTubeGo.
High-Resolution Downloads
There's no limit to downloading content from any website using iTubeGo. You can download any video from any website in the highest available resolution including full HD and 4K using iTubeGo.
iTubeGo YouTube Downloader enables you to download content in the format you need. You can convert videos to your preferred format and share it across platforms like iOS and android.
Downloading videos with iTubeGo is not only fast and efficient but also very easy and straight forward. You can download any video in the resolution you want in just a few steps.
Steps to Download Videos Using iTubeGo
The process of downloading a video using iTubeGo is unbelievably simple and incredibly easy. In just a few easy steps you can download any video, no matter how long, from any website in the resolution and format you want to save it in. Here's a Step-by-Step guide for downloading videos from iTubeGo.
Step 1 Get the video URL
First thing you need to do to download a video using iTubeGo is to get the link (also called the URL) of the video you plan to download. Open the site and copy the link from the address bar of your web browser. For example, if the video is from YouTube, open the video on your device and its link will appear in the address bar and you can copy it from there.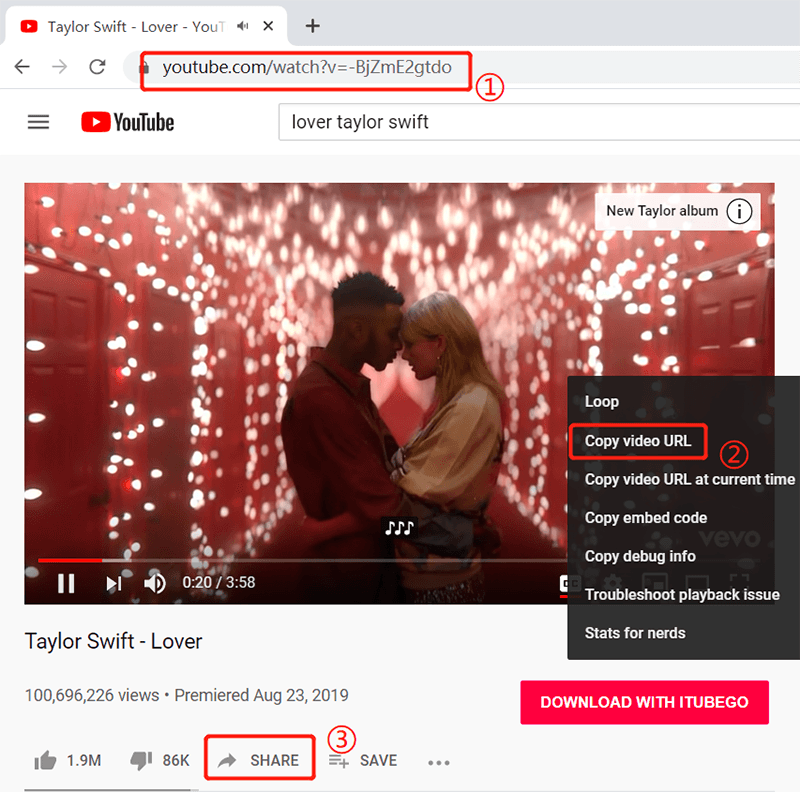 Step 2 Select the resolution and format
Open the iTubeGo. In the preferences section of the iTubeGo portal, you can set the resolution and the format of the video in which you need to download it. Select both of the things and you are all set for downloading your desired video.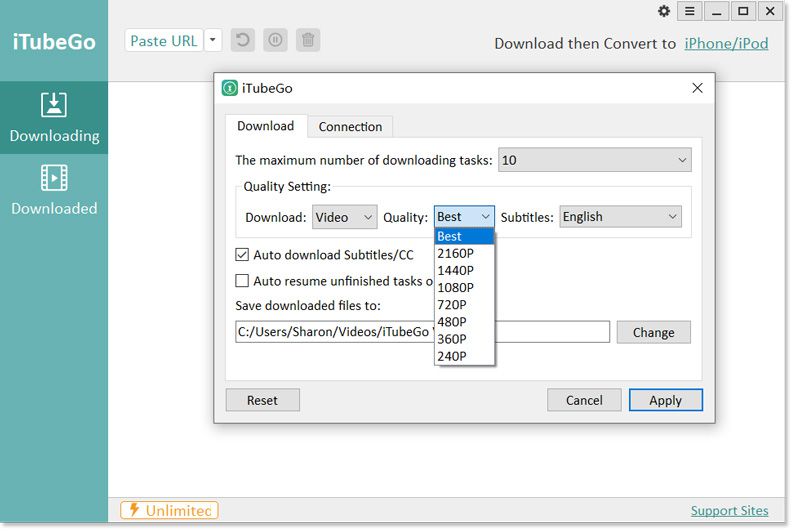 Step 3 Enter the URL
Once you have opened iTubeGo, you'll see a button labeled "paste URL" on the portal. Click on the button and paste the copied link in iTubeGo video downloader.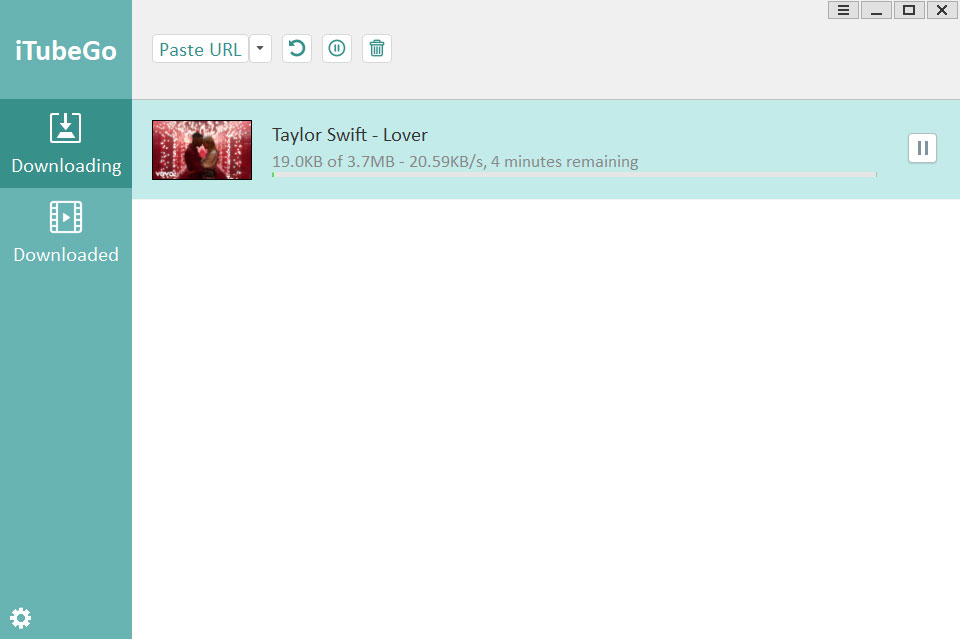 Step 4 Download
With everything in place, just click on the download button and the video will be downloaded and saved to your device.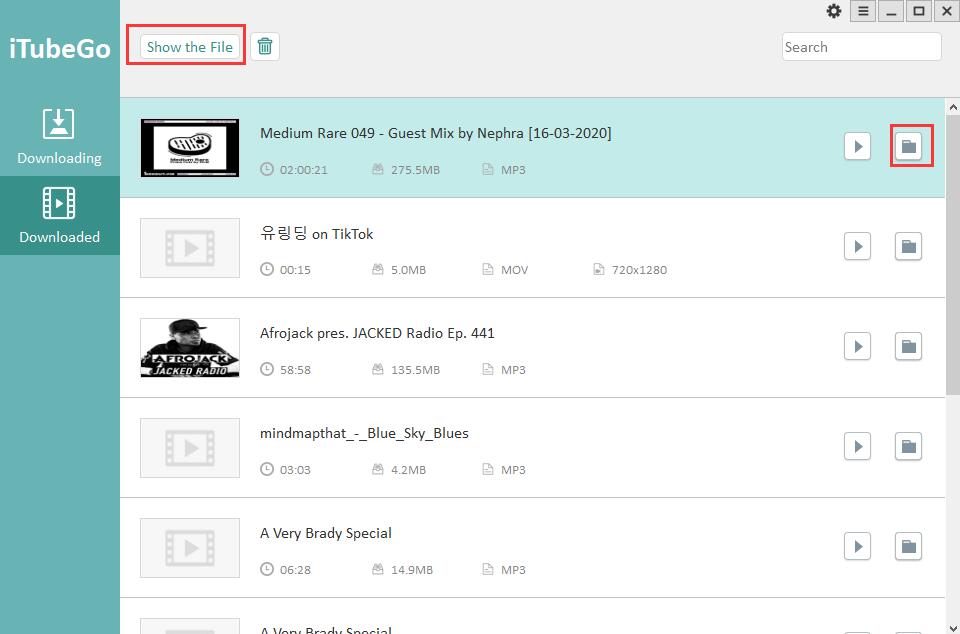 Conclusion
As you can see, iTubeGo YouTube Downloader is the best KeepVid downloader alternative that cannot only performs the function of KeepVid downloader but also have various other unique features, which makes it No.1 downloading solution in the market.
(Click to rate this post)
Generally rated 4.5 (215 participated)